Priceless: Just for Fun Videos, Resources and More...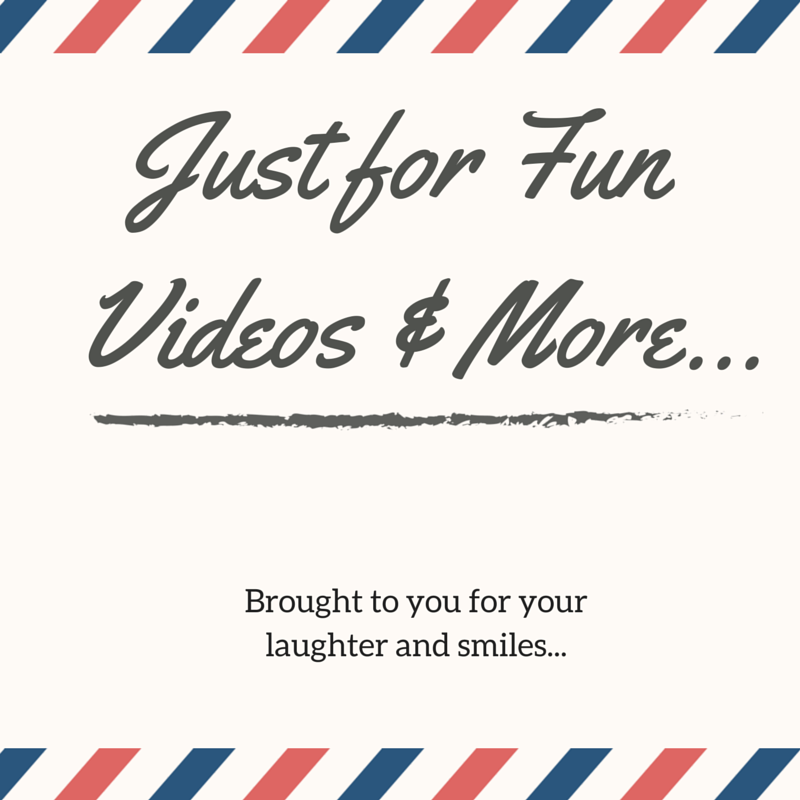 Enjoy these just for fun videos and such, all just for fun! This is material I share in my monthly online eNewsletter.  See inspiring videos here.

Everybody Loves Raymond Uses Active Listening
Our theme for the Fall 2019 Newsletter is listening. And with the holiday season almost here, where we'll all be spending more time with our families, we thought you'd enjoy this funny Everybody Loves Raymond video. It shows how seeking to understand, makes a difference, even with the little ones.
People Who Brag About
Their Fitness Routine Online

I shared this video in my weekly Wake Up Eager Wednesday Mind, Body, Spirit Tips, on April 10, 2019. This video by Trey Kennedy is super funny.  Its a comedy routine about people who brag about their fitness and health routines online.   I love to think about about health and fitness, and it's a personal hobby,  BUT - I don't ever want to be this guy.  You have to laugh when you watch this...

The Office - A Fire Drill...

This clip of a fire drill that Dwight (Rainn Wilson's character from the t.v.show The Office) creates, because no one was listening during his training and preparedness class - is terrible AND terribly funny!   The chaos that he creates!   Can you imagine of he was YOUR teammate?  We talk about hiring the right people in the February 2019 newsletter, Don't Hire Claudia.  Check out the video below, get a good laugh and then go over and get the interview questions so that you hire the best!

We All Have Different Strengths!
The theme for in our October 2018 Newsletter is that Waking Up Eager IS possible and should be/could be  - the new normal for you and your team.  We believe that waking up with dread and loathing on a Monday morning does not have to be normal, and that one foundational action you can take is to make sure everyone is using their strengths on the job, every day.  
In this adorable video we see twins with very different communication style strengths: one who's more of a Promoter and Influencer, and one who is Thoughtful and Conscientious.
Hopefully as they grow older they will embrace their individual strengths and align them with satisfying and meaningful work to create Wake Up Eager days and a Wake Up Eager Life!

Make Chores Fun...
The theme for in our July 2018 Newsletter and our most recent podcasts Episodes 44 and 45 are about Getting New Hires to Stay. 
This is video is so silly - but I thought having some fun at work - was not a bad idea. (See 32 ideas and tips for Getting New Hires to Stay, here.)  If you like music with a beat and could use a moment to smile and tap your toes, watch this guy, Trey Kennedy - with over 1 million fans, make chores fun!  Not sure how clean he's getting every thing - but he is doing it with style and pizzazz!

It's more than okay to make your on boarding process fun and interesting - Winston Churchill said, "Personally I'm always ready to learn, although I do not always like being taught". Capture their attention, get them involved, make it interesting... add a little fun in there!
Kids Guide to Confidence
The theme in our June 2018 Newsletter and in this article is about the importance of role confidence for success and happiness, and how to improve it.  In this sweet video kids remind us of the power of confidence in life.  It's something simple and profound, that we could forget sometimes.

Here's One Way to Influence Others...
There's also an "It" factor in leadership, sometimes referred to as gravitas, charisma, influence, being able to command a room and executive presence.  As a leader do you have these qualities? Do you have the "It" factor? How do you know, and is it something you can develop?  Until I became certified in the Executive Presence Index Survey tool,  the only validated and research-based Executive Presence model available, I knew that developing presence was possible, but the journey to it - was not as clear as it is with this validated tool and model. Here's our definition of Executive Presence: The qualities of a leader - as see through the eyes of others - that engage, inspire, align and move people to act.

If you do have Executive Presence - you are able to influence others to act.  Here's how Terry Tate does it. Not sure it would work for very long, but it IS entertaining to watch!

So Many Blessings and Gifts...

This dad wanted to remind us this Christmas to take time to be grateful for the gifts we are surrounded by each and every day. So he decided to wrap all of the things we should be grateful for in Christmas paper with big bows. And this comical but touching video is just what we all need to remember this Christmas season. What a great reminder about what to be thankful for!  Watch the video here.

Related Articles About the Power of Appreciation:
"I love my job!"

Mike loves his job and he's happy because it's Monday morning!  Why? I made this up, but I believe it's because he has a great manager who holds "How's It Going?" Meetings on a regular basis.   Enjoy Mike's joy at work - and if YOU are a leader, start holding these meetings with your team! 

Let's Get Moving...

It never gets old watching these guys have fun and moving their bodies!  It doesn't even look like exercise. They are proof that you can find the fun in movement. How the heck did they do this? Enjoy! And then, get moving!!!

See our May 2017 Newsletter with Re-Calibrating Mind, Body and Spirit Daily tips and tools.
Who Hired This Guy?

My July 2016 Newsletter is focused on finding the right fit when promoting and hiring.   Be sure to use all of my tips and the process I outline in my book, How To Hire Superior Performers, so that you never hire someone like this dentist.  (I've seen this video at least twenty times and it cracks me up, every time!)  Enjoy, as this is 'Just for Fun'!

Animals Sing 12 Days of Christmas

Watch these sweet animals sing: The 12 Days of Christmas.  If after watching this you're find yourself thinking about adopting a pet for Christmas, and you live in the Atlanta, Georgia area, consider visiting PAWS Atlanta.  (Dogs available for adoption and cats available for adoption.) I'm on the Board of this wonderful organization and some of my business proceeds go to PAWS. They've been doing great work for 50 years, and they are one of the only no kill animal shelters in the area.  They take great care of our furry friends.   Watch this video and I'll know you'll be smiling...


Funny - She Talks and Talks and Talks...

In my November 2015 newsletter I share how this video shows "Little Suzie" - and my love of talking.  I share the things that have helped me over the years manage what could be a blind spot.

Driving With Someone Who's Not Clear About What She Wants...

In my October 2015 newsletter article I share how knowing my top strengths and motivators has helped me be clear about what I want and why I want it.  
This funny video - titled: Driving With Women is funny. I like it because it shows how hard it is  to get what you want when you don't even know what you want.  And while this video highlights women's indecisiveness in the car (I do do the "I'll eat anything" scenario to my husband) men get indecisive around what they want, too!   Don't take the female slant too seriously and you'll be laughing - enjoy! 

Jeff Gordon Pranks Car Salesman

We have many conversations about cars and racing at my house. Because of that - I tend to use car analogies and acronyms throughout my work.

So, I thought that since we're 'car crazy' at my house, the topic this month is about dashboards and NASCAR Driver Jeff Gordon is retiring this year, I would share this fun video of Gordon pulling a prank on a car salesman. 

Lots of fun! Unexpected...

Learn how to R.E.V. Performance - a three step process for helping employees get back on track and how to create a performance dashboard, using the R.P.M. process.

Sassy Six Year Old Dance Video Goes Viral

In Podcast Episode #11 the Executive Director of the Women's Leadership Center at KSU, Erin Wolf, shares internal barriers that hold women leaders back, such as: Self Doubt/Ambition Gap; Lack of Self-Promotion; The Imposter Syndrome ("I don't belong.") and Risk Aversion. Erin tells us that these barriers are NOT inherent, are mostly influenced by the way we are raised and can be UNLEARNED.
Watch this short and fun video that went viral of a sassy six year old dancing to Aretha Franklin's RESPECT.  Alright, I'll take some of that sassy in my life, what about you?

It's Not About the Nail

The themes for the May 2015 and August 2016 newsletters was around how important getting feedback is to growth and improvement as a leader and how important acknowledgement and support is to others. That is why being a good listener is so important to leaders.

When you are a good listener you tune into the other person's pain and demonstrate that you care before you give advice or feedback. This video clip is a funny way to make that point.  It's not always about the good advice (nail), first you must show that you care.

To improve your ability to listen before giving advice, review: The Forgotten Charismatic Leadership Skill: It Might Surprise You...
What to Do When It's Really Cold Outside...

This Just for Fun video goes with my February 2015 newsletter.  At the time of pulling it together  my hometown, Atlanta, Georgia, is getting Winter Weather Advisory Warnings. It's been a cold and snowy season all over the United States.

According to the 2015 edition of the Farmers' Almanac: the winter of 2014–15 will see below-normal temperatures for about three-quarters of the nation. A large zone of very cold temperatures will be found from east of the Continental Divide east to the Appalachians. The most frigid temperatures will be found from the Northern Plains into the Great Lakes. (Yep, they were right!)

In honor of all the cold and snow - and with appreciation for someone who's looking at how to make the best of what is - here's a cool video of a six things to do when it's really cold outside.  The first one made me catch my breathe! All ideas are cool... Enjoy!

Have a Priceless Holiday Season!

Here's my Annual ElfYourself Video from the Wake Up Eager December 2015 newsletter.  If you've never done the ElfYourself "thing" check it out here.   It's fun to get everyone on the team or in the family involved.  Have a priceless Holiday Season!  Thank you for being...

Great Teamwork - Marching Together to Make Magic

In this month's newsletter article I share how hard it was to work with co-worker Claudia because of her poor time and self management skills.  Her lack of strength in this area drove us all crazy at times, even though we liked her as a person.  
I couldn't help but watch this cool marching band and imagine Claudia there, marching in the wrong direction or coming in late, trying to catch up.   Great fun to see this team work together to make magic! Watch and enjoy:

If you want your team to have this kind of marching precision on the job, in addition to lots of hard work, you have to make sure you have the right people on the team. 
Make sure that everyone you hire and promote has strong time and self management skills by using the interview questions provided in this article, here.
Hiring Good Employees: How Did You End Up With Missing Ingredients?  Fun at the Grocery...

Hiring good employees will make or break your business success.  Creating success or failure when you're "shopping" for your new employee(s) has a lot in common with another kind of shopping - grocery shopping!   Get Five Tips for Successful Shopping (Hiring) Here. 
Enjoy this short - just for fun - of people who are doing some amazing things in the grocery store! How did they do that?  Just for fun...

Hiring Good Employees: Five Very Important Employer Interview "Shopping" Tips
This Is Why This Is One of the Biggest Mistakes Hiring Managers Makes...

In this recent skit Comedian Ellen DeGeneres pokes fun at all the multitasking we do.   It's funny and it'll make you laugh.  And, it's why I wrote this article: The Biggest Hiring Manager Mistake: Don't Do This...   
Watch this funny video and then go over to my article for the facts about an interviewing mistake that could be costing you and your company money. 

Get in the Holiday Spirit!  Adorable 'Family Members' Decorate the Tree!

In my December 2013 Newsletter I share Five Gift-Giving Tips based upon a person's D.I.S.C. Communication Style, all designed to reduce holiday stress for yourself and for those you love.  
Take a few minutes to get into the holiday spirit with this adorable Rocking Around the Christmas Tree song and video of dogs putting up the Christmas tress.  How did they get them to do that?

Now that you're in the holiday spirit, go get gift-giving ideas based upon what the people in your life REALLY want, here.

This is NOT Your Superior Performer...

In my November 2013 newsletter I write about how to hire the best and six-time NASCAR Champion Jimmy Johnson.   The best way to determine if someone has the right stuff is to look for the personal skills needed on the job. 
In this short video clip from very funny racing movie,  Talladega Nights: The Ballad of Ricky, Ricky Bobby displays dismal personal skills.  While he does garner some success as a racer in the movie, his success hilariously crashes and burns.  
Enjoy this funny clip (consider watching the movie - it's really fun) and then head over to my article to learn how to look for personal skills, so you can always be hiring the best!

One Secret for Hiring The Best:  Focus on Intangibles
An Honest Job Reference...

Rhett & Link, who have been best friends since the first grade, are a comedic duo known for their popular comedic songs and sketches on YouTube. Their YouTube channels have a combined subscriber base of over 1.9 million people with just under 286 million total views!

Here they do a skit about giving a job reference.  In my How to Hire Superior Performers Workshop and Book I show hiring managers how to conduct revealing references. That's because we never get honest reviews like this one!  (2 minutes, 55 seconds)


This Dentist Needs to Lean Into The Learning!

Brain science tells us that if we want to get really good, when learning new skills we need ongoing practice, regular focus and incremental improvement, over time. This to secret for how to improve in anything.  It is what I call - Leaning Into The Learning.

In this  'Just for Fun' video - we see Tim Conway and Harvey Korman old Carol Burnett show skit, and they are hilarious. Tim demonstrates how important it is to Lean Into The Learning!!
Enjoy...and remember when learning something new, 'Lean In...'

---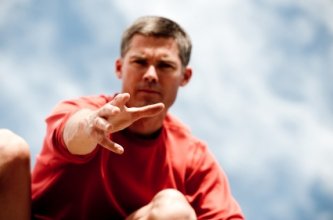 Finding More Motivation & Support:  My Wake Up Eager Daily Tips Program is an eBook of Tips for each Wake Up Eager Habit. It also includes an optional email that follows along with you, as you read and work on each daily strategy and tip. These Tips are mini-training programs and coaching conversations based upon the Five Wake Up Eager Habits for Leaders and Sales Pros. More Information Here.
---
The Very First Job Interviews...

This video cracked me up - especially since:
The facial expressions here are priceless!  I love it at the end when the interviewer grunts, "It's going to be a long day."  Enjoy!

Happy Holidays from Me (Suzie), Office 'Mates'
Oscar & Felix AND My Vendor Partners
(TTI, SBI, Vital, 20/20 and Axces)!

Just a little dance for you from Me - Suzie Price (founder of Priceless/Wake Up Eager), my office mates: Oscar and Felix and I even added in some representatives from some of my amazing Partners: TTI, SBI, 20/20, Vital Learning and Axces.
Happy Holidays, Happy New Year and Happy Wake Up Eager Life!

Hiring Tests: You're Hired! No, You're Fired...

This Just for Fun video was added October 8, 2012. Length: 2:12.
In my October 2012 Newsletter I share how important it is for a person to FIT in their Job. It's one of the Consulting Services I offer: Helping Leaders determine FIT and match to the Job. (See an overview, here.)
This video's pretty silly... the 'Leader' is using Hiring Tests for find FIT. Uhhh, his approach is NOT working. Perfect - 'cause it's Just for Fun! Enjoy...

Need Help with your Hiring Process and Interviewing Skills?
Free and Fee Resources, Here.

LET'S TALK:
Contact us to schedule a Complimentary Consulting Call
or to ask questions about any of our Hiring,
Coaching, Training and Assessment services.