About Priceless Professional Development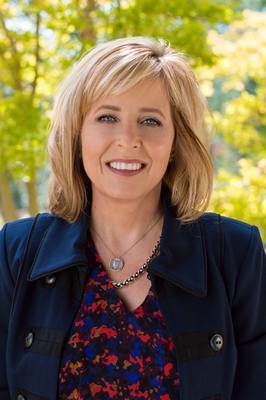 We are a facilitation and consulting company focused on helping leaders: hire and promote the right people, and build an energetic, committed and drama-free workforce.  Our work helps reduce turnover and improve productivity. Mission statement and core values overview, here.
Suzie Price, a professional facilitator, consultant and author started Priceless Professional Development, a Talent Management firm, in 2004. Suzie lives in the Greater Atlanta area in Georgia, USA.  Suzie 770-578-6976;  suzie@pricelessprofessional.com or by way of this contact form.
We produce the Wake Up Eager Workforce Podcast, and Suzie has written two books: 120 Stress Management Strategies and Daily Tips for Professionals and How to Hire Superior Performers: 70 Best Practices, Strategies and Tips for Interviewers.
Suzie graduated from the University of South Carolina and started her corporate career in 1986 at NCR Corporation. That led to other corporate moves in operations, human resources and training for great companies, like: State Farm Insurance, Oracle Corporation and Right Management Consulting.
Over the years she's acquired certifications that deepen her understanding of life, people, leadership, sales and teams, and help her be a better facilitator and consultant:
Certified in the Bates Executive Presence Index (ExPI™)

Affiliate Certified Axiological Practitioner (CAP)
Certified Professional Facilitator (CPF)
Certified Professional Behavior Analyst (CPBA)
Certified Professional Motivators Analyst (CPMA)
Certified TriMetrixHD Analyst  (CPHDA)

Certified Instructor of Customer Oriented Selling
Competent Communicator - Toastmasters
---
Priceless Professional Development Recognized - 2018 TTI SI Brand Ambassador Award

Priceless Professional Development was recognized with the 2018 TTI SI Brand Ambassador Award for representing the brand in a positive light by bringing an innovative approach to the development of people.
And by embodying the demeanor, appearance, values and ethics of the brand.





TTI SI President of Global Distribution Rick Bowers, PPD Suzie Price, TTI SI President Dave Bonnstetter
---
Strategic Team Development and Succession Planning Consultant - John Garrott
John Garrott is the executive director of Glen Eagle Resources and is one of our Strategic Partners.  He collaborates with us in the areas of: Strategic Planning and Team Development with the Seven Stages of Growth for small businesses, Succession Planning and Project Management.  We, along with our clients, value his knowledge, strategic insight, and caring thoughtful approach to work and life.

John is a Certified Stages of Growth Strategist and a Certified Professional Behavioral Analyst. He's served as an adjunct faculty member with the E.J. Ourso School of Business at LSU and brings international development experience in Africa, Russia, Belarus, Honduras, and China. John has a B.A. from the University of Mississippi, a M.Div. from Emory University, and has doctoral work at Asbury Theological Seminary.

After leading the first United Methodist church plant team to Belarus in 2001, he founded, and is executive director of, the 4M Foundation and Glen Eagle Resources, organizations devoted to team leadership development and mission effectiveness. John and his wife, Jennifer, have two sons, and live in Senatobia, Mississippi, just south of Memphis.

Solutions Consultant and Executive Coach - Tina Asher
Tina Asher is the founder of Asher Career Coaching and collaborates with Priceless as a Solutions Consultant and Executive Coach. We, along with her clients, value her focus, drive and professionalism.
Tina is Tina a Certified Professional Behavior Analyst (CPBA); Certified Professional Driving Forces Analyst (CPDFA) and Certified TriMetrixHD Analyst (CPHDA).  Prior to becoming a full time Consultant and Coach she was a leader in the mortgage insurance and finance industry for 30 years, in various roles: in management, sales, marketing, operations, training, and customer service.

She knows first-hand what the challenges are in balancing a successful career and having time for family and self. She coached dozens of direct reports to reach their sales goals, career goals, and personal goals. Tina has been recognized for numerous high achievement awards, has served as President for the National Association of Professional Mortgage Women, and partnering with her husband, has volunteered as a life and career coach serving hundreds of individuals striving to achieve their personal and professional goals. 

Tina's passion is and has always been encouraging others to reach their full potential while balancing a full and productive life. Tina is mother to three young adults and lives with her husband Dan in Missouri.  
Client Services Manager - Shaunna Adinolfi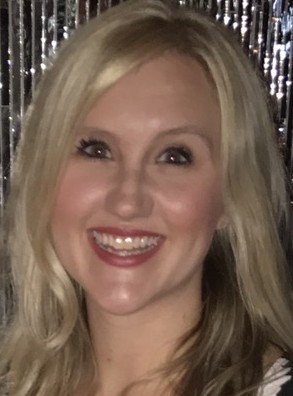 Shaunna Adinolfi focuses on client services by handling assessment center questions and requests, social media and anything else related to client service.  She is fun, easy to talk to and detail oriented, and she's truly a 'gem'. 
Shaunna can be reached at:
shaunna@pricelessprofessional.com
She graduated with a degree in Accounting from Arizona State University.  She is also a Certified Professional Behavioral Analyst and a Certified Professional Motivator Analyst.  She worked for five years as an Accountant and prior to that worked in Client Services for another training and development company.
In her spare time, she enjoys spending time with her husband and children, exploring all that beautiful Arizona has to offer, especially hiking!
---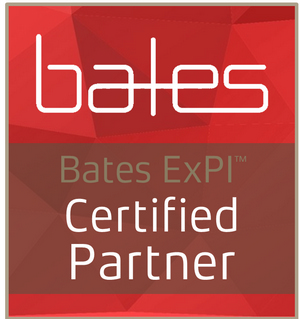 Our Partnerships:
Exclusive Partner to Bates, a leadership consulting firm specializing in communicative leadership and executive presence and certified in the Executive Presence Index, the first research-based assessment to measure executive presence and influence in leaders.

Authorized Distributor for

TTI Success Insights.

Priceless is

in the top 1%, of 2,000+ consultants, in sales and has been invited to

become a TTISI Global Visionary Partner (GVP), an exclusive group of highly engaged Distributors who play a role in shaping TTISI's future products and services.
Authorized Distributor and Associate of 20/20 Insight, a survey software tool for 360 Feedback and other organizational surveys
---
SBI is the backbone (platform) we use for all of our online presence and marketing. I've been working with them since 2009

Professional Association Involvement:
The Hartman Institute; Current Member and Past Board Member of the Southeast Association of Facilitators; Past-President of Toastmasters of Cobb; Past Co-Chair and Current Member of the Association of Talent Development and 2016 Senior Adviser to the President; Former Member of the Technology Association of Georgia (TAG)  
Non-Profit Organizations We Support:
PAWS Atlanta: Suzie is a current Board Member and Vice Chair of the oldest (50+years) no-kill animal shelter in Atlanta.  
Can Do Canines  We are providing coaching and development support and our Assessment Partner, TTISI,  has donated their assessments.  Can Do provides assistance dogs for people with disabilities.
---
 More About Our Partners...

Trust is truly the one thing that changes everything... when trust is high, speed increases and costs, decrease. Trust is so important to being effective and happy, both personally and professionally, that we've chosen to only partner with people and organizations with whom we trust.  Let us introduce you...

Assessment Partner: TTI Success Insights
We have been partnered with TTI since 2004.  We work with them because their tools are: best in class, EEOC and OFCCP compliant, science-based and in-depth and the ability adapt to teams, individuals, hiring and more.

Our Executive Presence Index Partner: Bates Communication
We became an Certified and Exclusive partner to Bates, a leadership consulting firm specializing in communicative leadership and executive presence in May 2017. Bates' signature Executive Coaching and Leadership Team Performance programs are used within global organizations to help leaders influence outcomes and drive business results. Their proprietary assessment,
the Bates ExPI™, is the first scientifically validated tool to measure executive presence in leaders.

The ExPI model clarifies Executive Presence as three critical dimensions: Character, Substance, and Style. The multi-rater tool measures perceptions of a leader's strengths and development areas within 15 distinct facets under these dimensions. The unique and powerful assessment process provides leaders with feedback that is insightful, actionable, specific, practical, and relevant to their business goals.

Our Survey System Partner: PSS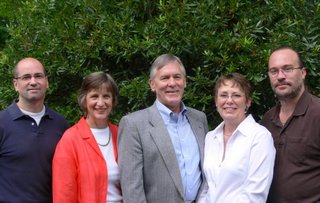 The PSS Team. Front row: Jake Foley, Meredith Bell, Denny Coates, Paula Schlauch and Teller Coates. They have been working together for 25+ years.
We have been Partnered with PSS since 2005. They develop and publish several of our key coaching tools that I use and recommend:
They are located in Newport News, VA and have been in business since 1987. The two co-founders, Dennis E. Coates, Ph.D. and Meredith M. Bell, M.A., have over sixty years combined experience in the field of human resource development. Together, they've served hundreds of organizations and have influenced the development of many professionals all over the world.
Our Website Partner: SBI (Sitesell)

SBI a trustworthy partner has  who taught us how to build this website and overall has helped Priceless have control over our business marketing AND provided all the technical support we need. The SBI/Sitesell Online Service is perfect if you want to pull traffic to your website, if you want to have control over your website AND get technical and marketing support any time you want it.
The founder of SBI, Dr. Ken Evoy, is an incredible and very involved facilitator. Observing him in action, is a delight and a lesson in good leadership.  Click here to find out more about this incredible Partner.
---
Personal Notes from Founder Suzie Price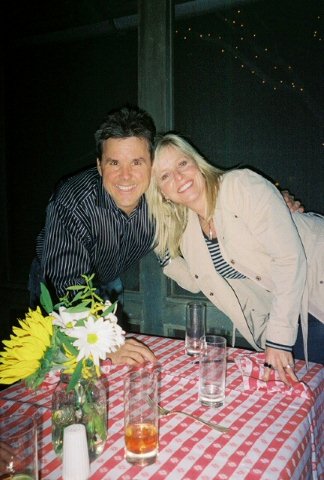 I'm lucky enough (and truly blessed) to be married to my 'true love' Jeff, a Commercial Builder. My office side kick is Oscar, a stubborn and delightful 17-pound Shi-Poo who started the business with me. We added Walter, summer 2016. My life and work is lovingly supported and applauded by these important 'beings': Jeff, Oscar and Walter.
Jeff is the very best person and husband in the world. He is also a great leader, helping lead an organization that's been recognized nationally, over many years, as a top 'Great Place To Work' Company.
Oscar and Walter are my daily working companions, who remind me to take walks, not to get so intense and to just play ball sometimes. I also adore our stray cat who adopted us, Felix.  They are little bundles of joy and are what makes my life and this work, work.
| | |
| --- | --- |
| Oscar - Born 9/6/2003 | Walter - Born May 8, 2016 |
My business and personal life cross over into each other.  When I am not 'playing' in my business, I am 'playing' in these areas: fitness, reading, learning, hiking up at Big Canoe, keeping up with health and nutrition science, hanging out with friends, watching mysteries and talking car talk with my husband and nephews.  (They are 'Race Car Crazy'!)

I've always had a strong desire to know to live a good and joyous life. And with determined soul-searching, I'm happy to say that I am often feeling on-purpose. I'm learning first-hand, the power of focusing on living a Wake Up Eager Life.
For more information or questions, call me at: 770-578-6976, or contact via my online form, here.

LET'S TALK:
Contact us to schedule a Complimentary Consulting Call
or to ask questions about any of our Hiring,
Coaching, Training and Assessment services.