Five Questions to Ask About Assessment Validity and Three Signs Your Assessment May Not Be As Valid As You Think!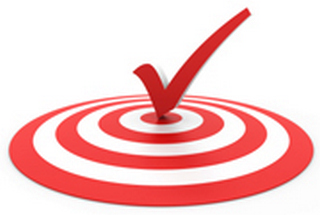 Get five questions and three signs to help you ensure assessment validity when using assessments for employee selection, training/coaching and assessment certification  in this video webinar, published Aug 28, 2015, led by Bill J. Bonnstetter, chairman and founder of TTI Success Insights, where we are one of 25 Global Value Partners. (Top 1% of 2,000 Consultants.)  Bill shares knowledge from over 30 years of research.

Video Recap: Assessment Validity - Three Signs

Three signs that your assessment may not be as valid as you think:
1) First Sign:  Claims are not supported by scientific evidence
2) Second Sign:  No peer-reviewed articles
3) Third Sign: Claims they can solve all of your people problems with one assessment

Video Recap: Assessment Validity - Five Questions

Question 1: What are your assessments based on?
Question 2: How are your assessments validated?
Question 3: Do they conduct validation studies on each language your assessments are provided in?
Question 4:  Do they have one norm for the world or do they have norms based upon a country's culture?
Question 5: Do they have scientific evidence that their assessment does not discriminate?

100,000 Companies - Do You Recognize Any of These Companies?

Video Recap:  Assessment Validity - Interesting Stats and Facts

Large US Companies that use assessments as part of their hiring process - 2001 = 21%  and in 2015 = 57%  (Wall Street Journal, 2015)

Estimated companies who use assessments in general - 65%  (Wall Street Journal, 2015)
Predicted U.S. companies who will use assessments in the next several years - 75%  (Wall Street Journal, 2015)

TTI Success Insights provides products that are Safe Harbor-approved, non-discriminatory and are fully EEOC compliant. See TTI's Adverse Impact Study.

When you use the right tools, you get the right results. With retention in the 90th percentile, results quickly become long-lasting solutions for the bottom line. TTI's assessment validity testing ensures the accuracy of these assessments; their vigilant research guarantees their reliability – that's how we are pioneering the science of superior performance.
LET'S TALK:
Contact us to schedule a Complimentary Consulting Call
or to ask questions about any of our Hiring,
Coaching, Training and Assessment services.