Become a TriMetrix Expert Analyst...


Our TriMetrix Expert Analyst self-paced virtual coaching program is available to internal consulting professionals (Human Resources, Organizational Development and Learning and Development), as well as to external consulting professionals (Independent Recruiters, Trainers, Coaches and Consultants) who are using or who want to using the TriMetrix assessment.

As a TriMetrix Expert Analyst you will learn how to effectively use the assessment throughout the employee life cycle; for hiring (Candidate Sample Report), onboarding, team building, coaching and succession planning (Coaching Sample Report). 
If you want to MASTER TriMetrix so that you can quickly, easily and effectively interpret assessment results on your own, this designation is for you!
What's Included:

The materials you receive to prepare for the TriMetrix Expert Analyst* designation exam, include:
Printed Manuals, Debriefing Guides and Laminated Memory Jogger/Flash Cards.
Access to our online password-protected TriMetrix Expert Analyst resource page.
A Study Plan Guide and Weekly Study Guide Emails.

Two one-to-one coaching calls with a TriMetrix Expert. (Additional calls can be scheduled.)

Ten complimentary TriMetrix assessments to use to practice applying the knowledge in real world debriefing conversations.
Six+ hours of detailed training videos for self-paced viewing.
A copy of our book: How to Hire Superior Performers: 70 Best Practices, Strategies and Tips.
A copy of our 90-minute webinar: How to Conduct an Interview.
Sample Interview Questions for every area measured in TriMetrix.

Access to our DISC and Motivator password-protected resource pages with 100+ tools and resources to support all of your hiring and development needs.
TriMetrix Assessment Report links customized with your company logo and contact information; this also includes immediate access to all completed reports.

Practice Exam.
To Use the TriMetrix Expert Analyst** designation, you must:
Present five accurate, written TriMetrix Debrief reports (from your practice debrief sessions using your complimentary assessments).

Successfully pass the written TriMetrix Expert Analyst Exam (The exam is open book and can be taken at your convenience).
** Requirements:
TRAINED/CERTIFIED IN DISC AND MOTIVATORS: To sign up for this program you must first become trained or certified  as a Professional DISC and Motivators Analyst or be able to demonstrate your proficiency in interpreting each science.

THREE YEAR UPDATE PROCESS TO KEEP USING THE DESIGNATION: Because the science of axiology is involved and detailed, and the science and reports continue to evolve, to maintain your status as a TriMetrix Expert Analyst you must d

emonstrate your proficiency, every three years by:



- Participating in a coaching call with us so that we can share updates with you and answer questions.
- You must successfully complete a four-question exam
-The three-year designation update and demonstrate process fee is: $350.
Learning Objectives for the Designation and for In Person/Virtual Training:

Custom Coaching or Training programs for TriMetrix are also available: You do not have to go through the TriMetrix Expert Analyst designation program to use TriMetrix, but you will want to at a minimum, be trained on how to effectively interpret this powerful tool.
TriMetrix Training Classes are two days if in person and in shorter time-blocks over several weeks, if held virtually. Coaching is tailored to your specific developments needs and interests.

Learning Objectives for the Self-Paced Designation and In Person/Virtual Training Classes:

Learn the six dimensions of Robert S. Hartman's theory of Axiology and how they relate to the TTI Dimensional Balance page.
Know how to interpret TTI Acumen Capacity Index (ACI) results, including the reliability, bias and clarity scores, as well as the 25 Personal Skills.

Understand how to identify the core skills required for your open positions and analyze job fit with a Job Benchmark.

Master the art of TriMetrix Assessment interpretation via a step-by-step process so that you can analyze and explain the combination of DISC, Motivators and Acumen and Competencies. 

Determine the level of match, level of risk and how to best follow up with candidates and people interviewing for internal promotions in a confident and clear manner.  

Uncover an individual's strengths and pinpoint potential challenges, to help them create a personalized development plan.
Gain incredible insight about a new hire or employee, and to know exactly how to design the most effective coaching and development approach.
In both the training classes and the self-paced designation program you will master TriMetrix basics so that you can quickly and easily interpret assessment results on your own.  

Why Consider the TriMetrix Expert Analyst Designation or Training?

The TriMetrix assessment can be used throughout the life cycle of every employee - from hiring to onboarding to development, succession planning, team building and conflict management.
If you want the most comprehensive and long-lasting investment into your employee's and client's personal understanding and professional development, the TriMetrix assessment is the most powerful option. This is due to it's sophisticated combination of assessments. It covers more layers of human performance than any other model in the world.

The TriMetrix report delivers insight into personal potential by measuring behaviors, motivators and capabilities, which can then be compared to the Superior Performance Attributes required in a role.. 
Our virtual, self-paced TriMetrix Expert Analyst designation training program or our TriMetrix Virtual/In-Person Training classes will provide you with the knowledge, resources and support you need to effectively apply the TriMetrix system throughout your consulting practice or organization.

Additional TriMetrix Resources:

Additional Information About Our Assessment Partner - TTI Success Insights: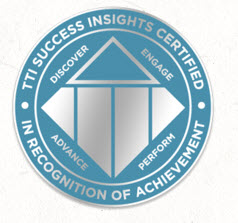 The TriMetrix Assessment is provided by our Assessment Partner TTI Success Insights. They are a worldwide leader in personal and professional assessment tools and we have been Partners for 16+ years. They provide assessments in over 70 countries and in 28 languages, and have been in business for over 30 years.
We have found that when you use the right tools, like TriMetrix, you get the right results. Our validity testing ensures the accuracy of these assessments; our vigilant research guarantees reliability, that's how we are pioneering the science of superior performance.
TTI provides products that are Safe Harbor-approved, non-discriminatory and are fully EEOC compliant. See TTI's Adverse Impact Study.

Contact Us for More Information
A Partial List of Clients That Use TTI SI Assessments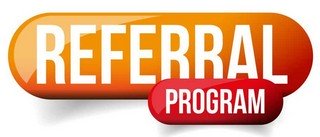 Refer someone to any of our Certification Programs and if they mention your name and start a program YOU receive $100 credit to apply towards your own future certification training, a coaching call or for five complimentary side-by-side assessments. Just make sure your friend mentions your name when they contact me. You can also send me an email to let me know who you referred! (Thank you in advance!)
Contact Us To Schedule a Complimentary Consulting Call or to Ask Questions