What Is DISC Certification?

Get Answers to All of Your "What Is DISC Certification and Training," and "How Do I Use DISC in Sales and Leadership Training" Questions Answered, Here!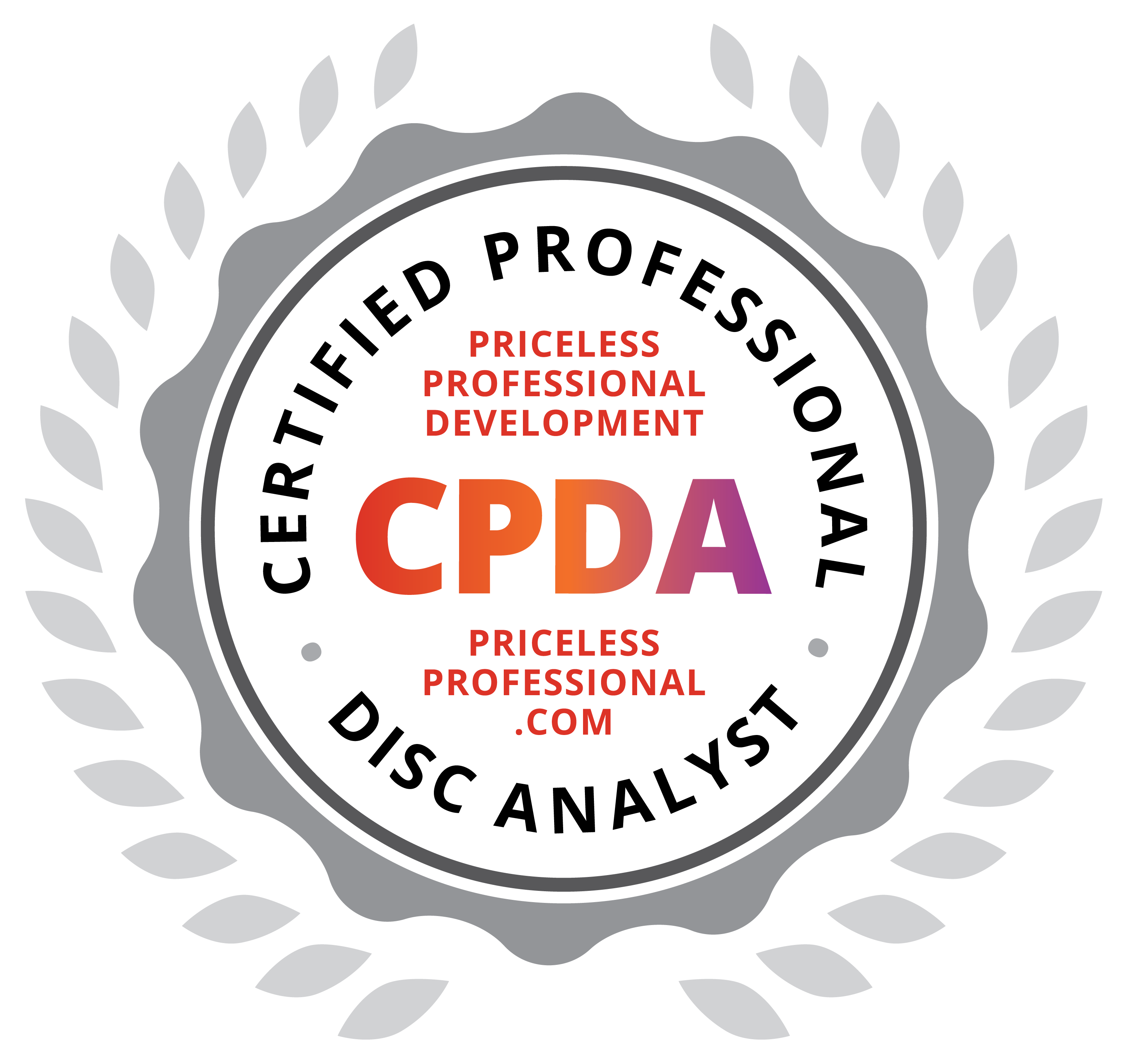 First, What is DISC?
DISC is a very popular communication style model and leadership assessment tool that helps you, in a simple and smart way, better understand human behavior and improve communication effectiveness with others.
The DISC assessment accurately measures four communication styles/dimensions of behavior, which are each associated with a behavioral style:
How you respond to problems or challenges: Dominance
How you influence others to your point of view: Influence
How you respond to the pace of the environment: Steadiness
How you respond to rules and procedures: Compliance
IMPORTANT NOTE: The DISC assessment does NOT measure education, experience, values or intelligence, it only measures observable human behavior - "HOW we act."
Learn more about the DISC Style with this article which features a video, famous people and their DISC styles and a DISC Flash Card.  Watch this short video with my Ten Favorite Uses for the DISC Assessment.

Now, Exactly What is DISC Certification Training?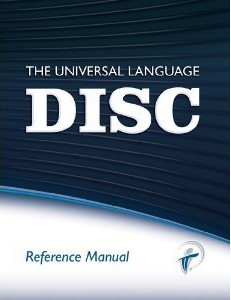 I have three DISC Certification and Training Packages:
Self-Paced
Classroom 

Virtual Group Training

(minimum of 8 people)



All three certification process programs are tailored to your needs and can include:
On-site or online seminars
Textbook and online resources

One-on-one coaching sessions
Experiential learning exercises
Team building and coaching processes
Special discounted access to online DISC assessments,
And a final online, open-book DISC certification examination**
**Upon successful completion of the exam you will receive the CPDA (Certified Professional DISC Analyst) designation and a certificate.
The DISC Certification program empowers leaders, trainers and coaches to fully understand and apply the DISC model and language.  With this knowledge you can better understand how to activate your own (and others) strengths, and how to manage your own (and others) blind spots.

What is Involved in the DISC Certification Training  - Online Open-Book Examination?
After you complete your DISC Certification and Training Program you can then schedule, when you are ready, a date and time to take the online, open-book DISC certification exam.  You have 2-3 hours to complete the exam. Timing starts as soon as you click on the online exam link that we will send to you.
This open-book exam includes topics we cover in training such as: DISC Theory and history. As well as situational questions based on real-life coaching and leadership interactions. The exam includes:
True and false questions,
Multiple choice questions,
and essay questions.
DISC Certification Has a 97% Pass Rate
Additional DISC Certification Information: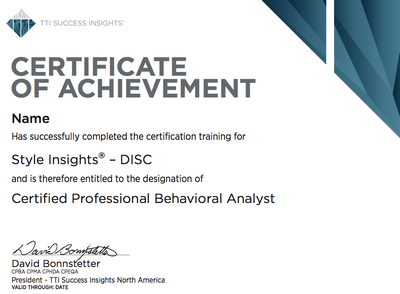 The assessments we use, and our Certification and Training processes, are developed and monitored by our Assessment Partner, TTI Success Insights. They are a worldwide leader in personal and professional assessment tools, and we've been Partners for 16+ years. They provide assessments in over 70 countries and in 28 languages, and have been in business for over 30 years.
We have found that when you use the right tools, you get the right results. Our validity testing ensures the accuracy of these assessments; our vigilant research guarantees reliability, that's how we are pioneering the science of superior performance.
TTI provides products that are Safe Harbor-approved, non-discriminatory and are fully EEOC compliant. See TTI's Adverse Impact Study.
Once you complete your certification or training you will be in an elite class!
Contact Us for More Information, Here.

Learn about Our Corporate Workshops for Communication Training and Team Building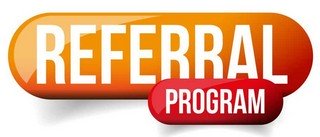 Refer someone to any of our Certification Programs and if they mention your name and start a program YOU receive $100 credit to apply towards your own future certification training, a coaching call or for five complimentary side-by-side assessments. Just make sure your friend mentions your name when they contact me. You can also send me an email to let me know who you referred! (Thank you in advance!)
Contact Us To Schedule a Complimentary Consulting Call or to Ask Questions