The Wake Up Eager Pledge & Acronym Glossary:
Twelve  Processes to Improve & Define Motivation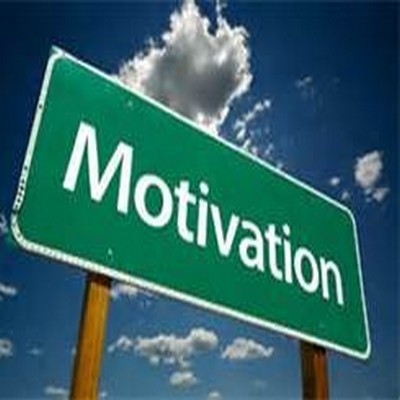 There are as many ways to define motivation, and how to get more of "It" as there are people looking for "It":
America's 34th President, Dwight D. Eisenhower's definition was,

"Motivation is the art of getting people to do what you want them to do because they want to do it.

"
Sixth century B.C. philosopher Lao Tzu expressed his views about motivation this way,

"Mastering others is strength. Mastering yourself is true power."

Modern day Artist and Author SARK's work reminds us, "Invent your world. Surround yourself with people, color, sounds and work that nourish you."
Wake Up Eager (WUE) programs, processes and articles include a combination of all of the team, self-awareness, personal and professional aspects that are used by many wise souls to define motivation.
The Wake Up Eager "Pledge"

-I define motivation here at Wake Up Eager with this pledge.
It is the over-riding theme of my interests and this work:
"Wake Up Eager is a daily commitment to to focus upon  thinking the thoughts and taking the actions that help bring the best of who I am to every interaction and to everything I do as often as I can." 
"I choose to focus on the areas of life that increase my sense of empowerment, eagerness, ease and well-being.  I know that in order to uplift and inspire others I must first find my own inspiration and uplift-ment.  In addition, I make it my habit to look for the best in others."
WUE Acronym Glossary
I like to use acronyms in my articles and programs because they serve as great memory devices and they assist in memory retention and learning. Plus, they add color, fun and interest as we work together to define motivation and improve it! 

But they're only helpful toward helping others define motivation if they're understood!
(Hence the reason for this Page…)
Here are eleven WUE (Wake Up Eager) Programs and Process Acronyms:

E.A.G.E.R.
Five Wake Up Eager Habits for Leaders

E. Enter the Zone

A. Activate Greatness
G. Grow Trust
E. Evaluate Job Fit
R. Re-Calibrate Daily
All of the Wake Up Eager resources for individual leaders and sales pros is based upon these Habits. Review a brief Summary of each of the Five Wake Up Eager Habits, here.

ENTER THE ZONE HABIT  ACRONYM:

T.N.T.
Tune In Time-A Daily Enter the Zone Practice

I provide an overview of TNT and how-to's here.

GROW TRUST HABIT ACRONYMS:

C.A.L.L.
Four Skills That Make or Break All Leaders
C. Cultivate a Positive Sense of Self in Others
A. Address Problems Quickly By Focusing on Facts and Behaviors
L. Lead by Inviting Participation
L. Listen Aggressively
Review a description of each skill, here. Check out a self-paced program for developing these skills, here and see train the trainer leadership courses, here.
R.P.S.A.
Four Skill Steps to Listen Aggressively

R. Reflect
P. Probe
S. Support
A. Advise
Read a detailed article, with step-by-step listening aggressively steps: The Forgotten Charismatic Leadership Skill, here.
W.P.S.A.
Four Conversation Skill Steps for Effective Workplace Communication and Discipline
A. Agreement Recap & Next Steps
Learn these skills in this self-paced program, What Everybody Ought to Know About Communication, here. See train the trainer leadership courses, here.
H.E.L.P.
How to Overcome Fear and Resistance to Feedback
H.  How Important Feedback Is
E.

Examine Why

L. Learn Balance
P. Pick What You Use
Read a detailed article, with actions for greater Feedback Acceptance here.
R.E.V.
A Performance Improvement Checklist

R.  Remove Obvious Barriers: 

Does (employee's name) Have the Right Tools, Experience and Training to do his (her) job?  Is s/he getting the support s/he needs from you, from the company and from his (her) peers?



E.  Expectations for Performance: 

Are Expectations Clear, Specific and Have They Been Discussed? 



V.  Verify Job Fit: Does This person Match the Style, Motivational Drive and Intangible Personal Skills Needed for Success in this Job?
Read a detailed article, for more a Performance Improvement Checklist and a free Effective Discipline online class, here.

EVALUATE JOB FIT HABIT ACRONYMS:

F.I.T.
Focus on FIT: Three Superior Performance Interview Principles
F. Fixate on What the Job Needs
I. Intangibles Matter, Look for Them
T. Tune In, Listen Aggressively
These interview principles are revealed in my robust self-paced program, How to Conduct an Interview. Review more about this program, here. Review additional hiring and interview tools, here.
R.P.M.
Three Step Goal Setting Process for Creating a Position Dashboard

R.   

Respond & Brainstorm Question

P.   

Place Responses, Create Headlines & Prioritize

M.  

Metrics Are Added & Interview Questions Selected
In this Video Article I show you why a Position Dashboard is a CRUCIAL tool for hiring superior performers and how you can use it to better manage and lead your team.  Learn how to quikcly create this powerful management tool, the Position Dashboard, here.

T.A.L.E.N.T.

Six Step Candidate Interview Meeting Process
T.

THANK: Introduce self, thank the candidate, explain the interview agenda.

A.

ASK: Ask competency, behavioral based interview questions.

L.

LISTEN AGGRESSIVELY : Listen to talk ratio 80:20 (candidate talks 80% of the time…) Press for specifics, and take notes.

E.

EXPLAIN: Share job requirements/focus area, and answer the candidate's questions.

N.

NOTES: Review notes, ask for final clarification of facts and information .

T.

THANK YOU: Thank the candidate, share the "why" of the company and describe next steps in the process.
Get more interview expertise, 170+ of the best interview questions, from my robust self-paced program, How to Conduct an Interview. Review more about this program, here. Review additional hiring and interview tools, here.
A.A.A.
Three Biggest Interview Mistakes Leaders Make

A. Assumptions and Bias (Interview Mistake #1)
A. Amplified Focus on Background and Experience (Interview Mistake #2)
A. All Talk, No Listen (Interview Mistake #3)
Review my video article that explains this three mistakes, here.
RE-CALIBRATE DAILY ACRONYM:

W.U.E.M.I.N.D.S.E.T.
My Top Ten Favorite Mantras & Self -Motivation Tips
These ten self motivation tips, along with a downloadable PDF, are listed: here.
Share how Y.O.U. define motivation and ask any of your
"What is Leadership Success?" Questions in My Let's Talk Forum, Here.

Click on the Image (to the right) to review and print the Wake Up Eager Manifesto, a collection of well-being statements, for highly influential and energized Leaders and Sales Pros.
LET'S TALK:
Contact us to schedule a Complimentary Consulting Call
or to ask questions about any of our Hiring,
Coaching, Training and Assessment services.