Effective Workplace Communication
Self-Paced Training Program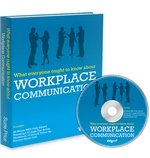 Facilitate effective workplace communication with the four step communication plan template you learn in this self-paced training program.
Imagine handling all conversations, no matter how tough, with ease...
Not everyone 'got the memo' about effective workplace communication. In fact, when it comes to communication, the workplace is often a place of extremes. For example:
Some people avoid addressing conflict and tough issues altogether
Some people seem to jump right into problems and without meaning to, make the situation worse
And others of us, honestly try to address problems in an amicable way, only to create more tension and greater resistance
What if there was a way to be direct AND supportive AND get positive results?
Guess what, there is!
I learned about the Process I teach you in this Program, back when I first started my Consulting Practice.
As someone who, in the past had either avoided problems and conflict OR jumped-in 'too heavy-handed' and made things worse, I was relieved to find this and finally be more effective in my workplace communications! (It works at home, too!)

The Process, four easy steps, is simple to use. And if you use it, it REALLY WORKS! It helps you remain calm and think clearly. It helps you talk with another person about a problem in such a way that you can actually begin solving the problem, together. It is a truly effective process.

In my 50-minute audio Program with Workbook, "What Everybody Ought to Know About Effective Communication" Self-Paced Training Program you'll learn the same Process, I'll show you:
Specifically, step-by-step, how to address and improve a real-life work situation or relationship you're struggling with right now
How to maximize your strengths and minimize your weaknesses
How to build more trust and cooperation among yourself and others using this Four-Step Process

What You Get...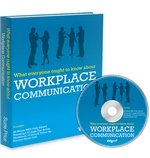 Here's what you'll get with my "What Everybody Ought to Know About Effective Communication" Program:
Information-packed, immediately-download-able 50-minute Audio MP3 workshop and fully-edited transcript of the MP3

21-page Workbook, and a one-page Memory Jogger card, which is designed to help you apply what you learn.

View a sample of my workbook here

Best of all, you'll get to

practice what you learn in a 15-minute practice phone session with me,

at a date and time which are convenient for you.
How much will this self-paced training program cost you? Just $39.95, far less than the hefty fees my large corporate clients pay for the same information. What's more, this offer is backed by my 365-day guarantee.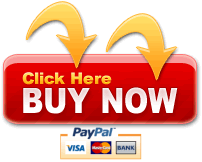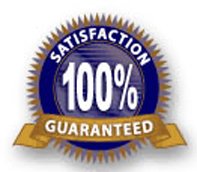 "My Crazy 365 Day Guarantee" I'm so confident that you'll benefit from my Programs and Material that I'm willing to take the entire risk. Order today, use my material for as long as 12 full months.
If you do not gain any benefit from having implemented this material, then I want you to ask for a refund because I don't deserve your money. Just send me an email if you are unhappy with any product I provide,and I will promptly and courteously offer you either a replacement with another session/recording or a refund, at your discretion.
LET'S TALK:
Contact us to schedule a Complimentary Consulting Call
or to ask questions about any of our Hiring,
Coaching, Training and Assessment services.

If you have questions about this Program, call me at: 770-578-6976770-578-6976,
or contact me via email, here.
Leave This Effective Workplace Communication Page,
Go To Main Products Page