Performance Expectations -

Our Three-Step Performance Dashboard Process


Use the simple Performance Dashboard goal setting guidelines process, explained step-by-step in this video to clarify expectations and increase accountability. This process will help you:
make better hires,

drive consistent performance

help new hires succeed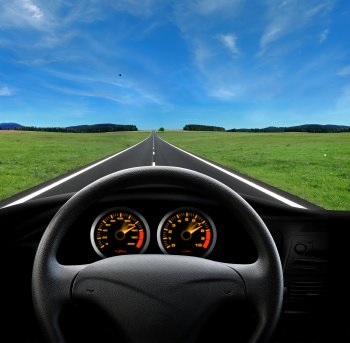 DEFINITION:
A Performance Dashboard is performance management and hiring tool that
succinctly describes the top three to five performance expectations
crucial for a position's superior performance.

The Performance Dashboard - What It Looks Like:
Here is an EXAMPLE of one Performance Dashboard for a Senior Customer Service position at ABC Company:
Priority #1.) Customer Satisfaction provided at required levels.**   

Priority #2.)  Become a product expert & learn new features as they are released.**

Priority #3.) Complete all orders and requests according protocol.**
Priority #4.) Train and mentor new customer service reps.** 
**Specific measurements and goals should be added to each performance expectation according to each individual's experience and ability.
Additional EXAMPLES of Performance Dashboards

Like a Dashboard in Your Car...

The dashboard in your car helps you focus your attention on what matters most, like how much gas you have, your water and oil levels, where your next turn is via your GPS, and how fast you're going.
While you have a detailed manual for your car in your glove box, you refer to your dashboard every time you drive to get to where you want to go.
Like a Dashboard in your car, this hiring and development tool, a Performance Dashboard,  lets you know what's crucial for a 'successful drive.'  Every position should have a dashboard that lists the top three to five focus areas critical for superior performance. 

Why the Performance Dashboard Matters & How It Helps...

 A Performance Dashboard will help you:
Focus on what the job needs for superior performance, which helps you focus on the right things during the interview so that you select the candidate that's the best fit.

Help new hires focus on what matters most for success in their new position, setting them up for quicker up time, less overwhelm and a greater probability of success.
Have honest and straightforward performance review conversations with every employee.
Position Dashboard  "How To" Video: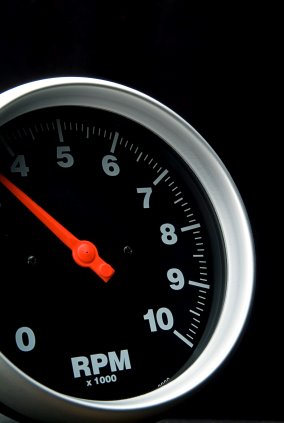 Now, I'll show you how to create a Performance Dashboard using my simple three-step goal setting guidelines process that is easily remembered with the acronym: R.P.M.

1.     R.    Respond & Brainstorm Question

2.     P.    Place Responses, Create Headlines & Prioritize

3.     M.   Metrics Are Added & Interview Questions Selected
The best way to create a Position Dashboard would be to include three to eight subject matter experts (SMEs) who have a vested interest in the Position's success.  (I facilitate these types of discussions.)
But the main objective here is just to have a Performance Dashboard for every Position.
If you can't get a group of SMEs together, do it by yourself. 
Let me walk you through this by showing you how I created a client's performance dashboard for a technical manager
 position.  Watch this step-by-step video now:

Sample TriMetrix Job Benchmark/Template and Sample Candidate Debrief
If you are not open to using assessments, but want to create a template for hiring,
like I mention in the video, I show you how to do this in my book.  More info here.

Step 1.  R.  Respond & Brainstorm Question: Respond to the Question, "What must happen or the job has failed?"   Or said in a positive way, "This must happen in the job for superior performance…"   Think about the job and past people in the job.  Think about what you liked and what was a 'disaster'.  Brainstorm your answers.

Step 2.   P.  Place Responses Into 3 to 5 Categories, Create Headlines & Prioritize:  Group all of the answers you brainstormed into 3 to 5 categories.  Create a summary statement or headline for each category. 

Step 3.   M.  Metrics Are  Added & Interview Questions Selected:  Select measurements for each category. Create and select the best interview questions for each.
*See Other Job Position Dashboard Examples, Here
Example Performance Dashboards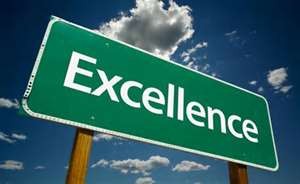 Supervisors at ABC Company
#1. Increase department productivity. 
           Measured by increased ____ by ___%.                                                       
#2. Decrease turnover. 
           Measured by turnover decreased by ____% by ___(time frame)__.                 
#3. Recruit staff according to selection process.
           Measured by # of open positions filled within ___(time fame)___.      
#4. Develop staff according to training guidelines.
           Measured by # of training programs scheduled and ___% of improved performance.
           Measured by safety incident score of ___%.   
Outside Sales at XYZ Company
#1. Increase volume.                                                                                          
          Measured by increased sales volume each quarter of ___%.
#2. Repeat business.
          Measured by ___% of clients are repeat buyers with a minimum order of $___.
#3. Retain new clients.
         Measured by rate of new client turnover, less than ___%.

BENEFITS OF A DASHBOARD:
It keeps interviewers focused on the skills and attitudes that are most important for success in the job, reducing the risk of making a bad hire.

It ensures that the interviewers ask the right questions because they are clear about what is most important.

It helps interviewers aviod the mistakes of over-focusing on the candidate's likability and background, and helps them focus on intangible skills that truly matter, like personal skills and motivation.

It can help attract candidates who are an excellent match for the position, due to

precise job postings. 

Delivers a consistent message to all candidates and new hires about what's expected in the job.

Leaders do a much better job of instilling confidence in new hires and setting them up for success.
 Hiring Manger and Employer 
Interviewer Resources: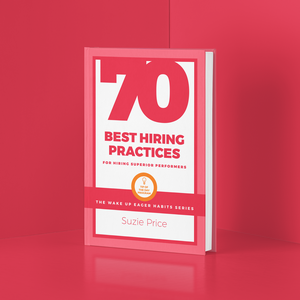 Share Your Comments, Questions and Insights Here:
Do you have questions about the R.P.M. Process? About Position Dashboards? What needs clarification? What do you want to add or suggest to others? Share it all right here...
LET'S TALK:
Contact us to schedule a Complimentary Consulting Call
or to ask questions about any of our Hiring,
Coaching, Training and Assessment services.

Leave this Three-Step Goal Setting Guidelines Page, Go to Dodge the Duds Workshop