How to Conduct an Interview:

A Self-Paced Training Program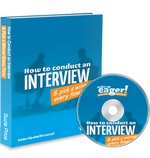 How to Conduct an Interview, Pick a Winner Every Time is a self-paced audio MP3 & Workbook that I developed for YOU, (I'm Suzie Price owner and writer of this website) so that you can learn, and put-to-good-use, all the tips and tricks I share with clients in my Secret to Superior Performance Workshops and Assessment Consulting.

Have you ever hired your dream candidate only to later discover they were…a nightmare? What hiring manager hasn't been there? I see Leaders struggle with this all the time, and have done it myself!
You hire the candidate with the most impressive resume, great references, who answered all those tricky, pesky interview questions just right and who seemed perfect for the job.
But then, before the 90-day probationary period is up, you notice that your star new hire: Is lazy; Has no motivation to get through the day; Doesn't comprehend or follow basic instructions; Lacks "people skills," like tact, courtesy, and collaboration.
As a hiring manager, learning the back story on the back-end can cost you, big! In fact, you don't have to be a mathematician to know that problems caused by one bad hiring decision multiply FAST!
Add it up:
lost time + low morale (your's AND your team's) + turnover + another employee vacancy
= remaining employees picking up the slack, decreased productivity: a negative bottom line.
According to bestseller book Topgrading:How Leading Companies Win By Hiring, Coaching and Keeping the Best People: "The cost of hiring the wrong person can be one-and-half to eight times their salary. For example: A wrong hire in a $50,000 position, can cost you at a minimum of $75,000! You cannot afford to hire wrong."
But what if I told you there's a way to recognize a potentially poor hiring decision before you extend an offer? When it comes to finding the best fit for your company, resumes and references tell just part of the story.
Unless you look for it, candidates won't reveal their personal skills, attitude and true motivators. And, unless you know how to uncover these in an interview, you won't really know who you're hiring until it's too late. In the interview you want to uncover:
Attitude and fit within your Team and Company culture.

What gets and keeps them motivated and does that match what the job rewards?

Personal, "soft" skills, like diplomacy, tact, personal accountability, teamwork self-management, initiative and more...

Talent, experience & the capacity to do the work well.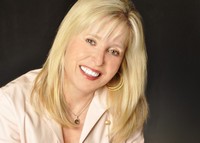 I am Suzie Price, President of Priceless Professional Development. I'm also an expert who is trained in the nuances of hiring the right people, those who best fit your organization.
Sign up today for my How to Conduct an Interview Workshop I'll teach you how to conduct an interview AND how to pick high performing winners EVERY time!
But don't take my word for it. Hear what some of my satisfied clients have to say:
"Suzie Price (and all of the interview and hiring processes she shared with us) was an integral part of the key stages of (building and then selling) our Company. Before Suzie, we were hiring the old-fashioned way with a few interviews, checking references and then going with our gut instincts. Her way proved much more effective." -G.B., Technology Company Founder
---
"I met Suzie through the recommendation of my Sales Trainer when she recognized I didn't know how to hire people. Since I started using the hiring and interview processes Suzie shared with us every new hire has been right on. I've been in business for more than 35 years and it's only now that I feel like I have a sales team in place that is destined to succeed." -W.E., Owner, Retail Business
---
"We're a fast-paced, growing company that works with clients such as FedEx Kinko's, Disney and Target. One of the risks we face daily is with our hiring decisions. In a smaller company, one bad hire can have a widespread effect. Thanks to Suzie Price, we are making smarter and more educated hiring decisions." - K.K., VP Human Resources, Manufacturing Company
Want the Same Results?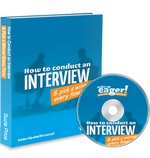 Then order my HOW TO CONDUCT AN INTERVIEW Program, which will provide tips and information to help save you from an entire future of poor hiring decisions. I GUARANTEE it.
In this 90 minute workshop, you'll learn how to:
Interview and hire the best candidates in less time
Assess intangible traits – like a candidate's fit and capability – sooner
Learn more than 150 of the very best behavioral-based interview questions
Conduct reference checks to help you get the real scoop from past managers
CLICK HERE to Take a Sneak Peek at The Workbook You Get in"How to Conduct an Interview"
Click HERE to listen to clips (<6 minutes) from this program.

Corporate clients pay thousands of dollars for workshops and consulting services that offer this same information. But I'm so eager to help you make the right hiring decisions the first time that I'm offering it to you for the blowout price of $89.95. You simply cannot go wrong.
Listen to this Audio MP3, complete the exercises, follow the program and use the interview questions I provide, and I
guarantee
you'll never make another bad hiring decision again. In fact, I'm so confident my program works, I
guarantee
you'll be 100% satisfied. If not, let me know anytime within 365 days of your purchase, and I'll refund your money.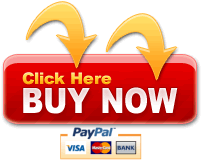 **Use this 90 minute online audio program and 79 page workbook to learn how to conduct an interview so that you're picking superior performers every time.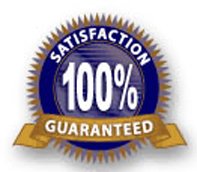 "My Crazy 365 Day Guarantee"
I'm so confident that you'll benefit from this workshop that I'm willing to take the entire risk. Order today, listen to the audio and take as long as 12 full months to use this How to Conduct an Interview program. If you do not gain any benefit from having listened to and implemented the material in this How to Conduct an Interview program, then I want you to ask for a refund because I don't deserve your money. Just send me an email if you are unhappy with any product I provide,and I will promptly and courteously offer you either a replacement with another session/recording or a refund, at your discretion.
How to Conduct an Interview Delivery Methods and Timing
Electronic products (MP3s, eBooks) are delivered within moments of ordering.
LET'S TALK:
Contact us to schedule a Complimentary Consulting Call
or to ask questions about any of our Hiring,
Coaching, Training and Assessment services.

More about our expert: Read more about my (Suzie Price) background here.