Funny. Inspiring. "How are you living?"  This video aligns with the theme in our March 2019 Newsletter around activating your greatness. Grow your influence.  Be the best you can be and in doing so help others do the same... "How are you living...?"

This inspiring two minute video - Want It All! - is about the hustle, confidence and focus high performers must have. In the film a young kid with big ambitions sees his future play out before his eyes. From the neighborhood streets to the NBA court, he wants it all. Watch the film to see what happens. 
And, while you're watching it, think about how much time you take to align with (see/know/visualize) your work as a Leader.  Do you have a clear picture on where you want to end up - in everything you do?  For example how clear about your team's direction, your hiring process and work projects are you?

I love, love, love this song by  by JJ Heller, "This Year (Happy New Year)"   Here are the lyrics.  Sing along and you'll good!
 
I found this video by accident and have listened to this song over and over while adding it to my Wake Up Eager November 2017 Newsletter about giving employee recognition and appreciation, consistently.  Beautiful voices and lovely family singing a song that stays with you and uplifts.  They are out of St. Paul, Minnesota.  Listen and I bet it will stay with you the rest of the day...  Lovely. 

A Riveting Ted Talk with Megan (Two Million Views!): 
How She Learned to Resolve the Toughest Conflict of All...

Megan Phelps-Rogers shares how she learned to communicate with people who have different viewpoints in an extreme situation, and how it changed her life.  This riveting story with practical takeaways  is for ALL leaders who want to get better at feedback, conflict, building trust and communication overall.
She shares her personal experience of extreme polarization and how she used four simple tips to successfully engage across ideological lines: 1) Don't Assume Bad Intent 2) Ask Questions 3) Stay Calm 4) Make the Argument 

Megan's talk aligns perfectly with the model we teach to help leaders Handle Conflict Like a Pro.

Medal of Awesome for Ms. Flexer

I cry (happy tears) every time I watch this video. It thrills me to be reminded that everyone can be their own 'form of awesome' by aligning with work that fits who they are.  (Job Fit is the topic in the October 2016 newsletter.) 
When work fits who we are, we thrive and the people around us are positively impacted. Watch and feel inspired... 


An Experiment in Gratitude: The Science of Happiness

In this experiment around gratitude they determined that expressing your gratitude does make you happy.   I share studies and my own experience about the power pf appreciation in this article: Four Can't Miss Actions to Nurture Growth in the Workplace 
Enjoy!

Amazing Surprise for the World's Most Loved CEO
Net-a-Porter CEO Mark Sebba thought he was just turning up to another ordinary day at work. But his colleagues decided to surprise him with this incredible tribute to say "thank you" for 11 years of having him at the helm.  In my May 2016 Newsletter I share insights about the power of feedback, love seeing this CEO's employees giving him feedback through their surprise celebration.

                                             You Can't Get It Wrong...
In my April 2016 Newsletter I share a powerful approach and mindset we can take around mistakes and failures.  In this short video we see Seven Famous Failures.  These famous people took the hit of their failure, and then picked themselves up and created success.   At the end of the video they share, "If you've never failed, you've never lived.  Life = risk."   One way you can navigate that risk is to adopt this resilience mindset, "I can't get it wrong, because I'm never done!"

The 'You can't it wrong" mindset is talked about in my e-book: 120 Stress Management Strategies and Mind, Body and Spirit Tips for Professionals.

What's Your Biggest Regret?

In my February 2016 Newsletter I share about my love for Amazon and what I learned about how they create a culture of accountability.   They encourage leaders to always share the truth, to not cover things up and to admit what is and to state your plan for the future.   I love how, in this video, people "tell the truth" about a regret and then, with that sharing, they come to realize that they can start again and that every day is a clean slate.  Lovely. And true.

Now THAT's Teamwork!

In my January 2016 Newsletter I share how HARD a leader's job is when job fit and trust is missing.  I also kicked off a four-episode Accountability Series on the Wake Up Eager Workforce Podcast. 
In this video these guys have it all: they have the right people in the right roles, they're accountable and they appear to trust each other enough to make things happen fast.  (Squabbling teams don't go over a wall in 30 seconds!) 
That's the power of the right people in the right roles doing the right things and with high trust!


The Simple Truths of Appreciation

In my November 2015 newsletter I talk about how I was complaining too much and not counting my blessings enough. I've learned the power of, and received the benefit of, appreciation. 
In this time of giving thanks - reach out and thank someone who has mattered to you.  This story will inspire you.  Instead of just thinking about it, take some action to let that person know. They may not know that they mattered...
A Random Act of Kindness...

This video melts my heart every time I watch it.  It reminds me to lean into other people's hard times and challenges with kindness and caring.  I don't need to shy away from their pain or sadness, and I don't need to try to fix things. 

Being there for someone (even strangers) can be as simple as just listening, caring and sharing a small act of kindness.  Bless this teen and these young parents. 

Who can you (me too!) listen to, care for and share a small act of kindness with today? 

New Video Added: July 26, 2015
Taking the Lead...

This two minute video is a challenge and reminder to every coach and leader to show the way through your example.  Words don't teach, but action demonstrates the way.  
"Be the change that you wish to see in the world." Mahatma Ghandi

This video is shared in my July 2015 newsletter, where we review what best bosses and coaches do best.

New Video Added: April 19, 2015
My Philosophy for a Happy Life

The focus for my April 2015 Newsletter  is on how to manage stress. (Did you know that April is National Stress Awareness Month?)

In this video, Sam Berns, a Junior at Foxboro High School in Foxboro, Massachusetts, has Progeria, a rare, rapid aging disease.  In this TED talk Sams shares his philosophy for a happy life. This young man and his strong and positive focus stayed with me long after I watched this.  A great reminder that we can"manage" our minds and our focus, even in incredibly, stressful and life-challenging situations.

Sam's Philosophy:
1) I am okay with what I ultimately can't do because I focus on so many things that I can do.
2) I surround myself with people I want to be with.
3) Keep moving forward. (Always have things to look forward to.)
4) Never miss a party if you can help it!

---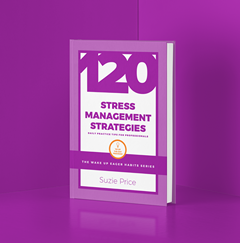 120 Stress Management
Strategies and Daily Tips Digital Book:
Mind, Body & Spirit Insights for Professionals
See a Complimentary 36-page Preview, Here

---
New Video Added: March 23, 2015
Kid President: 20 Things We Should Say More Often...

In this month's newsletter I talk about how a sometimes jerk leader can still be effective IF he/she can master this leadership skill: Cultivate a Positive Sense of Self in Others. I share a free quiz, actions and a memory jogger card that you can get here.  Kid President has some great tips too.  (And he's so adorable!)

New Video Added: January 27, 2015

Former Pro Baseball Pitcher Mike Robbins - The Power of Appreciation

Former Professional Baseball Player Mike Robbins talks about how not only does appreciation impact relationships, but it impacts productivity, and that #1 reason people say they leave a job, in exit interviews, are because they did not feel appreciated.   He shares his personal story, interesting statistics and simple actions you can take.   DON'T MISS the story he tells about appreciating his mother, starting at 13:45.   It left me misty-eyed and moved.

For more inspiration and actions on this topic, go to: Key Employee Engagement Strategy: Give Employees  Recognition, Consistently
New Video Added: November 8, 2014
Kid President: A Pep Talk About Leadership and Teamwork

In this article on I share three first steps to turning things around when you have the wrong people and low trust on your team. Sometimes change can be hard.  So that's why I love this pep talk from Kid President in this  inspiring (and fun) video.  You'll laugh and feel good as you watch this.  He's adorable!  I love Kid's President's reminder: "Don't stop believing..."

Three First Steps for Building a Positive Attitude in the Workplace "Being a _(fill-in-the-blank)_  Can Be SO HARD When..." Check out this article and get the three steps, here.

New Video Added: September 23, 2014
In this article I share three can't miss actions for nurturing growth and a positive attitude in others. This video from On the Road about how Middle School football players execute life-changing play for one of their friends...just to make his day.  Love in Action, Kids Showing Compassion!  This video is touching.

If you want to nurture growth and a positive attitude in the workplace try listening without an agenda and then, as often as you can, let everyone you work with know how much you appreciate them.  Three Can't Miss Actions to Nurture Growth and a Positive Attitude In The Workplace
New Video Added: July 22, 2014
GRATEFUL: A Love Song to the World

"Gratitude is not only the greatest of virtues, but the parent of all others." Cicero

The habit of appreciating ALL the things and people in your life is so powerful and life-giving!  This song is a celebration of all that is a blessing in life and was created by Musicians Nimo Patel and Daniel Nahmod.  
It reminds us how uplifting it is to look for the good and the gift(s) in every person and in every situation (even if you're stuck on a dirt road in the middle of nowhere.)

"This soul-stirring music video, created within a week by a team of volunteers, shines the light on all the small things that make up the beautiful fabric of our lives." Wayne Marshall via Google+

Enjoy!

New Video Added: June 23, 2014

Happy...
This month's newsletter article is about improving "happy" (engagement) on the job by matching what the job rewards to the top motivator of employees, especially when hiring.   When I think of happy I can't help but think of Pharrell William's popular song and video, "Happy."
Over 310 million people have watched this video.  It's hard to watch and not feel Happy.  Dare you to try to watch once again and not tap your toes!   Take a work break right now and get Happy.

New Video Added: April 23, 2014
"Let the gratefulness overflow into
blessing all around you...
then it will really be a good day..."

In this amazing video you will see beautiful people and glorious scenery. And, you will hear wise words that will inspire you to look around and feel grateful for ALL THE MANY blessings you have.
This Month's Newsletter Article is a reminder that people aren't difficult, they're just different.  When you can bring a grateful nature (what this lovely video represents) to every interaction it becomes EASIER and EASIER to see and APPRECIATE how others differences add value, and you start looking for the beautiful in everything and EVERYONE.  (Now, THAT is beautiful!)

Take a few minutes to watch this video and you will be refreshed...

New Video Added: March 25, 2014
Why Tuning Into and Listening to Others Matters...

I use this Video in many of my corporate leadership training programs. It is a great reminder of how important it is to tune into others and why improving listening skills matters. 
Turn up your speaker volume, and then watch and enjoy the good music, cool pictures and uplifting thoughts in this Video:
"I'll forget what you said, but I will never forget how you made me feel."  
Listening Aggressively is powerful and easy when you use my four-step process.  Learn more about it in this article:  Charismatic Leadership

New Video Added: January 26, 2014
"Music of Opportunity"
In this inspiring video you see a very determined young and his dad overcome what seem to be impossible odds and hardships.   Use this story and their focus and determination to inspire you.  
And, if you want to help others that you lead and hire get and stay focused and inspired about their work, review and begin using my simple goal-setting-guidelines process, call the Performance Dashboard.

New Video Added: October 7, 2013
"Give A Little Love..."
The strength of leadership is mostly measured by the small acts of care and kindness the leader demonstrates in everyday actions. When we take time to give, it spreads in big and small ways. 
Just like when a leader chooses to use the tools I share in this Article for facilitating good meetings, these simple actions show that you care.  They add up, create  harmony and make it possible for people to come together. 

Warning...if you watch this video you'll be singing and humming the song the rest of the day!
(4 mintues, 35 seconds)

"If you give a little love you can get a little love of your own..."
New Video Added: June 26, 2013
"I Am A Champion!"

A powerful and inspiring speech from a football Coach to his young team.  YOU are a champion - and it is my knowing that focusing on, and using, your strengths - is one key pathway for FEELING like a champion.  See - 19 Little Known Reasons Why Your Strengths Matter. (Read this article - if you wanna be happy.)
Here are my favorite statements from this inspiring video, "No one will deny me. No one will tell me who I am, who I can be. Belief will change my world. I will define myself. I will write my own praises. no one can tell me what I can or cannot be. I am a champion."    Yes you are.


120 Stress Management Strategies and Daily Tips for Professionals
New Video Added: May 14, 2013
Famous 'Failures'

How did these famous people move forward from set-backs and struggles?  I believe they used one of the best motivation tips ever, it's a Mantra that helps me ALL the time, "I can't get it wrong, because I'm never done."

Read more about the Mantra, "I can't get it wrong, because I'm never done." and how it can help you recover from setbacks,  here.
---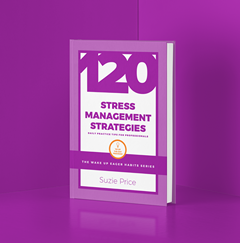 120 Stress Management Strategies and
Daily Tips for Developing This Area.
Click Here.
---
New Inspirational Message Added: April 16, 2013
To Everyone In Boston, America, Everywhere - An Inspiring and Empowering (and Now Viral) Facebook Post

This Post was written by Patton Oswalt, a 44-year-old stand-up comedian and California-based actor just hours after the Boston Marathon Bombing on April 15, 2013.   His words are uplifting, empowering and an enlightened, in the zone, reminder of the big picture, who we REALLY are and how we will not only endure, but thrive, no matter what.  Read it now.  It if you can read out loud, even better: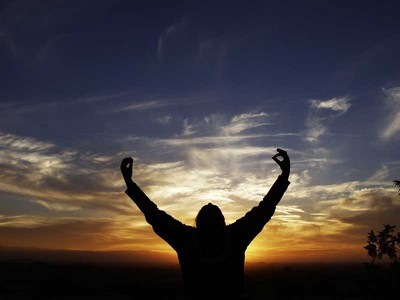 Boston. (*x?@#!) horrible.

I remember, when 9/11 went down, my reaction was, "Well, I've had it with humanity."

But I was wrong. I don't know what's going to be revealed to be behind all of this mayhem. One human insect or a poisonous mass of broken sociopaths.

But here's what I DO know. If it's one person or a HUNDRED people, that number is not even a fraction of a fraction of a fraction of a percent of the population on this planet. You watch the videos of the carnage and there are people running TOWARDS the destruction to help out. (Thanks FAKE Gallery founder and owner Paul Kozlowski for pointing this out to me). This is a giant planet and we're lucky to live on it but there are prices and penalties incurred for the daily miracle of existence. One of them is, every once in awhile, the wiring of a tiny sliver of the species gets snarled and they're pointed towards darkness.

But the vast majority stands against that darkness and, like white blood cells attacking a virus, they dilute and weaken and eventually wash away the evil doers and, more importantly, the damage they wreak. This is beyond religion or creed or nation. We would not be here if humanity were inherently evil. We'd have eaten ourselves alive long ago.

So when you spot violence, or bigotry, or intolerance or fear or just garden-variety misogyny, hatred or ignorance, just look it in the eye and think, "The good outnumber you, and we always will."
---
Thank you Oswalt Patton for being so aligned and clear that you were able to share such a truthful and empowering message to so many frightened people. The last statement is perfect and empowering: 
"So when you spot violence, or bigotry, or intolerance or fear or just garden-variety misogyny, hatred or ignorance, just look it in the eye and think, "The good outnumber you, and we always will."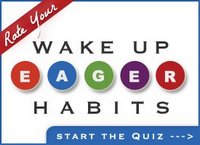 New Video Added: March 25, 2013
For All Leaders: Don't Give Up Your Team Needs You...
In this inspiring video clip from the movie Facing the Giants a Coach helps a player overcome his mental and emotional blocks to succeeding as a leader by tricking him into doing more than he thought possible.  The most inspiring part happens at about 4 minutes into the video:
Wisdom from the Coach for all Leaders everywhere:
"You are the most influential player on this team.  If you walk around defeated,
so will they.  Don't tell me you can't give me more than I've been seeing."
"You have the gift of & ability of leadership, don't waste it. 
People are counting on you…"
"It is not too hard you keep going. Give me your best. Don't quit on me."
New Video Added: December 3, 2012
Seeing the 1% Exponential Growth Principle in Action:
An Amazing & Beautiful Transformation

Arthur Boorman was a disabled veteran of the Gulf War for 15 years, and was told by his doctors that he would never be able to walk on his own, ever again. He stumbled upon an article about doing Yoga and decided to give it a try.

Mr Boorman exemplifies the power of the The 1% A Day Exponential Growth Principle, which is: Taking Action every day leads to exponential (not linear) growth. You can strengthen ANY Area of your life, by leaps and bounds, by focusing on that Area for less than 15 minutes a day (1%). And, in 70 days, you'll be twice as good.
Watch this beautiful transformation now:

Would you like to make improvements using the 1% Exponential Growth Principle (small improvements every day)? Read more about 1% incremental improvements AND find out about our Daily Email Tips Program in this Post: One of the Best Stress Management Strategies...


LET'S TALK:
Contact us to schedule a Complimentary Consulting Call
or to ask questions about any of our Hiring,
Coaching, Training and Assessment services.