Improve Your Role Confidence & Swagger and Win at Work Like Baseball's 2011 Rookie of the Year:

How confident are you in your job? Are you calm, self-assured and focused? When the pressure's on - do you KNOW that you will succeed and do great work? On a scale 1 to 10, with 10 being 'perfect' - how would you rate yourself at this moment?
If you scored less than a '10' right now, or you know someone else who's 'lost their swagger', do you know the best way to quickly improve?
First, know that not having a perfect role 'confidence and swagger score' is normal! If you're consistently learning, evolving and growing, and opening yourself to personal and professional expansion, you're going to have dips in confidence.

Next, recall that there are so many benefits to having high role 'confidence and swagger'. It helps you perform at your best and makes you more resilient. Also, you're better at managing your time and priorities when it's high. It's KEY to creating wake up days where you're full of energy and motivation. (On the flip side - ongoing low role confidence leads to high stress, scattered thinking and dread-filled days.)

It's important to:
Take note, regularly, of where you are confidence-wise (high or low)
Remember that it's normal for your role confidence to fluctuate
Know that you can take action to smooth out your highs and lows 

What High Role Awareness Looks Like & Why It Matters...
The Game of Business is Different from Baseball,  But There Are Many Similarities...
While I assume you're not you are not in the game of baseball, you are in the "game" of business.  You have a different playing field, but similar challenges:
You have competitors you want to win against.
You want your clients to be your fans.
You want to bring your "A" game into every meeting, proposal and interaction.
If you focus on how to improve confidence and swagger at work and you become someone who's like Kimbrel, you rate high in each of the following indicator, you're:
How Do You Improve Confidence and Swagger at Work?  The First two Steps...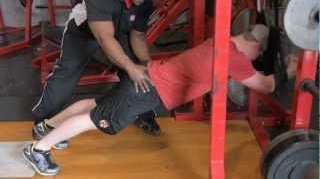 I think everyone would like to feel confident about their work, and to have kind of swagger Kimbrel had that night. Building high role confidence takes good old fashion awareness, focus, practice and dedication. 

Here are two steps to consider as you focus on keeping your role confidence high - to get you started:

STEP #1:

The first 'how to improve your role confidence and swagger' step:

ASSESS WHERE YOU ARE

What is your current level of role awareness and job engagement, today, right now? How much confidence and swagger do you really feel? Not the fake bravado and false energy of bragging, but an

innate sense of YOU knowing and em

bracing your place in your world of work as someone who is valuable, good, capable and who BELONGS where you are.

Rate yourself on a scale of 1 (not true at all) to 5 (totally true) around these statements:
"I love my work."

"I love who I am in my work."

"I like my work it does me good."

"I am fully present in my work. I do good work."
Just being aware of how important it is to feel good about yourself in your work, is a really good start toward assessing your current status. (Note: We can help you measure levels of role confidence in candidates, for yourself and for others on your team with the TriMetrix Assessment.)

Remember that your current level of role confidence and swagger matters to your success and happiness!  Take action today... 

What's Your Building Confidence and Swagger Success Secret OR Struggle?
What Other WUE Readers Have Shared:
Click below to see contributions from other visitors to this page...

Improve Confidence and Swagger Tips: Plan, Be Responsible and Renew Daily

My 'swagger' success secret: I find I feel more confident when I'm prepared. I try to plan each day, the night before. Cleaning up my desk and …
LET'S TALK:
Contact us to schedule a Complimentary Consulting Call
or to ask questions about any of our Hiring,
Coaching, Training and Assessment services.

Leave This How to Improve Confidence Page, Go To Executive Presence Articles