Hiring The Best: Is It Luck, Intuition OR Something Else?

I wonder if NASCAR Car Owner Rick Hendricks knew he was hiring the best when he decided to hire unknown and unproven race car driver Jimmie Johnson in 2001. 
Between 2002 and 2017, Johnson recorded seven championships, 83 career race wins, 222 top fives,  341 top tens and 35 pole positions - making him one of the greatest NASCAR racers of all time.
When Hendricks hired him, Johnson had a solid background in racing, but so do hundreds of thousands of others who want the job of Professional Race Car Driver. How did Hendricks know to take a chance on this young unknown?  Was it luck, intuition OR something else? 

How Do You Know Who's Going to Be The Best?
Like NASCAR Car Owner Rick Hendricks you have many candidates with solid experience vying for your positions. Many look good on paper and sound good in the interview.  
How can you know which candidate will be your next 'Champion'?  What's the secret for hiring the best?  
Looking at why people 'crash and burn' on the job sheds insight on where you need to focus.  Research tells us that there's one key cause for failure on the job: MIS-MATCH between the personal skills needed in the job for success and the new hire's capability:
"69% of all new hires lose their jobs due to a lack of personal skills." Georgia Commissioner of Labor, Mark Butler
"Personal skills are the multiplier of performance." Bill Brooks, The New Science of Selling and Persuasion

Too often leaders hire for background and end up firing for "attitude".  (This is one of the biggest interview mistakes hiring managers make.)    One study followed 100,000 people who were let go within eighteen months of being hired, and only 10% were fired due to lack of experience!  The rest (90%) were let go due to lack of personal skills needed on the job! 
Personal skills are a unique combination of
personal attributes, acumen and competency.
THINK about the people on your team who are low performers and why they're not performing well.
Would any of these reasons fit your situation? If so,  ALL are examples of behaviors that demonstrate a lack of Personal Skill needed on the job for success.
"He's got a bad attitude."
"She doesn't follow up; she blames others."

"He doesn't get along with people."
"He's disorganized & misses deadlines."


"She doesn't follow directions."
"He can't handle the stress."
Make Sure Your New Hire Has Mastered the Top Seven Personal Skills Needed for Success on the Job
Hiring the best requires that you focus MORE on intangible skills (personal skills) and LESS on background and experience. (Background and experience matters, but NOT to the exclusion of personal skills.)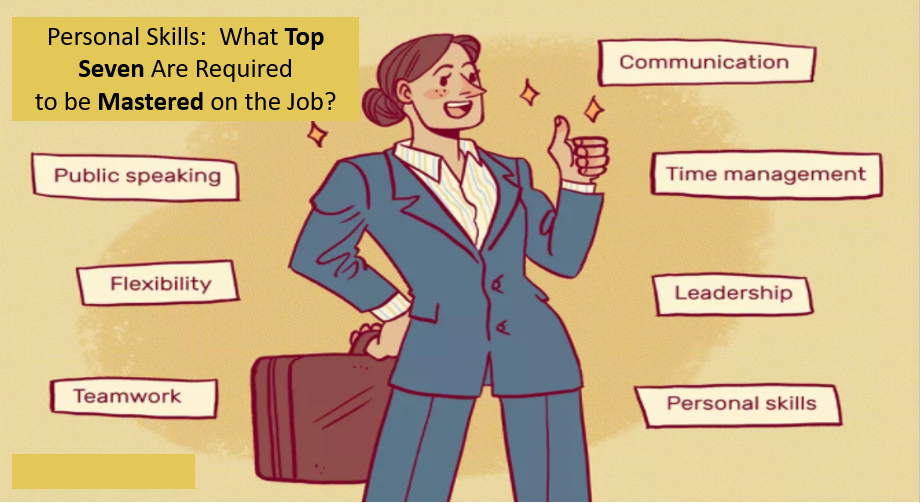 I know this argument makes sense, yet because experience is much more objective and factual AND we're not sure HOW to focus on personal skills, many interviewers continue to OVER FOCUS on a candidate's background and experience.
In our hiring workshop,  book and  hiring assessment process we teach interviewers how to determine personal skills needed for the job and how to reveal a candidate's level of mastery.   
In short, you must:
1) Determine the top seven personal skills (see a sample list, here) that are most important for success in that job.  (Think: where do we need mastery? Use this Litmus Test: If this skill is not strong, will this person fail?)
2) And, next begin LOOKING for those specific personal skills in your candidates.  You can look for personal skills by using competency, behavioral-based interview questions and by assessing a candidate's personal skills with an assessment. 
Sample Top Seven Personal Skills for Supervisor, Technical Sales and Race Car Driver!
Use these sample personal skills lists to help you think about your open position.  As you are selecting the top personal skills, continually think about what success is in the job.  Make your list of specific to your company and this position, at this time. Use these as a guide to get you started:
Supervisor

 1)    Relationship Skills
 2)    Team Player
 3)    Personal Accountability
 4)    Time Management
 5)    Action Oriented
 6)    Adaptable to Change
 7)    Training Others

    Tech.Sales Consultant

1)    Focused on Results
2)    Initiative
3)    Customer Focus
4)    Learning and Development
5)    Perceptive Networking
6)    Personal Accountability
7)    Time Management


     Race Car Champ
1)    Action Oriented
2)    Initiative
3)    Personal Accountability
4)    Adaptable to Change
5)    Focused on Results
6)    Motivating Others
7)    Time Management
You may notice that there two personal skills: Personal Accountability and Time Management in each position. Over 90% of all positions require these two skills for success.   As you create your list of top seven  for your open position – I suggest you include these two.
BOTTOMLINE SUMMARY:  Focus on Personal Skills When Hiring - In Two Steps:
1)    Pick the top seven personal skills needed for success in the job
2)    Ask competency, behavioral-based interview questions – press for specifics
Hiring the Best - Luck, Intuition or Something Else?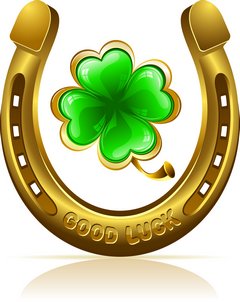 There's ALWAYS a risk with hiring an 'unknown'.
You do not want to take a chance by relying on luck or intuition – no matter how lucky and intuitive you are!  

NASCAR Champion Jimmy Johnson is a skilled race car driver, no doubt.  He is also demonstrates key personal skills, like: focused on results, personal accountability, initiative and more – they are part of what has made him one of the best in the world.

One of the secrets for hiring the best is to focus on intangibles (personal skills).
Put more focus here and you'll find YOURnext Champion, and maybe a WHOLE TEAM of Champions! 
Now THAT"S what we want...

Our patented Three Step Superior Performance Assessment Process is a simple, yet scientific hiring assessment process that helps you get:
#1: Focused, Productive & Truth-Revealing Candidate interviews.

#2: Superior Performers Who Excel in the Job and Stay With You.

#3: Powerful & Productive On-boarding of New Hires.
Find out more here.

26 Personal Skills for Hiring the Best:
1.    Action Oriented - Performs work with energy and drive; takes quick, decisive action when an opportunity presents itself.
2.    Adaptable to Change – The ability and desire to manage and respond to constant change, and is a positive advocate and facilitator for change.
3.    Conflict Resolution – Successfully mediates conflict between individuals and groups; can hammer out tough agreements and settle disputes equitably; can find common ground and obtain cooperation with minimum noise.
4.    Creating Processes – Is capable of designing and following practices, processes, and procedures necessary to get things done.
5.    Customer Focus – A commitment to meeting the expectations and requirements of internal and external stakeholders and values the importance of providing high-quality customer service.      
6.    Directing Others - Establishes clear directions; sets goals and assigns responsibilities that bring out the best work from people; establishes a good work plan, and distributes the workload appropriately.               
7.    Focused on Results - Pursues goals with energy, drive, and a need to finish; does not give up, even in the face of resistance or setbacks; steadfastly pushes self and others for results.
8.    Initiative – Initiates tasks without detailed instructions; makes constructive suggestions; prepares for problems or opportunities in advance; undertakes additional responsibilities with minimal supervision.



9.    Learning and Development - Is personally committed to and takes action toward learning and implementing new ideas, methods and technologies. Recognizes the need to change personal, professional, interpersonal, and managerial behavior and actively seeks feedback.


10.   Learning on the Fly - Learns quickly when facing new problems; experiments and will try anything to find solutions; enjoys the challenge of unfamiliar tasks.
11.    Listening - Practices attentive and active listening; has the patience to hear people out; can accurately restate the opinions of others even when he or she disagrees.
12.    Managing Vision and Purpose  - Ability to communicate a compelling and inspiring vision or sense of core purpose; can inspire and motivate entire units or organizations.
13.    Motivating Others - Creates a climate in which people want to do their best; can assess each person's strengths and use them to get the best out of him or her; promotes confidence and optimistic attitudes; is someone people like working for and with.
14.    Organizing – The ability to arrange materials, information or files in a useful and practical manner.
15.    Perceptive Networking - Knowledgeable about how organizations work; gets things done through formal and informal channels; effectively maneuvers through complex political situations.
16.    ***Personal Accountability - The capacity to take responsibility for one's own actions, conduct, obligations and decisions without excuses.
17.    Planning - The capacity to determine how long it will take to complete a project and to then efficiently break it down further into specific work time frames and priorities.




18.    Presentation Skills - Is effective in a variety of formal and informal presentation settings; is cognizant of audience response and is able to adapt content and style accordingly.
19.    Relationship Skills - Communicates effectively and establishes trust with people at all levels and with different personality styles; exudes charm that puts others at ease and disarms hostility.
20.    Team Player – Is an effective collaborator and helps build morale and cohesiveness within the team; works harmoniously with others to get a job done.
21.    Technical Learning - Quickly learns and integrates new technical skills and knowledge; seeks out avenues to enhance technical knowledge.
22.    Timely Decision Making - Makes decisions in a timely manner, sometimes with incomplete information and under tight deadlines and pressure; thinks well on his or her feet.
23.    ***Time Management - Uses his or her time effectively and efficiently; concentrates his or her efforts on the most important priorities; adeptly handles several tasks at once.
24.    Training Others - Committed to workplace learning by helping others expand and grow their potential and expertise.
25.    Understanding & Helping Others – The ability to appreciate and understand others needs interests and feelings. Demonstrates genuine care and concern by being available to help or listen.
26.    Written Communication - Is able to write clearly and succinctly in a variety of communication settings and styles; can get messages across that instigate appropriate actions.
LET'S TALK:
Contact us to schedule a Complimentary Consulting Call
or to ask questions about any of our Hiring,
Coaching, Training and Assessment services.