Hiring Manager Interview Questions and Tips on How to Conduct an Interview...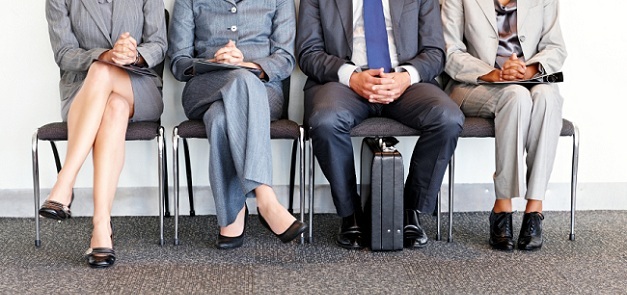 To hire superior performers you need:
The right management interview questions 
To know how to conduct an interview
A strong hiring process to follow
Use the hiring manager interview resources on this page to dramatically improve the questions you ask candidates and your effectiveness in the interview process.  Use these resources to hire good employees, reduce the risk inherent in the hiring process and create the high performing team - you've always wanted! 
Do you make the top thirteen
mistakes most hiring managers make?  
Get 70 Best Practices for Hiring Superior Performers:  Includes: 70 Optional Email Tips for Reinforcement: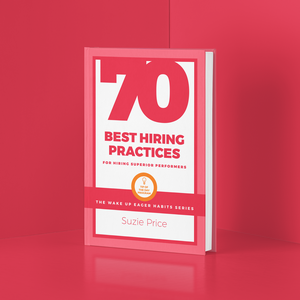 Book & Daily Email Tips Program:How to Hire Superior Performers: 70 Best Practices, Strategies and Tips for Interviewers.  It takes TIME and EFFORT to develop strong sales and the right management interview questions, great skills and best practices.  And, I know that TIME and EFFORT can be in short supply for busy, time-pressed professionals like yourself. That's why I am thrilled to make these Hiring Best Practices Tips available to you to help you master the WUE Evaluate job Fit Habit!  Get all the best management interview question, 12 downloadable worksheets and more to help you hire right every time!
Don't Make the Mistakes So Many Make!  Use These Important Hiring Manager Interview Questions and Tips Immediately:

VIDEO Article:

The Three Biggest Interview Mistakes Leaders Make

I share the three biggest interview mistakes leaders make when hiring, and provide suggestions for improvement in this 4 minute video. They are easy to identify and pretty easy to correct.
More Free Management Interview Questions Tips:

Matching DISC Communication Styles to The Job


DISC Style is ONLY ONE area to consider when hiring. I REALLY DO NOT want you to over-use the free interview tips in this Article, but Style Match between your Candidate IS something you want to consider. Think about your Job Opening. Review these 'DISC on the Job Style Descriptors, and look for Candidates that have a similar Style.
Management Interview Questions Resource Article:

Three Steps to the Best Interview Questions & Predicting the Future

The best interview questions would be the ones that, like a fortune teller, could help you predict a candidate's future work performance. You could find a good fortune teller and add her to the interview team. But, there IS a better way to predict the future...
One of the Biggest Mistakes is to in NOT Having a Strong Hiring Process - Use These Articles to Get Your Process in Place:

Hiring Process Wisdom:

Use the Right Map - So You Don't Get Lost


Who knew I would find hiring process insight on a sunny fall weekend morning in the North Georgia Mountains, but I did.  We almost went off the mountain.  See our mistakes and how they relate to hiring.

Job Fit Article: Motivating Employees Is Impossible IF This Is Missing... Programs for motivating employees, like employee development, opinion surveys, goal setting and team retreats, don't work if this very BIG and important "thing" is missing. IN this article I explain what JOB FIT is, and review the four essential areas of it.
 Hiring Manger and Employer 
Interviewer Resources: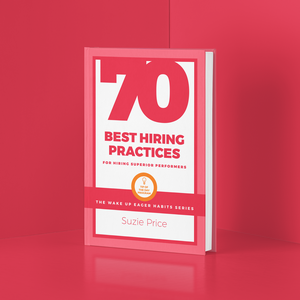 LET'S TALK:
Contact us to schedule a Complimentary Consulting Call
or to ask questions about any of our Hiring,
Coaching, Training and Assessment services.