AMERICAN PICKERS: High Role Awareness and Job Engagement in Action -
What it Means and How to Hire For It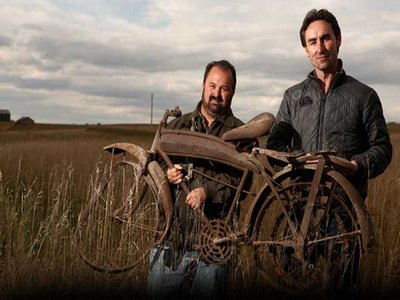 Mike and Frank demonstrate  high job engagement and role awareness.  They are  the main characters in the popular History Channel Reality TV Show, American Pickers, where they share their adventures as they roam around the country looking for jewels in junk.
When I watch the show I see more than 'dumpster diving' --- I see a living breathing example of an important internal dimension/skill that leads to high performance – a trait found in ALL high performers: High Role Awareness and Job Engagement.
When a person has high Role Awareness and Job Engagement they are internally energized and 'in harmony' with their work.  They are proud of what they do, they positively identify with it, and are eager and engaged.
Seeing High Job Engagement and Role Awareness In Action...

Watch this two minute video of "Pickers" Mike and Frank as they talk about their work. Notice how they identify with their work, are proud of it and even have their own terminology and philosophy about it.
 Hiring Manger and Employer 
Interviewer Resources: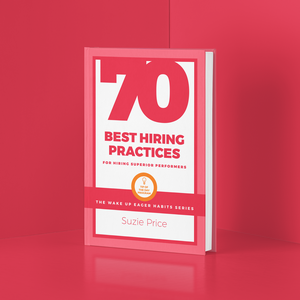 Traits of Someone with High Role Awareness and Job Engagement:
Someone who has mastered skills associated with Role Awareness and Job Engagement:
Is proud of their work and serious about it, and because they are in alignment with their work they have fun and feel good when they do it.
Is resilient and bounces back quickly from stress and setbacks.
Is a good manager of their time and resources, and is a self-starter.
Is knowledgeable about, and comfortable with, their work role and duties.
Is confident enough in his or her role to take decisive action in uncertain situations.
Is secure enough to ask for clarification of roles and responsibilities if they are unclear.
Is attentive to both stated and unstated demands and expectations placed upon him or her.
Is confident that he or she can meet expectations with a clearly defined path toward success.

Aren't these attributes what you'd like to see from everyone on your team?
Be an Interview 'Picker'...

Be an interview picker with nine interview questions for discerning  whether a candidate has high role awareness and job engagement.
These attributes can be  developed in yourself in others, and other articles I will share tips for development. But the ideal would be to hire people who already high in these areas.
I ALWAYS look for and measure these attributes in the Job Fit Candidate Assessments I conduct for clients. I want you to look for high role awareness and job engagement when you are interviewing and hiring by using use these nine interview questions.
Also,consider talking with me about how you can use our Superior Performance Assessment Process to measure this attribute, plus 30+ other important high performance attributes.
Ask your candidates all of the questions, below.  Press for specifics. Listen aggressively for multiple examples and depth of answers. That's because, if a person is strong in an area they will be able to provide clear and rich answers and examples.
1. Share with me a time you have faced a great deal of personal criticism from others. How did you handle it? Did you modify or change your position in the face of this criticism?
2. Tell me about a specific setback you faced at work. How long did it take you to get past it? What did you do to recover?
3. Have you ever faced a day in which you just couldn't get everything done that you had planned? How did you handle it?
4. We have all had times where it was necessary to balance work and personal or family time. Give me an example of a time when you had too many things to do in both areas of your life and describe how you went about prioritizing your time.
5. Give me an example of a time when you went and made something happen without much outside prodding.
6. How would you approach a new task that you've been assigned without being given much direction?
7. As part of our reference checking, we will contact your former manager at some point. What will he/she tell us about your capacity as a self-starter? What example do you think your former manager will use to illustrate his/her point?
8. Share with me 5 goals you have previously set for yourself in your career. How many have you accomplished? What have been the reasons for your successful completion of them? How about those you have not completed?
9. Is there one thing in your life that you have accomplished that gives you the most satisfaction? What is it? How tough was it to accomplish?
Superior Performers have high role awareness and are committed to their work.  Start "picking" stars who already have it when you are interviews, and you are on your way to a highly productive and engaged workforce!

Our patented Three Step Superior Performance Assessment Process is a simple, yet scientific hiring assessment process that helps you get:
#1: Focused, Productive & Truth-Revealing Candidate interviews.

#2: Superior Performers Who Excel in the Job and Stay With You.

#3: Powerful & Productive On-boarding of New Hires.
Find out more here.

LET'S TALK:
Contact us to schedule a Complimentary Consulting Call
or to ask questions about any of our Hiring,
Coaching, Training and Assessment services.

Leave This Job Engagement Page, Check Out My How to Hire Right Daily Tips