How I Turned My Cranky Christmas  Mood Around for More Peace, Love & Happiness
Ramona asked me, "You seem like you're full of peace, love & happiness every time I see you? Don't you ever just feel tired and cranky? Don't you ever just wake up on the wrong side of the bed?" 
My reply: "Definitely! Now, I do I TRY to focus on creating good-feeling days, but, I have my cranky days too.  In fact, let me tell you about one Christmas I'd like to forget..."
Can We Have a Do-Over? A Christmas I'd Like to Forget...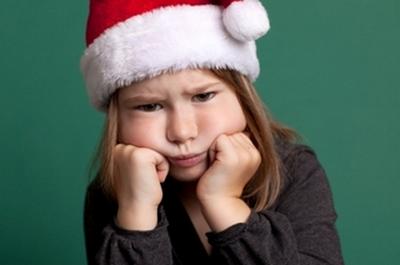 My finger throbbed like someone was beating it with stick. My teeth chattered - like one of those wind-up false teeth toys. I raced into the house to escape the cut-you-to-the-bone 20 below wind chill.
I didn't even take off my coat as I walked straight to the bar.
My brother-in-law Tom was there with a knowing look. He handed me a glass of wine and we exchanged our annual banter.  "How's going it Tom?"  In his usual glib and funny way Tom shared, "Oh I'm just doing what I'm told to do Suzie."  I toasted Tom and boisterously announced our arrival,  "Merry Christmas Everybody! Peace, love & happiness to all!"
It was Christmas Day 2005 and we were at my sister-in-law's house in Carmel, Indiana.   I was not in the Christmas spirit, in fact - I was very cranky!

"He who has not Christmas in his heart
will never find it under a tree."
Roy L. Smith
Ouch!!
I'd slammed my finger in the car door that morning at Jeff's parent's house. The pain in my finger matched my mood perfectly!  Internally I felt bruised and empty. Externally I felt tired and banged up. 
I proceeded to drink too much wine and eat too much food. I never got around to feeling much better that day.
I didn't feel ANYTHING remotely close to peace, love & happiness! Thank goodness Jeff's family has known me since 1993, and they love me, or I'm sure they'd never invite me back!  Back home I nursed my finger and the cold I'd caught.
How did I get here? Where along the ay had I "lost" my 'I want to feel peace, love & happiness' wake up eager direction? How had I ended up so cranky at Christmas?
My 'They Need Me' Decisions That Led to A Cranky Christmas!
Weeks later I was back home.  Rested and physically feel better,  I soon made my way back to  a  more 'sunny, peace, love & happiness' feeling-place. I realized that the decisions I'd made leading up to our Indiana Christmas trip that year had contributed to my cranky holiday mood.

I'd booked a training class in Pittsburgh in mid-December. I hate the cold and didn't want to do it, but THEY NEEDED ME

then, so I agreed to their schedule.

I took on an additional assessment business. It was last minute, rushed and I didn't have the time, but THEY NEEDED ME

and my help.

I felt guilty because we weren't going to S.C. at Christmas (where my folks live), so we squeezed in a trip over there. THEY NEEDED ME

and to see us.



I'd agreed to a dinner party with retired family friends.

They depend on us and wanted to see us for the holidays. 

THEY NEEDED US

to visit.



We went to three different Christmas parties.

They expected us to be there, and we felt obligated to go

. THEY NEEDED US

to be there.



I could add more to my, 'How I Lost my Peace, Love & Happiness Self and Created a Cranky Christmas Mood in 2005' list, but I think you probably get the point.
"There is no ideal Christmas; only the one Christmas
you decide to make as a reflection of your
values, desires, affections, traditions."
Bill McKibben
Bottom Line: I'd stopped taking stock of what was best for me and my life as I tried to please, soothe, help and serve everyone else. And, in my desire to be all things to everyone  - I ended up not being emotionally or energetically available to anyone! All that 'yes'ing' led to a burned out I-have-nothing-left-to-give feeling. All of which led to a perfect collision for a throbbing finger from a slammed car door, a cold, too much wine, fattening food and lots of sulking!!
Y.E.S. - Three Positive Attitude Tips for More Peace, Love & Happiness

I'm happy to report that I've not had another cranky 'I hate Christmas' since. I even like Christmas again!  Here are three simple, but not easy, tips that help me create more peace, love & happiness in my life. I find that they work well at work and home.   Remember these three actions with the acronym: Y.E.S.

Y-Say yes to, embrace, acknowledge, express, and write about how you feel.    Don't pitch a tent and stay there, but be honest with yourself. Your honesty will help you move out of your 'mood' - making it easier to make decisions about what you choose to do.

Any time you're eating, drinking, or doing anything too much, the origins of your actions can almost always be found in unacknowledged and unexpressed feelings.  I was exhausted and overwhelmed which I didn't acknowledge. I just kept slapping on my happy face - offering false, but positive, thoughts and words.

If I had acknowledged how I felt, if I'd been more honest with myself, I could have made new decisions along the way before I landed in the cranky Christmas ditch.    Acknowledging the truth, saying YES to how you feel, makes you better able to start anew.



YES MANTRA: "I am where I am, and where I am is good. Knowing where I am, at this moment, helps me get to where I want to go."
E-Empower Yourself. Decide to Be Deliberate About What You Say Yes To...  The only person you can control is yourself. When you decide that you're in charge of what you say yes to, and how you spend your time, it's easier to begin making more decisions that bring peace, love & happiness into your life.



YES MANTRA: "I am responsible for how my day-to-day life feels. That means I must make more deliberate decisions about how to use my time."
S- Be Selfish. Remember Doing What Feels Good IS Love. If you unconsciously say yes to things just to please others, while ignoring what pleases you, you'll eventually feel empty, tired, and cranky. Which often leads to eating and drinking too much.

If you're selfish enough to tune into what YOU NEED - to feel and live with peace, love & happiness, then you'll be walking around FULL of love and life.  And when you feel that way, you have MORE to give others, not less.  You must decide that feeling good and happy is worth something. 



YES MANTRA: "The best gift I can give others is my peace, love & happiness.  I can't give it if I don't have it."
BECOME A WAKE UP EAGER LEADER: Interested in using knowing your strengths, knowing how manage blind spots  and discover an awareness for other high performers, all while creating integration in your teams?  Learn more about our Wake Up Eager Leader Coaching Program, Here.
"Christmas, children, is not a date. It is a state of mind."
Mary Ellen Chase
---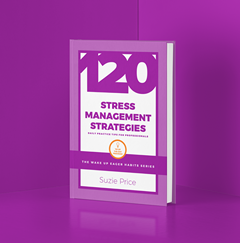 120 Stress Management Strategies and
Daily Tips for Developing This Area.
Click Here.
---
Your Cranky Christmas Stories, Comments, Insights and Tips...
Am I the only one who's lost their joy at Christmas? Have you struggled in this area too? What kinds of things do you do to keep joy in your life during the holidays? Have you discovered what works and what doesn't?
What do you think about being more selfish? Do you agree or disagree with my formula? Do you have any tips that would benefit others who are suffering stress over the holidays?
See What Other Wake Up Eager Visitors Shared...

Have a Comment, Questions
or Tips to Share?

Do you have thoughts about this topic? Share it!
What Other Wake Up Eager Community Members Have Shared...
Click below to see contributions from other visitors to this page...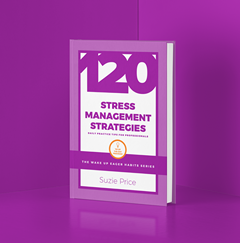 Get 120 Re-Calibrate Daily 1% Action Tips:
120 Stress Management Strategies and Daily Tips  for Professionals will help you strengthen the personal-side of your professional life! 
Use these <1% a day, Daily Action Tips to Re-Calibrate, Re-Align and Re-Center.  Find out more here.
LET'S TALK:
Contact us to schedule a Complimentary Consulting Call
or to ask questions about any of our Hiring,
Coaching, Training and Assessment services.

Find More Peace Love Happiness Energy and Joy with my book
and optional email tips program:  120 Stress Management
Strategies and Daily Tips for Professionals