More Motivation in the Workplace:

Tips for Using Your Workplace Motivators Results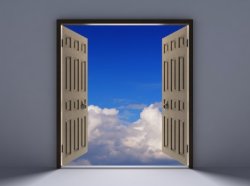 Get more motivation in the workplace by better understanding how to use your Workplace Motivators Results from your Talent Insights Assessment.
Contact us for a complimentary coaching call.

Use these motivation in the workplace and at home factoids and tips about the six different motivators to help yourself:
Allow yourself to tune into your own preferences, and energy needs, more.

Create more energizing days by doing more of what interests you.
Create a stronger sense of clarity around your life purpose.
Remember: Your top two motivators are your top interests, strengths, preferences, where you thrive, and what energizes and your keys to more motivation in the workplace.
Also keep in mind how far above or below the population mean. If you're far above population mean, that area is crucial to your energy and life satisfaction. If you scored a motivator as #6 - it is a low interest and not a preference.  If you scored far below in an area, that area may not make sense to you, in fact it might even annoy you. (Of course, with understanding you can be better able to manage your annoyance!)
More Workplace Motivator Tips

This download-able Directory includes the eleven different pages and resources shared above.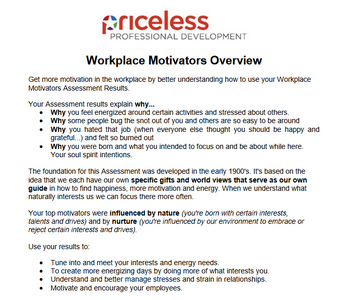 Download the 13 page PDF of each of these More Workplace Motivators Tips, here.Downloading and printing this material will make ongoing reference and reminders @ what motivates you, easier to reference and remember.
Contact us for a complimentary coaching call.

Contact Us To Schedule a Complimentary Consulting Call or to Ask Questions