More Motivation in the Workplace: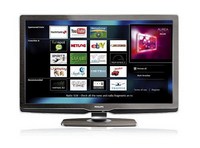 Favorite T.V. Shows
Get more motivation in the workplace by better understanding how to use your quiz for self esteem, - Workplace Motivators Assessment results.
Favorite T.V. Shows for Each Motivator
Theoretical/
Knowledge:
"The Learner's 
Soul"
Passion for
Knowledge

Utilitarian/
Economic:
"The Business 
Person's Soul"
Passion for Business & Making Money

Individualistic/
Political:
"The Power 
Player's Soul"
Passion for Leading, 
Being in Front

Mystery Shows like C.S.I.
The Discovery Channel
National Geographic
Jeopardy and Smarter Than a 5th Grader

CWall Street Week
The Price is Right
The Apprentice (w/ Doanld Trump)
Larry Kudlow & Co. Washington to Wall Street

Survivor
American Idol
Professional Sports
Shark Tank: TV Show for Entreprenuers
Social/
Altruistic: 
"The Helping 
Others Soul"
Passion for Service
& Helping Others

Traditional/
Regulatory: 
"The Process 
and Order Soul" 
Passion for Enforcing 'the Rules'

Aesthetic: 
"The Balanced and Sensitive Soul" 
Passion for Creativity
& Beauty

Friends
Oprah
Dr. Phil
Jerry Lewis Telethon for MDA (or any telethon on t.v.)

Ollie North War Stories
AMC Great Westerns
Cops TV Show
Evangelists and preachers

PBS-Great Performances
Fit TV
Travel Shows
Emeril Live
Get PDF Copy of These Self Motivation Tips
Motivation in the Workplace Factoids and Tips Directory
I add new motivation in the workplace materials often. To be notified of updates, click on the bright green RSS feed, up and to your left.
You can also be notified when new material is added through my online eNewsletter.
Join the Wake Up Eager Community List, Here:


We value our connection with our subscribers.
We never share your information with anyone.
We also make unsubscribing easy and immediate.


LET'S TALK:
Contact us to schedule a Complimentary Consulting Call
or to ask questions about any of our Hiring,
Coaching, Training and Assessment services.