More Motivation in the Workplace: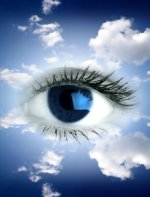 Focus and Tendencies
Get more motivation in the workplace by better understanding how to use your Workplace Motivators Assessment results.
Reminder: All motivators are considered equally valuable - one is not inherently better than another. (Though, usually, if it's our top motivator we tend to think it is the "right way" to do things and "the best" way to focus.)
The quiz for self esteem - Workplace Motivator assessment measures what energizes us; our soul spirit intentions. We did not all intend to be Mother Teresa or Ghandi - but we did all intend to bring our creations to the world.
And the key to your creation, the value, strength, energy and inspiration you planned to bring to the world lies in your top two motivators.
So, I encourage you, drop your judgment of what's 'right.' Take a look at each of your top areas and remember the value and love we bring to each interaction is defined by each person. We can be self or objective-focused in, for example, our studies (like Albert Einstein) and bring great value to the world.
Use this information to guide yourself to more motivation in the workplace and more empowered, high energy, add-value-to-the-world-in-my-own-special-way wake up eager days!
How Each Motivator Will Focus
Theoretical/
Knowledge: 
"The Learner's 
Soul" 
Passion for
Knowledge

Utilitarian/
Economic: 
"The Business 
Person's Soul"
Passion for Business & Making Money

Individualistic/
Political: 
"The Power 
Player's Soul" 
Passion for Leading, 
Being in Front

Self Focus
Will thrive if you can: research, learn, spend time in mental enrichment activites
Will use objective reasoning
Wants: higher education, certification

Self Focus
Will thrive if you can: be efficient, make $$$, make the rules and decisions
Will do something and expect a return (also a sales person characteristic)
Wants: financial reward, capitalism, results

Self Focus
Will thrive if you can be independent and think outside the box
Will be a great connector of people and likes networking
Wants to advance and control own destiny
Social/
Altruistic: 
"The Helping 
Others Soul"
Passion for Service & Helping Others

Traditional/
Regulatory:
"The Process 
and Order Soul" 
Passion for Enforcing 'the Rules'

Aesthetic: 
"The Balanced and Sensitive Soul" 
Passion for Creativity
& Beauty

Others' Focus
Will thrive if you can give, coach, teach, serve and help others.
Will be a great listener and people will share easily
Wants to give and expects nothing in return

Systems' Focus
Will thrive if you can enforce conformity for the 'higher good'
Will fight to preserve your beliefs
Will want rituals, rules and practices in place

Others' or Self Focus
Will thrive if allowed creative expression
Will be subjective and feelings focused
Wants personal development and ability to express feelings
Get PDF Copy of These Self Motivation Tips
Motivation in the Workplace Factoids and Tips Directory
I add new motivation in the workplace materials often. To be notified of updates, click on the bright green RSS feed, up and to your left.
You can also be notified when new motivation in the workplace material is added through my online eNewsletter.
Join the Wake Up Eager Community List, Here:


We value our connection with our subscribers. 
We never share your information with anyone.
We also make unsubscribing easy and immediate.


LET'S TALK:
Contact us to schedule a Complimentary Consulting Call
or to ask questions about any of our Hiring,
Coaching, Training and Assessment services.