More Motivation in the Workplace: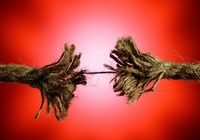 Stress Management Insights
Get more motivation in the workplace by better understanding how to use your quiz for self esteem, - Workplace Motivators Assessment results.
Use these insights about what causes stress and dissatisfaction for each of the workplace motivators to determine what you can do to better manage how you spend your time and what you focus on.
Don't judge it. What stresses you out will probably be very different from what bothers others, who have different motivators.
Don't downplay the stressor. If it's one of your high scoring motivators the stress is telling you that your are off track from what you value and intend for your life.
Just pay attention to how you feel when these stressors come up, then focus on honoring your preferences by making adjustments, as you can.
These insights will also help you build understanding and soften tension with others who are motivated differently from you.
Use these clues to make more decisions in every day for more motivation in the workplace and at home.
Stressors
Dissatisfiers for Each Motivator
Theoretical/
Knowledge:
"The Learner's 
Soul"
Passion for
Knowledge

Stressors/
Dissatisfiers:

Utilitarian/
Economic:
"The Business 
Person's Soul"
Passion for Business & Making Money

Stressors/
Dissatisfiers:

Individualistic/
Political: 
"The Power 
Player's Soul"
Passion for Leading, 
Being in Front

Stressors/
Dissatisfiers:

Inability to learn and build expert status.
Emotional subjective experiences with no rational justification
Inability to discover truth, understanding or knowing around a topic.

Wasted resources, time and material.
Investments with inadequate or no return.
Inadequate pay.

Actual or perceived diminishing/loss of power.
Inability to advance.
Lack of respect for position and chain of command.
Social/
Altruistic:
"The Helping 
Others Soul"
Passion for Service
& Helping Others

Stressors/
Dissatisfiers:

Traditional/
Regulatory:
"The Process 
and Order Soul" 
Passion for Enforcing 'the Rules'

Stressors/
Dissatisfiers:

Aesthetic: 
"The Balanced and Sensitive Soul" 
Passion for Creativity
& Beauty


Stressors/
Dissatisfiers:

Too much emphasis on bottom-line results.
Decisions and actions that are insensitive to people.
People who are hurting or in pain in any way.

Feeling as though their work is not making a difference.
Lack of directions, order, structure & others not following the system.
Opposition to their beliefs.

Chaos and disturbance around them and lack of balance and rest.
Too much objective and fact focus.
Inability to express feelings or pursue personal growth.
Get PDF Copy of These Self Motivation Tips
Motivation in the Workplace Factoids and Tips Directory
---
I add new motivation in the workplace materials often. To be notified of updates, click on the bright green RSS feed, up and to your left.
You can also be notified when new material is added through my online eNewsletter.
Join the List Here:


We value our connection with our subscribers.
We never share your information with anyone.
We also make unsubscribing easy and immediate.


LET'S TALK:
Contact us to schedule a Complimentary Consulting Call
or to ask questions about any of our Hiring,
Coaching, Training and Assessment services.