More Motivation in the Workplace: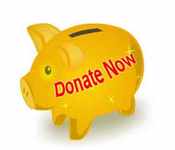 Donations That Seem "Right" to Me...
Get more motivation in the workplace by better understanding how to use your quiz for self esteem, - Workplace Motivators Assessment results.
Use these insights around the types of organizations each type of motivator will be naturally drawn to and value. As you can see, each motivator tends to value the organizations that most closely match their own soul spirit intentions.
These are not absolute but merely provided here to help you judge yourself and others less. To help us all embrace, love and appreciate our own and others' passions and interests more.
Use these little factoids and clues to make more decisions in every day about the big things and the little things so help you line up with what you naturally care about and value.
In doing this, more and more every day, you can create more motivation in the workplace and at home naturally and consistently.
Donations That Seem "Right" to Me...
Theoretical/
Knowledge:
"The Learner's 
Soul"
Passion for
Knowledge

Utilitarian/
Economic:
"The Business 
Person's Soul"
Passion for Business & Making Money

Individualistic/
Political:
"The Power 
Player's Soul"
Passion for Leading, 
Being in Front

Research
Colleges and Universities
Educational programs

United Way
Junior Achievement
American Red Cross

(Named for the donor)
Hospital wing
Colleges and schools
Social/
Altruistic:
"The Helping 
Others Soul"
Passion for Service
& Helping Others

Traditional/
Regulatory:
"The Process 
and Order Soul" 
Passion for Enforcing 'the Rules'

Aesthetic: 
"The Balanced and Sensitive
Soul" 
Passion for Creativity
& Beauty

Feed the Homeless
Humane Society
Disaster Relief

Religious ministries
Salvation Army
Veterans support

Save the Earth
Cultural Arts, museums
Greenpeace
Get PDF Copy of These Self Motivation Tips
Motivation in the Workplace Factoids and Tips Directory
I add new motivation in the workplace materials often. To be notified of updates, click on the bright green RSS feed, up and to your left.
You can also be notified when new material is added through my online eNewsletter.
Join the Wake Up Eager Community List, Here:


We value our connection with our subscribers. 
We never share your information with anyone.
We also make unsubscribing easy and immediate.


LET'S TALK:
Contact us to schedule a Complimentary Consulting Call
or to ask questions about any of our Hiring,
Coaching, Training and Assessment services.