More Motivation in the Workplace: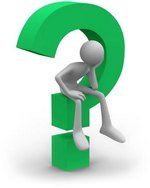 Reminders, Review and Research for the Workplace Motivators Assessment

Get more motivation in the workplace by better understanding how to use your Workplace Motivators Assessment results.  If you've 'lost' your motivation it might be because you've  stopped following the answers to these questions:
"What am I here for in this world? Why do I work for this organization?
What can this organization do to help me fulfill my meaning in the world?
How I can help this organization help me fulfill my meaning in the world?"
---Dr. Robert S. Hartman, 
Founder of the Science of Axiology
When anyone stops doing what energizes them, unintentionally, they step away from their own nature and greatest strengths and interests.  And, when we do that, and land in a career or a position that does not reward our greatest interests and motivators, it's no wonder that so many have 'lost' their motivation in the workplace.
The Workplace Motivators Assessment is a guidebook of motivation tips and insights to help employees  and leaders know and better use individual drivers.

Workplace Motivators Results: Review and Reminders
You cannot get it 'wrong'. All motivators are valuable and important because they represent a preferences. There's no pecking order or 'desirable' result.
All results are gender-neutral, culture-neutral and ethics-neutral. (This report does not measure good versus bad).
Your results explain WHY you do what you do
Workplace motivator results are not easily known by others because they come from your heart and inner feelings.
Your top motivation in the workplace and home areas were born into you and have been shaped by your world...
...and they shape your view of the world (consciously or subconsciously.) Every decision, reaction and course of action arises out of your top two.
Your top two motivators (the two highest scoring) are the areas that have the strongest 'pull' and interest for you. You may appreciate and have interest in the other workplace motivator areas, but your two highest scoring areas are what will improve and sustain your work motivation five days a week.
You will not be energized, may even not understand or relate well to, your two lowest scoring motivators, especially if your answers were ranked below the average of the population.
You'll experience stress and lose motivation in the workplace and at home if you cannot use your top two motivators.
Workplace Motivators Research
Research dates back to German psychologist, teacher and philosopher Eduard Spranger in his 1928 publication: Types of Men. He identified six types of 'attitudes' in people.
Psychologist Gordon Allport built on Spranger's' work to develop the Study of Values assessment in 1931.
Assessment creator, TTI, developed and validated this motivation in the workplace assessment, an online version, in 1998.
Research shows these percentages of the population have these motivators as one of their top three:
Utilitarian 76.89%
Social 65.12%
Theoretical 60.39%
Individualistic 56.90%
Traditional 27.45%
Aesthetic 13.22%

Side Note: Remember there's no right or wrong in this. Use these stats as another data point for understanding and improving your levels of internal energy, motivation and sense of purpose.
LET'S TALK:
Contact us to schedule a Complimentary Consulting Call
or to ask questions about any of our Hiring,
Coaching, Training and Assessment services.