Motivation in the Workplace: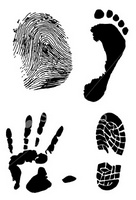 Career Clues for What Makes Me Happy
Get more motivation in the workplace by better understanding how to use your quiz for self esteem - Workplace Motivators Assessment results.
Creating more wake up eager days and more motivation in the workplace and at home is not a literal process, but one of paying attention to and collecting clues about who you are and what most interests you. Those clues can help you create days that thrill you and that represent your unique life purpose and drive.
As you review the different careers associated with the two areas where you scored the highest, try to look at the essence and key qualities represented in that type of career.
Look for clues and ideas for actions you can take, big and small, to add more of the essence of that type of work into your every day.
Use the Perfect Work Worksheet to ponder, ruminate and plan your next steps.
Also, check out this video article: How to Choose a Career
Career Clues for What Makes Me Happy
Theoretical/
Knowledge: 
"The Learner's Soul" 
Passion for Knowledge

Utilitarian/
Economic:
"The Business Person's Soul"
Passion for Business & Making Money

Individualistic/
Political:
"The Power Player's Soul"
Passion for Leading, Being in Front

Scientist
Investigator
Doctor
Professor/College Dean
Mathematician
Researcher/Analyst
Librarian
Economist
Doctor

Sales
Business Owner/CEO
Financial Planner/CFO/CPA
Banker
Economist
Marketing
Any and all aspects
of business
Business Manager/Executive

Entrepreneur/CEO
Professional Sports
venture Capitalist
Politics
Professional
Gambler
Military Officer
Social/
Altruistic:
"The Helping 
Others Soul"
Passion for Service
& Helping Others

Traditional/
Regulatory:
"The Process 
and Order Soul" 
Passion for Enforcing 'the Rules'

Aesthetic: 
"The Balanced and Sensitive Soul" 
Passion for Creativity
& Beauty

Fundraiser
Teacher
Nurse
Missionary
Hospice Director
Non-profit Director
Volunteer Fireman/Community EMT

Pastor
Nun
Missionary
Homemaker
Enlisted Military
Wedding Planner
Funeral Director
Teacher
Family Law/Judge/Policeman
Pediatrician/Nurse

Interior Designer/Architect
Art Appraiser/
Museum Curator
Natural Health: Massage
Therapy, Acupuncturist,
Herbalist
Landscaper/Forest Ranger
Hair Stylist
Photographer
Professional Dancer/Actor/
Musician
Get PDF Copy of These Self Motivation Tips
Motivation in the Workplace Factoids and Tips Directory
I add new motivation in the workplace materials often. To be notified of updates, click on the bright green RSS feed, up and to your left.
You can also be notified when new material is added through my online eNewsletter.
Join the List Here:


We value our connection with our subscribers.
We never share your information with anyone.
We also make unsubscribing easy and immediate.


Like the site?  Have suggestions or ideas? Contact Suzie here.
LET'S TALK:
Contact us to schedule a Complimentary Consulting Call
or to ask questions about any of our Hiring,
Coaching, Training and Assessment services.