My Recipe for a Happy Life: My Wake Up Eager  Journey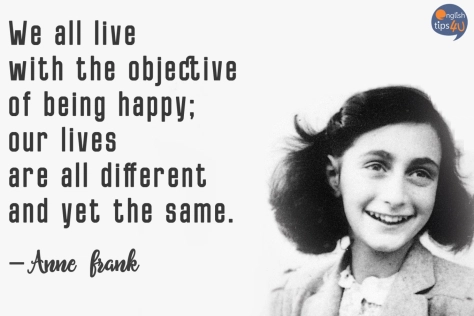 Finding my own recipe for a happy life has dominated my thoughts and actions for most of my adult life. 
This is a review of my personal and professional Wake Up Eager journey. I'm compelled to write this, the good, the bad - all of it, to clarify my thinking and deepen my understanding.
Hopefully something I've experienced will help someone else to find their recipe for their own eager, energized and fully-lived life. 

The gas gauge image represents key turning points, indicating how full or low my Wake Up Eager gas tank was at that time, and what I learned and applied to my life.
Written by Suzie Price in 2008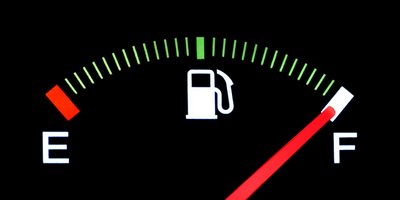 Wake Up Eager (WUE) Meter Average: ¾ to Full Tank. My Childhood to Teen Years
I was, overall, a happy kid.
The recipe for happy life as a kid seemed easy: have fun!
My southern accent comes from living most of my life in South Carolina (in school) and now, Atlanta, Georgia (most of my adult-life).  I had a lot of freedom growing up – limited structure and routine was the routine at my house.
I love to read. As a kid two of my favorite writers were Helen Keller and Anne Frank. I loved their stubbornness and clear insight. They each found their own recipes for a happy life and for success. Their experiences helped shaped my life.
It's amazing to me that Anne Frank could write energetic and clear insights in her diary, even though she and her family were underground for more than 2 years. I have been profoundly touched and humbled by her writing.
Key WUE Insight:
Happiness comes from the inside
and is not based on outside circumstance.
One of my other heroes growing up - was my mom.

I remember the evening like it was yesterday... I was eight years old. My mom had just dropped the needle on our turntable to play our new 45 record – a number one hit that year - American Pie.
Mom turned up the volume. My sister and I began shaking blue plastic tambourines to the beat. Singing like rock stars, "bye-bye, miss American pie, drove my Chevy to the levee, but the levee was dry, them good old boys were drinking whiskey and rye…" When the song stopped we fell down laughing hysterically.  I remember thinking, "My mom is so cool!"
In her younger years Mom had long blond hair, elegant hands and a lot of style. In my eyes she could do anything.
She's very artistic. She could decorate cakes to make them look like a roller skate (that cake was for my birthday). One time she created a typewriter cake - it looked just like a typewriter – I can't remember who THAT cake was for.
My dad traveled a lot for business. When he was away we had more freedom and even less structure in our schedule. Mom pretty much encouraged us to follow our interests with no judgment or expectation set upon us. She let us decorate our rooms any way we wanted. My sister who was three years older, and infinitely 'cooler' than me, painted her bedroom several shades of pink.
Because we couldn't afford mirrors she created a similar effect (not really, but we thought so at the time) by gluing rolled out tinfoil on one entire wall! We thought we were designers.
Mom applauded all of our adventures!!  
It seemed that she had everything a person needs to create a recipe for a happy life:
She followed her interests by studying art and attending health food lectures, way before healthy food was a popular topic.
We adored her. I thought she was interesting and and fun and my dad doted on her.
We were all healthy and we had a comfortable home.
We had all the things that could make up a really happy life.
While I remember the fun 'American Pie' times, I also noticed that she had many personal upset and down times. She was never diagnosed with anything, but there were many days when she was not happy, seemed depressed and unavailable to us.
She had a hard time getting up the morning and seemed to lack energy, direction and sustained enthusiasm for her life.  I think she wanted to be happy.  But she couldn't seem to figure out how to set herself up so she could be and have that. 
As a kid – it didn't make sense. 

The mother of my best friend down the street was, in my opinion, not as special as my mom. She wasn't playful and kind. She was nowhere near as interesting as my mom.
But my friend's mom was energized, focused and sure of herself. And to tell the truth, a lot of times it was more fun to be in my friend's house than in my own – at least my her mom was consistent and available. She seemed to have found something that my mother could not find.
Key WUE Insight:
When you are energized, focused and sure of yourself,
people like to be around you. Being sure of yourself and
focused is something that attracts others.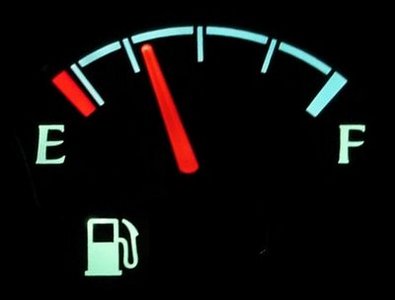 Wake Up Eager (WUE) Meter Average:1/2 to ¾ Tank.  My College Years:

College was okay – I struggled with lack of money and family attention and communication. I had good grades, lots of fun and met a lot of great people.
I spent two years at Francis Marion College in Florence, S.C. I loved my roommate experiences – as it gave me provided more insight into how others live and revealed new insights into to different ways of living.
I also discovered that I was a great at multitasking – no one could match my ability to work a part-time job, make good grades and attend every 'happening' party on campus! Certainly a recipe for this gal's happy college life!
In my sophomore year my roommates were three of the most controversial gals on campus. They were rowdy, smart, beautiful, interesting, funky, fashion-oriented and ALIVE!  (Remember, we were at a small, traditional southern town – those southerners had never seen anything like my big-city roommates!) 
These gals lived their lives with abandon.
They also looked for the best in me and each other, and shared their appreciation often. It was great. 

Key WUE Insights:
Life's supposed to be fun; Earnestly share appreciation;
Having a circle of friends who embrace you for who you are,
more than what you do for them, is wonderful.
I transferred to University of S.C. and graduated with a degree in Journalism. I didn't even attend my college graduation. I just wanted to get out of school and make money, ASAP.
At that point my recipe for a happy life was to 'be broke no more...'
While at USC I started teaching aerobics at a gym. I stumbled upon my love for teaching, encouraging others and fitness, a key element in my recipe for a happy life - learning how to Manage My Body.

I had a five-year relationship with a great guy who was a semi-professional bodybuilder.  The power of fitness, nutrition and self care became fully apparent to me. The energy-high of having a solid fitness routine felt good on my body, lifted my thoughts, soothed out moodiness and built mental, physical and emotional strength.
Key WUE Insights: 
Self care is empowering. Being confident in your body feels good
and impacts your mental and emotional clarity and strength.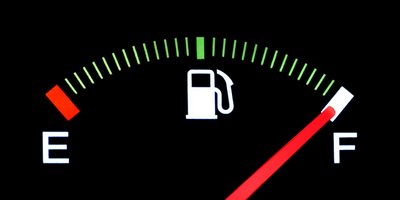 Wake Up Eager (WUE) Meter Average: Full Tank.  My Career Years:

I used every position I had to advance my
understanding of how the business world worked.
Along the way I discovered what I needed in a career to feel successful and joy-filled.
My first job out of college was as a Placement Director at a small college. I didn't know anything about how to find a job, write a resume or interview, but it was my job to help students do this. (Initially I was not sure why they hired me...but I was glad they did!) I was also responsible for speaking to high school students about this, to promote the school.
I learned that part of my recipe for a happy life was that I liked rising to the challenge. And that I liked teaching and public speaking.
I also discovered that teaching what you want to learn is a good way to learn. (I first realized this when I began teaching aerobics and fitness at the gym, in college.) 
I used my job-seeking skills to land a much better position.

I can still remember the day I received a job offer for a position at NCR Corporation.
I was driving my 1978 four-door Oldsmobile which was my dad's former company car. down the streets of downtown Columbia, S.C. on a beautiful spring day with my windows down and a big smile plastered on my face as I shouted out 'woo-hoo's' and 'yippppeeeesss' all the way home.
I'd gotten a 40% increase in pay, incredible benefits and I sensed that this new position would catapult me into new growth and career expansion. And it did. Another part of my recipe for a happy life had fallen into place. 
At NCR I worked in employee and community relations. We had 1,200 manufacturing and engineering employees. I was able to work closely with the General Manager and his top ten Directors.
I learned so much about business, human resources, employee engagement, public relations, what makes a good leader and what makes a lousy one. At a young age I had up close exposure to high powered executives. I studied each executive's actions and the different ways they lead their teams and lived their lives.
I saw first-hand how the best and most effective executives were self-aware and decisive. They had vision. This included an unwavering focus around their purpose in life, and the purpose and vision of their team and the company.
Seeing this up close and at a young age was instructive and helpful.  Written goals and a clear sense of purpose energizes people. Wherever we focus expands, so it's good and powerful to decide on your vision and what you want.
Key WUE Insights:
Managing My Mind, building strong self direction,
is powerful and necessary to a Wake Up Eager Life.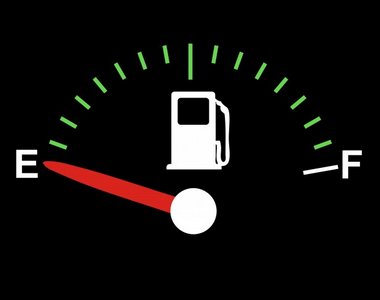 Wake Up Eager (WUE) Meter Average: Empty Tank.  Adult Decisions:
Sometimes you just have to learn things the hard way...
I moved to Atlanta in 1990. I loved Atlanta, but I didn't love my personal life. Empty tank. Married the 'wrong' person for the 'wrong' reasons. Moved out in less than 2 years, took only my car and my clothes and started over.
As I was starting over I was happy as a clam in my empty apartment, glad to have my life back. This experience helped me develop more internal clarity around what I wanted for a happy personal life. Starting over was invigorating and energizing.
Key WUE Insights:
Never Done. It's never done so you can't get it wrong.
  You are always Loved and Valued. Your past informs your future. 
Your past helps you become clearer and more focused
about what you want to create now.
I worked at State Farm Insurance for five years. Good solid company with great people.
I became restless and wanted more.
More money, more adventure, more creation, more entrepreneurial spirit. I found all of that... at Oracle Corporation. My focus was as an Internal Consultant for Technical Sales Consultants in the U.S., Canada and Mexico.
Here I gathered more insights to add to my recipe for a happy life: I had natural facilitation skills. I could pull people and ideas together into a workable plan they could all embrace.
While Oracle was a demanding environment it was exhilarating. A love for consulting was born in my heart. Another key piece in of my recipe for a happy life.

Along the way I was busy two-stepping.  Yes, country western dancing. It was fun. A great way to get out and meet people in a relatively healthy way.
It was while I was dancing (At that time my recipe for happy life was my weekend cowboy boots, 4 wheel drive pickup and yee-hah attitude!)  I met the love of my life, my husband since 1997, Jeff. Jeff does not love country music or dancing. His buddies dragged him to the bar that night.
We are so obviously two halves of the same whole. Meeting and dating just happened naturally, there was nothing forced about it. Our connection came about with ease.
I'm convinced, I was at the right place at the right time because I was following my joy at the time: country western dancing. I enjoyed this even though all my corporate colleagues teased me and thought it was 'silly' and 'redneck'.
I was at that bar not to make something happen, but to enjoy something that made me happy.  In that happiness the biggest joy of my life came into place. (I read somewhere: Marry the right person, it will determine 90% of your happiness or misery.)  Another key element of my recipe for a happy life, fell into place.
Key WUE Insights 
Your happiness is your job, it's an inside job.
Also, you are always Guided and never alone.
As you work on paying attention to closing gaps
in your happiness, you are  Guided to be in the right place
at the right time.  Your preferences matter.

I went on a spiritual quest. I did a few years of intensive study.
I deep-breathed, meditated, studied, gave a few talks, learned to give 'spiritual' prayers, went to women's retreats, set up women's retreats, taught prosperity courses, immersed myself in a church – getting to know the ministers and Board, and the church business. (And, it is a business.)
Funny. In the spirit of the spiritual I chased after every author, thought, practice and 'shiny new spiritual thing'... looking for the next key ingredient in my recipe for a happy life.
At some point I realized this chase was circular.  On this quest I'd run up and down the spiritual mountain several times. And, as lovely author Alan Cohen says, I realized that I had "It" all along.
This big spiritual quest was just more of the same. No one else has my answers. Ministers and churches are lovely, but they are not where my peace, power and presence reside.  My spiritual quest was leaving me empty. I was trying too hard.
For me the real journey is to realize that it's already here. Within.
I realized that I had what I was looking for within. That the gaps I felt were gaps I could close, within myself. That I could access my Guidance with tools like appreciation (for myself and others), meditation, writing, focus, belief and making my own-informed decisions.
That I could truly live the Wake Up Eager Life I'd been looking for, "it" was there along. I truly did have "it" within.  (And so does everyone...)
Key WUE Insights:
Focusing on what you appreciate about yourself, 
and others, creates Great Love in Your Heart. 
This love connects you with your Guidance. 
Also, the focusing of your thoughts, your actions and your
intentions around what you value and care
about is empowering and energizing.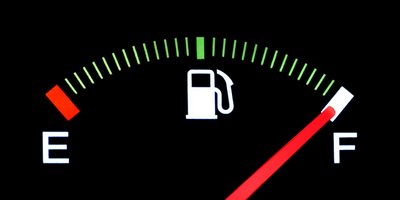 Wake Up Eager Meter Average: ¾ to Full Tank.  My Consulting Career Begins:
Consulting is the best mix of business and spiritual values, teaching and learning,
people and outcomes – this is where I belong...ah, yes!
I began work at an international consulting firm.  I taught. I learned. I was around interesting, engaging people who loved to learn and who wanted to help others. For me, this was the perfect recipe for a happy life, a mix between spiritual and business.
9/11/01 happened and it seemed the lines between business and spirituality blurred a little bit more.  I taught assessment tools, and because I was around so many psychologists and the consulting arena, I took every assessment known to man!  Loved it. Loved to figure how to apply this knowledge to myself, and then to help others could use the same data to verbalize strengths and improve their personal and professional lives.
The wonderful thing about teaching and using these tools is that it gives you such an appreciation for our differences; how these differences are so beautiful.  It helps me understand that there IS a sense of purpose for our differences.
We each have our own recipes for a happy life - different and unique to each of us.
The more I saw how much value these differences offered to teams and organizations I stopped pushing against my own (and others') development opportunities and started understanding, embracing and leveraging strengths.
Personally and professionally I got it that building my life around my strengths and preferences IS the recipe for a happy life. Ah….now that's a full tank!
The consulting firm's recipe for a happy life for me was in a sales role. I did a good job and they liked me in that role. I missed teaching and learning. I had taken so many assessments that backed up my understanding that acquiring knowledge is a key motivator and energizer for me and is crucial to my having a full tank.

I needed to teach and learn, to be fully satisfied. It's my purpose, it's my internal makeup, it's my strength.
Key WUE Insights:
Demonstrating, using and sharing your own strengths, insights and talents is very important. Your strengths are your special gifts that you bring to the world. Your preferences matter; you must know them and build your life around them.

The best thing the consulting firm could have done is what they did: say no to my request to do both teaching AND selling.  At 38 years old I started Priceless Professional Development.  And I've never looked back.
Because my work is built around my strengths, interests and talents, even a bad day is a good day.
I'm learning that there is no limit to happiness. The levels just keep expanding. This recipe for a happy life works! With each day, with each new experience I gain additional insight about what I can do to make it even better, adding new elements to my recipe all the time.
I thank my mom for her challenges, because they helped me decide at a young age to figure 'it' out. She helped me decide that I would find a recipe for a happy life, no matter what. I continue to refine and learn in every moment of every day.
Anne Frank was right:
Every day I learn new insights about what it takes to Wake Up Eager, and every day I grow in my appreciation for this journey we are all on
I get it more and more every day --- life is supposed to fun, rich, happy, good, and we can, all of us, make it that way but IT IS a choice we have to make day-by-day, moment-by-moment!

Thank you for taking time to connect here. (Written by Suzie Price in 2008)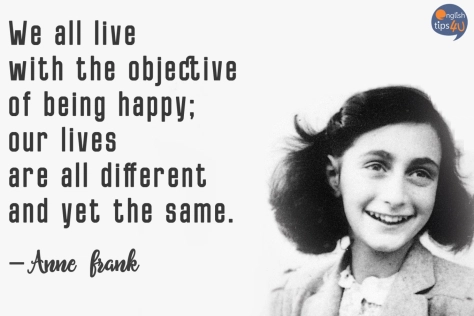 ---
Recipe for a Happy Life Updates Since First Writing This Post in 2008...

2009 Update: I've had an exciting 2009 so far, creating this website. I found a wonderful new website partner who's provided everything I need to take part of my consulting practice online.
2010 Update: Gosh time flies! A lot of good things happened this year. I added 12 online products.  I started using Twitter, I spent a year as President of my local Toastmaster Club, added a "bunch" of pages to this website and produced 12 e-Newsletters.
Traffic to this Site has grown from 900 page views a month (January 2009) to last month, 30,000+ page views. The site continues to grow with more good to come...
2011 Update: In 2011 was another year of expansion. Personally, we bought and renovated a mountain home. A fun, sometimes hectic, but totally right for us-joyous project. It's so fun to expand to a new community and lifestyle. We're enjoying it tremendously!
Around my Facilitation business and website, the right kind of traction continues. The Facilitation of scientific job assessments for candidates and promotions continues to grow in many organizations. It is the Service I offer that I feel adds the most value, and it seems my clients agree!
I'd written so many articles for the website that the Navigation here had gotten unwieldy and confusing. A re-ordering of the content in a more user-friendly format was needed, and is being implemented.
The entire Site is being organized around Five Habits for Wake Up Eager Leaders and Sales Pros. I am writing this update April 2012, and the changes are still unfolding. Traffic continues to grow, and I now have @ 1,600 people on my newsletter list. I'm just happy to have a vehicle that allows me to share, explore, express and create---since all of that is what helps me Wake Up Eager!
The Book I started in 2010 is still 'in the works'. It is evolving to go along with the Five Habits. Have decided to let it unfold naturally in its own timing. It is what feels best to me, at this time.
2012-2014 Updates:  I was so busy in 2012, 2013 and the first half of 2014 I forgot to come over here and provide updates.  
I wrote and published two books:  120 Stress Management Strategies: Mind, Body and Spirit Tips and How to Hire Superior Performers: 70 Best Practices and Strategies.   Each book is written in tip format - where the focus is on improving  in each area 1% a day (which is less than 15 minutes) and in 70 days you're twice improved.   Each book includes optional email tips.   My plan is to write five tips total, one for each of the Five Wake Up Eager Habits.
I am also doing more presentations.  I have three new one-hour presentations and I've revised my workshops and services. Details here.
Traffic at the website continues to grow and it continues to be a great source of satisfaction, creation, expression and sharing.   Life continues to be good. 
2015 - 2018 Updates: My business has grown.  We added Strategic Partners and PPD received recognition for high performance, service and as one of the top 25 consultants out of 4,000.  I started the Wake Up Eager Workforce Podcast.  We started certifying internal and external consultants in the assessment sciences and trained hundreds of Human Resource leaders in TriMetrix.  I continue to refine and align the website navigation and up level our branding.
2019 Updates:  In January I read the book Essentialism and gained new clarity by answering the questions:  If I could be truly excellent at one thing, what would it be? Also, Is this my highest level of contribution? This book and these questions are helping me focus more on what I love - training, certifying, coaching and team building with the TriMetrix assessment as the foundation. 
As a result I joined the Hartman Institute Board and spent a lot of volunteer time in the summer setting up a working website and association management system.  I felt so much joy helping the Institute revive it's self, it felt a lot like how I felt when I was country western dancing.   I knew that more Good was getting ready to unfold.
Also my PPD puppy Oscar passed away in October.  He was 16 and had been by my side every step of of the way of starting my business.  He was priceless.  I miss him every day!  It has helped some that I get to love on two new 'Little Ones" Walter and Oliver.
2020 Updates:  It's October 1 as I write this...
During Covid-19 we've stayed super busy - either producing podcasts, providing support to clients and yes, once again - making updates to the website! 
I became Conference Chair for the Hartman Institute 44th Annual Conference - and our first over virtual conference.   So far we've increased participation by 200% and the feedback as been very positive.  It has been such a joy to connect with and feature some of the gurus who knew Hartman (50 years ago) and started the Institute and with people all over the world - from new college grads to seasoned consultants around axiology!
I had my biggest personal life loss in August, when my father passed away.   It was a terribly beautiful time of sharing, caring and appreciating.  A reminder that life moves fast and to continue on my quest to live with as much eagerness, happiness, learning, love and appreciation as I can.  To receive it and give, as much as possible.
2021 - 2022 Updates:  It's June 1, 2022 as I write this...
It has been a very busy time! I spent all of 2021 focused on three things:
Setting the Hartman Institute up to be secure for many more years (I was President in 2021) 
Managing PPD - as we continue to grow 
Selling our home in Marietta, renovating our North Georgia Mountain Home and moving to Big Canoe, full-time. 
So far 2022 has been a time of reorientation and recollecting myself after a busy and disorienting times in 2020 and 2021.  I once again understand the power of tuning inward daily to align mind, body and spirit. Re-Calibrating Daily to ensure that my thoughts, actions and deeds, align with my intentions and Guidance.   It's a happy time as I reflect on all that has transpired from when I started this post, 14 years ago, in 2008.  We all have a story to tell.  It's important to tell it, feel it, remember it and value all of the turns, twists and expansion. 
And it's funny, the more I know, the more I realize how little I know. 
I feel so much better when I stay curious and appreciative for how much we are all alike, different and with our own recipes for a happy life!
---
LET'S TALK:
Contact us to schedule a Complimentary Consulting Call
or to ask questions about any of our Hiring,
Coaching, Training and Assessment services.