Wake Up Eager Habit: Re-Calibrate Daily
3 Important Focus Areas/ Types of Motivation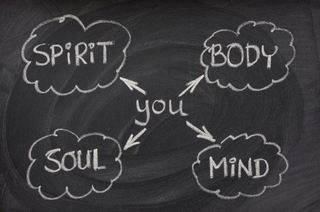 Re-Calibrate Daily is a focus on three different focus areas/ types of motivation. If you tune into and strengthen these three areas you'll have more Wake Up Eager days.
I say these areas are different because they're usally thought of as personal. They are key to Waking Up Eager because, if ignored or off-track, your professional life will suffer. What are these three areas?
Mind---------Body--------Spirit
---
For an overview of all Five Wake Up Eager Habits, Click Here:

---
The "Official" Wake Up Eager RECALIBRATE DAILY
Habit Definition:
To RE-CALIBRATE DAILY is a daily focus on aligning and strengthening the mental, emotional, physical and spiritual aspects of your life. This is important because when you are out-of-balance in these 'personal' areas, your professional life is always negatively impacted.

To discover more about this Re-Calibrate Daily Habit,review past blog posts and articles, here. Be sure to take the complimentary online Re-Calibrate Quiz, Here.
What Does it Mean to Re-Calibrate Daily?
Simply put, to master this Habit is to spend time EVERY day tuning into these three types of motivation areas to determine if you are on- or off-track with your intentions.
If you Re-Calibrate Daily you create routines and practices that help you make 'course corrections' along the way, so that you notice when you are out of alignment early-on and can make incremental changes.
"There are no constraints on the human mind, no walls around the human spirit,
no barriers to our progress except those we ourselves erect." Ronald Reagan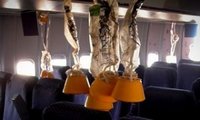 Not taking time to re-calibrate in each of these different type of motivation areas can lead to: stress, dread, illness, weight gain, loneliness, loss of purpose, being blind-sighted by problems and feelings of emptiness.
If you want to help others when 'the plane is going down' (or any time when your leadership is needed) you must put YOUR oxygen mask on first.
Re-Calibrating Daily is you understanding that the way you best serve others is by strengthening every part of who you are by giving "oxygen" to your life in each of these personal development areas.
"Learn from yesterday, live for today, hope for tomorrow." Albert Einstein

How Do Leaders Re-Calibrate Daily?
This website is devoted to resources and tools for developing this Habit. The top focus areas for this Habit are: Assessment and Daily Strengthening in Mind, Body and Spirit.
To discover more about this Habit:
---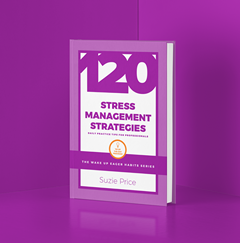 120 Stress Management Strategies and
Daily Tips for Developing This Area.
Click Here.
---
LET'S TALK:
Contact us to schedule a Complimentary Consulting Call
or to ask questions about any of our Hiring,
Coaching, Training and Assessment services.