Managing Your Mind Podcast -
Top Five Mind Stress Management Strategies Series, Part 1 of 3

Podcasts #31 Show Notes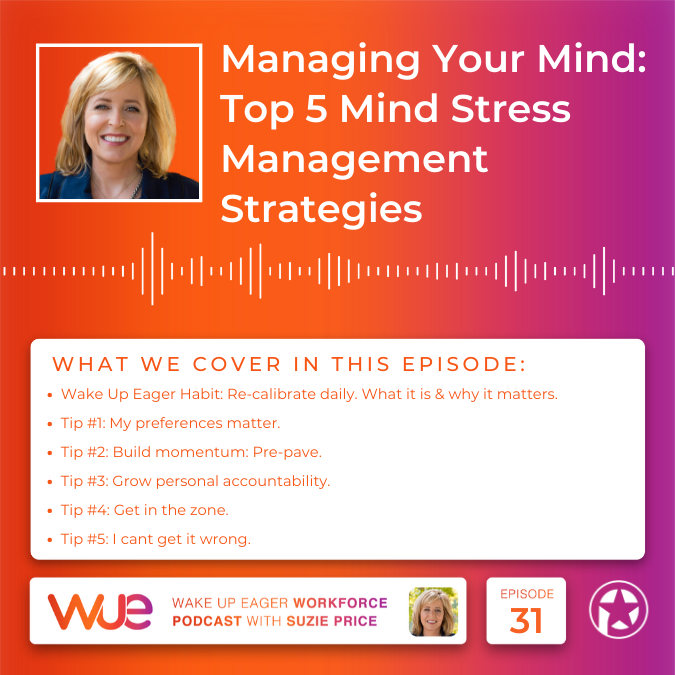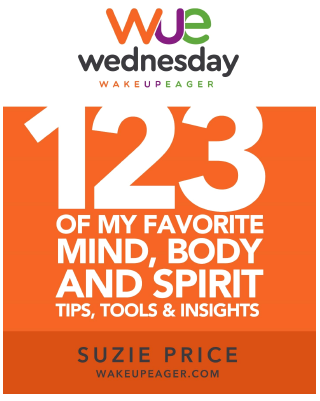 Click to Get 2019 Tips
Wake Up Eager Wednesday Tips for 2019 focused on sharing the things I'm thinking about, doing and feeling - that contribute to my Wake Up Eager Life and Work, and we've compiled them into a simple eBook for you: 123 Mind, Body and Spirit Tips, Here.
Show Notes:
Episode #31.
In the Name of the One  Most Compassionate, Most Merciful, Most Kind

I ask in the Name of the One to help us all to know:
that our hearts are always cared for
that our every step is guided
that we need do nothing alone.

Help to open the way, to reveal the path,
to make the signs
unmistakable.

I ask for nourishment, and support, in abundance for us all.
I ask that all of those who need the gifts that we've been given,
find their way to us
without blocks, or veils, or hesitations.
Make our provision easy.

I ask for love, and healing.
For mercy, and kindness.
For power and ability.
For gentleness and peace.
For strength and success.
For life, for justice, for form.

I ask for presence, and light.
And Love, and love, and love.

For you, and your loved ones, and your business, in this new year.

---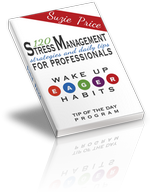 120 Stress Management
Strategies and Daily Tips Digital Book:
Mind, Body & Spirit Insights for Professionals
See a Complimentary 36-page Preview, Here

---
Subscribe via iTunes or Leave a Review

Related Podcasts:
Demystifying and Understanding TriMetrix

Biggest Interview Mistakes and How to Avoid Them

How to Get Out of Overwhelm and Get Things Done
Get More Motivation with the Workplace Motivators Assessment Podcast
The Power of Focusing on Strengths in the Workplace & Using the DISC Assessment

Related Service:
Training Programs
Related Books:
Finding Flow: The Psychology of Engagement in Everyday Life

120 Stress Management Strategies and Daily Tips for Professionals
Contact Suzie:

Schedule a Complimentary Consulting Call or
Send Me Feedback: Contact Suzie


STAY IN TOUCH: Are you a leader, trainer or consultant focused on building a Wake Up Eager Workforce?  Subscribe to this Podcast Here.   You can also sign up for monthly email updates, here.   Thank you for being a part of this!!
LET'S TALK:
Contact us to schedule a Complimentary Consulting Call
or to ask questions about any of our Hiring,
Coaching, Training and Assessment services.