Free Inspirational Quotes and Articles
for a Wake Up Eager Mindset
On this page you'll find some of my favorite and free inspirational quotes and articles based on the ten Wake Up Eager Mindset essentials. If you've not taken the free Wake Up Eager Habits Quiz, take it now!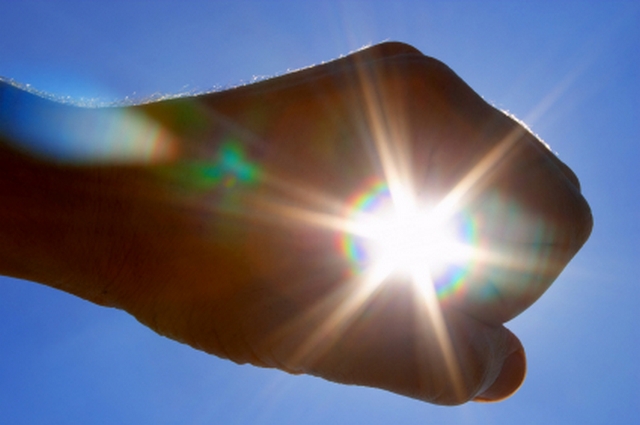 "Keep your fears to yourself, but share your inspiration with others."
---Robert Louis Stevenson
These free inspirational quotes are built around adding context and insight to the 10 Wake Up Eager Mind Set Essentials.
Waking Up Eager IS Possible for Me...and It's Not 'Pollyanna' To Think It is!

Unwavering Focus.
Every Moment Brings an Opportunity to Make More Decisions.
My Happiness is My Job.
I Am Always Guided and Never Alone.
Never Done.
Declare and Share My Strengths.
Seek to Close Gaps.
Earnestly Share Appreciation
Timeless Truth: I Can, Be, Do or Have Anything I Want.
Don't miss the free inspirational quotes video at the bottom of this page.
"Do we not all agree to call rapid thought
and noble impulse by the name of inspiration?"
--- George Eliot
"The power of imagination makes us infinite. "
---John Muir
More Free Inspirational Quotes, Plus Articles and Videos...
Getting Out From Under The Covers
Are times tough? Do you feel like you want to hide under the covers? Tips that I used to get out and start feeling better.

Self Motivation Tips: The Power of Appreciation and the Focus Wheel
A video of me sharing the two tools I use to get and stay inspired and in the Wake Up Eager Mindset, more free inspirational quotes.
Self Motivation Technique: Hell No or Hell Yes?
Find out how you can use Hell No/ Hell Yes questions to guide decision making, improving your own motivation and inspiration. Use the emotional guidance scale to move up the scale with your focus.
"The great thing in the world is not so much where we stand, as in what direction we are moving."
--- Oliver Wendell Holmes
My Own Recipe for a Happy Life and Wake Up Eager Journey
I, the writer of this website Suzie Price, shares my journey for uncovering my own recipe for a happy life.

Happiness Quotes
Happiness Quotes and inspiring photos.

Get Journal Writing Ideas Here
You are Wise. I am wise. I find that journal writing helps me tap into my inner wisdom. It helps me gain my balance, feel creative and remember who I am and what I want to do in this life.


"Every artist was first an amateur."
--- Ralph Waldo Emerson
Self Motivation Tips: 39 Wake Up Eager Ideas & Actions I Can Take Today
These self motivation tips are ideas and actions I try to integrate into my daily life. It is a process that is ever unfolding. The goal is to find ways to focus and feel that lead to more and more feelings of self empowerment and joy.

Finding Motivation and Inspiration - When It's Hell No, Don't Go!
I'm always interested in finding motivation and inspiration principles that will help me and others Wake Up Eager more often. I learned this principle the hard way - here's what happened...
"Keep your dreams alive. Understand to achieve anything requires faith and belief in yourself, vision, hard work, determination, and dedication. Remember all things are possible for those who believe."
---Gail Deevers

Just for Fun Videos
Laughter is connection. It usually means that the comedian is inspired and it puts the recipient in a non-resistant state - so that true inspiration can fund us... enjoy these humorous and interesting videos - just for fun!

Inspiring Videos
Short, heart-felt and inspiring stories of resilience, self love, love of others, talent, connection with Source, Self and Life.

Wake Up Eager Mindset & Actions Handout (Opens a new window)
Download the 10 Wake Up Eager Mindset Essentials and 39 Actions that Can Help You Create a Wake Up Eager Day!


"Nothing is more delicious than to be inspired beyond where you are and to consciously know that the inspiration about what it is that you are wanting can be achieved.

Nothing feels worse than to want something that you don't believe you can accomplish. But when you know if this time space reality has the where-with-all to inspire within you an expanded idea, this time space reality has the where-with-all to provide it for you fully.

But you've got to be a cooperative component."
---Abraham-Hicks Publications
How To Define Motivation and Inspiration: The Power of the Difference
Did you know there's a different between inspiration and motivation? Find out why inspiration is more powerful...

What is My Life Purpose? Get Off the Merry-Go-Round & Start Living - Three Simple Steps
How I found my life purpose. Three simple steps - the first seems a little counter intuitive, but it worked for me!


"You are joy, looking for a way to express. It's not just that your purpose is joy, it is that you are joy. You are love and joy and freedom and clarity expressing. Energy, frolicking and eager.
That's who you are."
---Abraham-Hicks Publications

Step-by-Step Morning Routine
Creating the Wake Up Eager Mindset
Click play to see a simple and oh so powerful morning routine...
LET'S TALK:
Contact us to schedule a Complimentary Consulting Call
or to ask questions about any of our Hiring,
Coaching, Training and Assessment services.