The Best Spin Workout  for More Workout Inspiration and Perspiration...

I went on the hunt for the best spin workout several years ago, right after I bought  my BEAUTIFUL  Keiser M3 from Amazon. This bike is high quality, was not the least expensive on the market, but worth every cent! (I used year-end bonus money to get it...) 

This bike creates a very smooth ride, was easy to put together, does not take up a lot of space and I love that it's so easy change the tension up and down. If you have specific questions, you can post it in the comments section, here. I'll be happy to share my experience with you. Also, there are over 90 comments about it from other happy purchasers on Amazon, at this link: Keiser M3.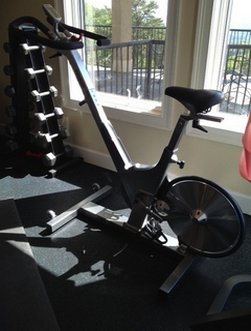 Suzie's Keiser M3 Spin Bike from Amazon
Results from My 'What's the Best Spin Workout?' Research...
Since I didn't already have spin-specific workouts I started searching through Amazon, Spin websites and fitness forums to see what was available. Here's what I found:
Add All of Cathe's Spin Classes to Your List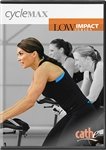 My absolute favorite fitness instructor, Cathe of Cathe.com, has several spin classes. Her first Spin Class DVD: CycleMAX. (I have every single DVD she's ever made---they are ALL good!)  Cyclemax definitely goes on my 'Best Spin Workout' list. I'd list it as my 2nd or 3rd favorite spin workout. The production quality of the DVD is outstanding. And the tips Cathe provides are helpful and as always, her cuing is spot on. The workout is approximately 50 minutes long. I use it every couple of weeks. A keeper.
Not So Great...
Other DVD's that I tried that did not make my 'Best Spin Workout' list:
Spinerval DVDs: I found the instructors uninteresting and the rides boring. These workouts are not for me.
Virtual Active Indoor Cycling DVD: I thought I would like this better than Spinervals, and it is slightly better. They film different parts of the country, and you ride along virtually. I tried the American Southwest DVD. The scenery IS nice. Riding through different parts of the country, virtually, is a great idea. But again, I lost interest quickly and I didn't find it interesting enough to do more than once. Also, it didn't help me workout harder and I didn't feel very inspired. This DVD also goes on my 'Not List.'
Motion Traxx Audio Workouts: I bought three Spin Bike Workouts via iTunes: Rhythm Ride with Paul Katami, Spin Coach with Greg Cook and Spin Coach with Rachel Bushcert. I hoped these would make my Best Spin Workout list.  I like the ease of buying and using MP3's. I also like the idea of spin-bike-specific coaching, and I hoped they'd have good music. The first workout I tried was with Master Spinning Instructor Greg Cook. He has a gravel-ly, gruff voice, but after awhile I got use to it. The good: It was a tough ride and I was dripping with sweat. The not-so good: He talks ALOT and the music was nothing special. Next I tried the other Spin Coach MP3 with Rachel B. I did not like this workout. She talked non-stop, even more than Greg. As I worked out with her, I found myself thinking, "She's probably someone I wouldn't like if I met her in person..." Once I realized where my thoughts were (it's hard to get inspired to greater performance when you don't even like your coach.) I switched her off, and spent the rest of my ride watching my favorite recorded T.V. shows. I bet you can guess what I thought of the 3rd workout with Paul Katami. While he was more likable in the ear, he also talked A LOT, and again there was nothing special about the music. And you couldn't hear much of it anyway because of his non-stop chatter. For me, Motion Traxx was a bust!
Go To Page 2 to Learn About My #1 Best Spin Workout Recommendation

Share YOUR Thoughts. Read What Others Shared...

Share Your Questions,
Comments & Tips Here:

What you think is the best spin workout? Do you agree or disagree with my comments about the different workouts reviewed here? Share YOUR thoughts and questions here:
What Other WUE Readers Have Shared:
Click below to see contributions from other visitors to this page...

After you leave a comment, go to Page 2 here, to find out what I found and believe is the Very Best Spin Workout...
Related Posts and Podcasts, Here at Priceless:
LET'S TALK:
Contact us to schedule a Complimentary Consulting Call
or to ask questions about any of our Hiring,
Coaching, Training and Assessment services.