I Have The Keiser Spin Bike for Home Cardio Workouts Too!
by Dee
(San Diego)
I too used my bonus to get that bike. Got spoiled at my GYM. It makes all the difference in the world to ride on a great bike. Like you it's worth every penny.


SUZIE'S COMMENTS...

Hey Dee,
That is so cool that you bought the
Keiser bike
with your bonus too! It makes Spin at home SOOOO easy, doesn't it? A little pricey, but it is of such high quality, we'll have it forever! All of the positive comments on Amazon about it and my own use of one at the gym, convinced me.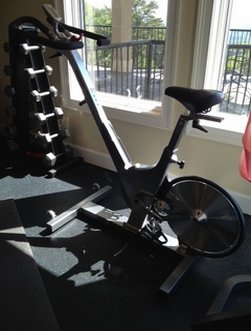 As you know from my
Best Spin Workout post
.
I'm also a huge fan of Cathe.com's spin workouts. Have you tried her newest Spin video, just out this Fall, Pedal Power? I like it.


I'm also a big fan of using Cardio Coach MP3 workouts for spin.

What are your favorite home spin workouts?

Thanks for sharing!
All the Best,
Suzie


LET'S TALK:
Contact us to schedule a Complimentary Consulting Call
or to ask questions about any of our Hiring,
Coaching, Training and Assessment services.