About Priceless Professional Development
& Suzie Price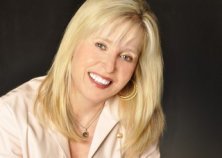 Hi there...thank you for visiting the Priceless Professional Wake Up Eager website!  We are a  training and consulting company focused helping Leaders, Trainers and Consultants  build the energy, commitment and communication in organizations to reduce turnover and improve productivity.  Contact me at: 770-578-6976;  suzie@pricelessprofessional.com or by way of this contact form.
I'm Suzie Price, a professional facilitator, consultant, coach and author. I live in the Greater Atlanta area in Georgia, USA.  I started my training and development consulting firm Priceless Professional Development (PPD) in 2004.  You can review a partial list of clients and client comments here.
I offer train-the-trainer products, workshops, presentations, hiring and strength assessment consulting, feedback surveys, have written two books and have a weekly podcast.

My Background...

I graduated from the University of South Carolina and started my corporate career in 1986 at NCR Corporation. That led to other corporate moves in operations, human resources and training for great companies, like: State Farm Insurance, Oracle Corporation and Right Management Consulting.
Over the years I've acquired certifications that deepen my understanding of life, people, leadership, sales and teams, and help me be a better facilitator:
Affiliate Certified Axiological Practitioner (CAP)
Certified Professional Facilitator (CPF)
Certified Professional Behavior Analyst (CPBA)
Certified Professional Motivators Analyst (CPMA)
Certified TriMetrixHD Analyst  (CPHDA)

Certified Instructor of Customer Oriented Selling
Competent Communicator - Toastmasters
Our Partnerships: Authorized Distributor for TTI Success Insights. We are in the top 1%, of 2,000 consultants, in sales and have been invited to become a TTISI Global Visionary Partners (GVP), an exclusive group of highly engaged Distributors who will play a role in shaping TTISI's future products and services;  Vital Learning and 20/20 Insight; Member of The Hartman Institute; Current Member and Past Board Member of the Southeast Association of Facilitators; Past-President of Toastmasters of Cobb; Past Co-Chair and Current Member of the Association of Talent Development and 2016 Senior Adviser to the President; Member of the Technology Association of Georgia (TAG) and a current Board Member and Vice Chair of no-kill animal shelter: PAWS Atlanta.
Executive Coach - Sherry Silverman

Sherry Silverman is a consultant specializing in the area of employee selection, retention and development.  She is proficient in the use of assessments being a Certified Professional Behavior Analyst, a Certified Professional Values Analyst and a Certified Attribute Index Analyst. 

Sherry's analytical and observational expertise is complemented by over 35+ years of practical experience in consulting, business development, entrepreneurial ventures, sales and sales management.  She has provided expert-level selection consulting, employee development and coaching services to business owners and managers spanning a variety of industries.  She is uniquely qualified and skilled in helping organizations design and implement appropriate talent management systems, ensuring companies secure, develop and retain the talent necessary for success.

Based in Atlanta, GA, Sherry is actively involved in her local business and civic communities.  She has been honored by corporate and not-for-profit organizations for her leadership and her sales and business development success.

She is a graduate of the University of North Carolina at Chapel Hill where she was an English and Speech double major, as well as a classical ballet dancer. 

Client Services Manager - Shaunna Adinolfi

Shaunna Adinolfi focuses on client services by handling assessment center questions and requests, social media and anything else related to client service.  She is fun, easy to talk to and detail oriented, and she's truly a 'gem'. 
Shaunna can be reached at:
shaunna@pricelessprofessional.com
She graduated with a degree in Accounting from Arizona State University.  She is also a Certified Professional Behavioral Analyst and a Certified Professional Motivator Analyst.  She worked for five years as an Accountant and prior to that worked in Client Services for another training and development company.
In her spare time, she enjoys spending time with her husband and children, exploring all that beautiful Arizona has to offer, especially hiking!
Speaking and Tour Manager - Tracy Bush

Tracy Bush supports my speaking and training efforts by booking speaking engagements, managing meeting logistics and researching potential speaking opportunities and contacts.  She is helpful person with strong attention to detail, and I hope you enjoy working with her. 
Tracy can be reached at: speaker@pricelessprofessional.com

Here's a little more about Tracy's background:  She's been a Business Marketing and Event Consultant for over 10 years, and she served 15 years in the US Navy as a Cryptologic Technician. Tracy has provided marketing and event consultant services for clients like:  Wal-Mart, Southern Women Show, Directv, Metro PCS, MIA Celebrities, DFW Festivals, Artsune, and a host of other companies in the US and abroad.  
Her 15 years in the US Navy taught her discipline, perseverance and determination.  She visited numerous places while in the Service, and her favorite place was Puerto Rico.

Let's Stay Connected...

Let's stay in touch via Twitter, Facebook, LinkedIn or via my monthly Newsletter
(Click on each image to go to my Page):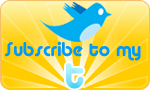 LINK TO THIS WEBSITE:
If you like the site and would like to share it by adding
a link to your Site, click here for all the link sharing details.
---

My Partners...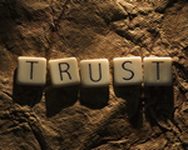 Trust is truly the one thing that changes everything... when trust is high, speed increases and costs, decrease. (That's why Grow Trust is one of the Five Wake Up Eager Habits!)

Trust is so important to being effective and happy, both personally and professionally, that I've chosen to only partner with people and organizations with whom I trust.
Let me introduce you to a couple of them...
My Website Partner: SBI (Sitesell)


SBI is a trustworthy partner has  who taught me how to build this website and overall has helped me have control over my business marketing AND provided all the technical support I need, when I need it. The SBI/Sitesell Online Service is perfect if you want to pull traffic to your website, if you want to have control over your website AND get technical and marketing support any time you want it.
The founder of SBI, Dr. Ken Evoy, is an incredible and very involved facilitator. Observing him in action, is a delight and a lesson in good leadership. (I wish I could bottle what he does and says, and share it with everyone who aspires to be an inspirational leader.) He demonstrates the best example of over-delivering that I've ever experienced. Click here to find out more about my incredible partner and this powerful leader. On this Page, I also provide a free 10-day online marketing business eCourse resource, check it out here.
My Survey System/360 Feedback Partner: PSS

This is the Performance Support Services(PSS) Team. Front row: Jake Foley, Meredith Bell, Denny Coates, Paula Schlauch and Teller Coates. They have been working together for 25+ years, and I've had them as a Partner with my business since 2005. They created and publish several of our key consulting and coaching tools that I use and recommend:
They are located in Newport News, VA and have been in business since 1987. The two co-founders, Dennis E. Coates, Ph.D. and Meredith M. Bell, M.A., have over sixty years combined experience in the field of human resource development. Together, they've served hundreds of organizations and have influenced the development of many professionals all over the world.
I often call on their expertise and insight. They are service-oriented, smart and thoughtful. I feel blessed to have them on my team.

Other Partners:

I am a Certified Distributor and Affiliate Partner with Vital Learning, an International Training and Development Publisher, to bring you these products:
I'm also a Certified Distributor and Affiliate Partner with Target Training International. They provide Certification for the validated and reliable Assessments I use, such as:

Personally...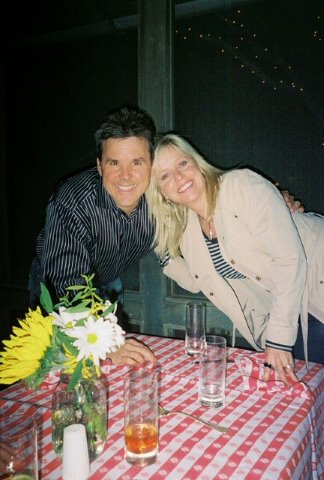 I'm lucky enough (and truly blessed) to be married to my 'true love' Jeff, a Commercial Builder. My office side kick is Oscar, a stubborn and delightful 17-pound Shi-Poo. My life and work is lovingly supported and applauded by these two important 'beings': Jeff and Oscar.
Jeff is the very best person and husband in the world. He is also a great leader, helping lead an organization that's been recognized nationally, over many years, as a top 'Great Place To Work' Company.
Oscar is my daily working companion, who reminds me to take walks, not to get so intense and to just play ball sometimes. I also adore our stray cat who adopted us, Felix.
They are what makes my life and this work, work.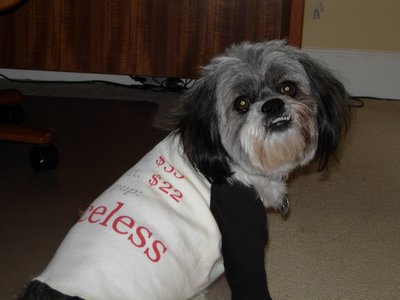 In my free time I enjoy: fitness, reading, learning, hiking, cooking healthy food, hanging out with friends, watching mysteries and NASCAR. (I 'love' and root for #88, Dale, Jr.)
I've always had a strong desire to know to live a good and joyous life. And with determined soul-searching, I'm happy to say that I am often feeling on-purpose. I'm learning first-hand, the power of focusing on living a Wake Up Eager Life.
To find out more about how Wake Up Eager became my life's purpose and my journey along the way, click here. For more information or questions, call me at: 770-578-6976, or contact via my online form, here.
Contact Suzie To Schedule a Complimentary Consulting Call or to Ask Questions

Priceless Professional Home