COACH: Priceless Corporate
Leadership Coaching Programs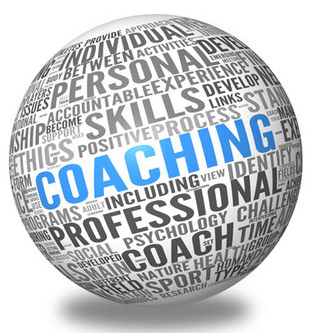 Our Corporate Leadership Coaching Programs will help you, or leaders you manage, solve these problems:
High turnover

Troubled team dynamics

Poor time management and delegation skills
Communication and leadership skills that are hampering success

Help in readying for the next career step, or in transitioning into a new position
Three Corporate Leadership Coaching Programs


A Company Director's Thoughts After a Triad Phone Coaching call Between a Priceless Coach, Himself and his Employee, Carol: "Suzie I LOVED the call!!  It was really great and I think you set the ball on the T very well for me to hit it and make some great points that I really wanted to make.  I think that the call will help Carol and I talk about some things much deeper then we have in the past and I think it helped Carol be assured that this is part of the investment and not "you are in trouble!" coaching.  I really like how you took her through her TriMetrixHD report and were able to open her up to what is and is not her (in her opinion) but  allowed me to speak into what I think…so they get confirmation or reinforcement of a blind spot!  I can't WAIT to do this with Jane too. Thanks a lot for the great work on this with Carol!!  I was very impressed with how it went!"  Director in the Hospitality Industry
"Suzie, you have a special way of looking at the world and coming up with practical suggestions. Your coaching was 'just in time' and on target. Thanks for everything." D.D., Corporate Trainer, Mid-Size Technology Company
"This coaching process has really allowed me to pinpoint areas of opportunity that I have as a professional and provide a framework to improve in these areas.  Suzie has been great to talk with on where my areas of opportunities are. She has helped me create clear and achievable goals to assure my success as a leader."  A.B., Leader, Benefits Company

"This coaching has given me the ability to understand and interpret the results and learn how to relate and interact better with others. Also I believe it makes me a better person. The report had a lot of information but Suzie really helped dissect it and dig to the bottom of it with me.Suzie is great. It was valuable to me to get her feedback. She had never met or spoken with me prior to the assessment, so she could be very objective and base her feed back solely on the assessment and our discussions." M.T., General Manager, Hospitality Industry

"The Self-Study coaching tools page is great. I really like the recommended reading list. I've gone back to reference the DISC cheat sheets a couple of times, also have enjoyed some of the articles under the Development Resources section. Finally, I appreciated having the position benchmarks there, as a way to compare and contrast against my own assessment."  M.H., Project Manager, Technology

Classic Program  - Assessment and Three Coaching Meetings*
Classic Plus Program - Assessment and Six Coaching Meetings*

Platinum Program - Two Assessments and Nine Coaching Meetings**
* Meetings can be by phone or in-person. 
**With this Program, if possible, two Meetings are in-person, the rest by phone.

COACHING PROGRAM - DETAILS

Assessment Tools: 
TriMetrixHD Assessment  - For All levels of Leadership.
Unlike most assessment companies that focus on one or two dimensions of an individual, TriMetrixHD has five linked sciences that can uncover many more dimensions of an individual and reveal more about how to accelerate performance and faster movement toward goals.  This information allows us to quickly target specific strengths to leverage and crucial development needs.  This helps us help leaders chart the quickest path to what they need and want to achieve, with the least amount of resistance.
Bates Executive Presence Index  (ExPI) - For Senior Leaders and High Potentials.  The ExPI is the first research-based, validated assessment to measure executive presence and influence. The ExPI model clarifies Executive Presence as three critical dimensions: Character, Substance, and Style. This multi-rater tool measures perceptions of a leader's strengths and development areas within 15 distinct facets under these dimensions. The unique and powerful assessment process provides leaders with feedback that is insightful, actionable, specific, practical, and relevant to their business goals.

Additional Resource: Self-Study Coaching Tools Resource Page:
Our private coaching tools resource page can be customized to any organization. It serves as an ongoing resource available long after coaching ends. It includes: Debrief Videos, Customized Development Plan Worksheets, 50+Online University Tutorials, Job Aids, related articles, podcasts, online classes and recommend reading.
ADDITIONAL PROGRAMS

Team Analysis.  This team analysis, using the TriMetrixHD assessment, will highlight your team members' strengths and identify blind spots.  It will show how your team members measure up to one another and to the national mean. It also clarifies who your top performers are and can pinpoint specific development needs.

Talent Tracker.  Assess your team and receive a personal handbook on how to effectively communicate with key individuals. 

Triad Conflict Resolution. This program is applied when you have two key employees who may be experiencing some type of disconnect in their working relationship.  Our method includes: a proven conflict resolution discussion process, assessments of and for each individual and an accountability action plan, with coaching calls and support. Not only does this process increase the effectiveness of these key employees, but it also reduces the tension for others in the work environment.
Contact Suzie To Schedule a Complimentary Consulting Call or to Ask Questions

Priceless Professional Home