Tune In Time: 15+ Stress Management Activities, 15 Minutes a Day... PAGE 2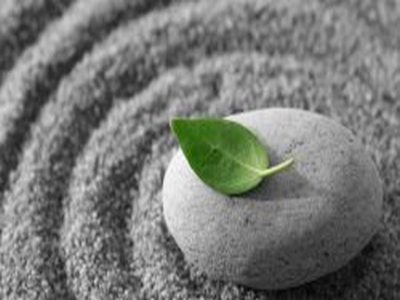 Here are 15+ of my favorite stress management activities during 15 minutes of daily Tune In Time (TnT). Go to Page 1, now.◄, if you missed it where I share exactly what Tune In Time (TnT) is.
EVERY time I take 15 minutes of uninterrupted time to do any one of these stress management activities, EVERY TIME, my mood shifts and my mind clears. I love knowing that I'm training and tuning myself to be 'In the Zone' a little more every day.
Incrementally with these activities I've noticed LESS edginess and impatience, and MORE ease and a MORE POSITIVE and CONSISTENT energy, mood and set-point. As you build your own Tune in Time Practice, remember, from Page 1:
No Distractions
15 minutes a day to Pause, Reflect, Plan
Release tension. Connect with Broader View
15+ Great Stress Management Activities for Your Tune In Time...

---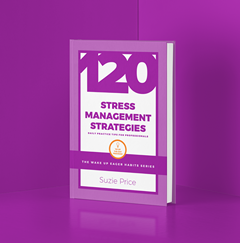 120 Stress Management
Strategies and Daily Tips Digital Book:
Mind, Body & Spirit Insights for Professionals
See a Complimentary 36-page Preview, Here

---
7. Write/Journal. I use a simple, nothing fancy, spiral-bound notebook. One 'get in the zone' writing prompt that I use is to write general lists of appreciation around what is good in the world, what is right and around what is working. (Journal Writing Ideas.)

8. Plan my day by listing only SIX things that I vow WILL get done that day. (Making a list of more, usually only overwhelms---which is not our goal during TNT...) I call this my Daily List of Six. (More about the List of Six in this podcast.)

9. Make specific lists of the positive aspects of different people in my life. (Like: my husband, my friends, my clients, my partners, my colleagues and more...)

10. I start with

these writing prompts:

"I want..." Listing what I want to have, do or be about any topic.  And then, I follow up with: "And, this is why..." This one is such an up- lifter and very clarifying.

11. Do a focus wheel. See focus wheel example & 'How-To', here.
12. Play the Alphabet Game. List all the letters of the Alphabet down the right side of the page. For each letter think of and write the names of people, things, ideas that are uplifting to you when you think of them. (Remember the goal during TnT is to feel better...release tension...practice positive focus and optimism. This one, while -maybe- kind of silly, WORKS!)
13. Prompt yourself to dream by answering this question, over and over: "Wouldn't it be nice if..."  Answer this prompt over and over. You might be surprised at what you write, and what you aspire to. (My acronym while writing is: "WIBNI...")
14. My Ten Favorite Things About __(Subject Here)___.  Sample Subjects that I use: yesterday. working out. my business. my husband. my neighborhood. my life. my work partners. my clients. our home. my family. my week. 
15. Wanting to do more writing during TnT but want to use your computer? Check out this Journal Software and get more Journal Writing Ideas Article, here.
So that's My Fifteen!
What tips will you share? What questions do you have about TNT. Share Here.

Tune in Time is about incrementally tapping into feelings of well-being so that you can more easily Enter the Zone when stress enters your day. 15 minutes a day equals 1 hour and 50 minutes a week. In a year that's 91.25 hours of stress management activities.1% a day and in 70 days, you are twice improved.It adds up. It makes a difference. Do it and you'll be cultivating your own Enter the Zone (stress-free) Habit!
I'm eager to find out what is and is not working for you around effective stress management activities,
be sure to share.
Comment OR Ask a Question OR
Share YOUR Favorite Tip/Resource Here: :
What Other WUE Readers Have Shared:
Click below to see contributions from other visitors to this page...

Like Entering the Zone Exercises "Getting Me Off My Duff!"

I love this 'Entering the Zone' thing, and several of the stress management - Tune In Time - exercises. I've been thinking about you lately because …
LET'S TALK:
Contact us to schedule a Complimentary Consulting Call
or to ask questions about any of our Hiring,
Coaching, Training and Assessment services.