Managing Your Spirit Podcast - Top Stress Management Strategies Series,
Part 3 of 3

Podcasts #33 Show Notes
Go To Wake Up Eager Workforce Directory of Podcasts
Show Notes:
Episode #33;
Opening Quote, "Life is partly what we make it, and partly what it is made by the friends we choose."

Tennessee Williams



3:00

- What's been going on at PPD.  The thing that helps us manage stress and stay out of overwhelm when things are busy...

Suzie's Book: 120 Stress Management Strategies and Daily Tips for Professionals;


Wake Up Eager Habit - Re-Calibrate Daily.  What it is and why is matters;

Free Quiz Around the Re-Calibrate Daily Habit
7:30 Symptoms that you might need to manage this area more


Mantra, "I am actively inviting people into my world."




#1 – Build Your personal and Professional Network

10:45 -

What does this have to do with being an effective leader? 

Interesting facts and stats
Gallop's Book: Vital Friends, The People You Can't Afford to Live Without
13:40

- Top Tips for 'Actively Inviting People Into Your World"

15:30

- Some things Suzie did to actively invite people into her world

18:19

- Professional Networking -making it real and even fun!  Key tactical networking tips - small talk can lead to big talk, small talk is where it all starts;  practice listening aggressively; Ask,

"What brought you here today?" 

or "

What have you been working on lately?"; 

Volunteer

23:24 Networking Introduction Template:
   - Name, company name, what you do
   - Who you do it for
   - What it does for others
25:00

  Remember - You Get to Choose Who You Spend Time With

Three types of friends:
Type #1: Those like food, without which you can't live.
Type #2: Those like medicine, which you need occasionally.
Type #3: Those like an illness, which you never want.
27:03

  A few ideas that really help me have no 'Debbie Downer' Relationships

28:45 Relationship Quiz:
- Pick a Friend
- Which best describes ow You Feel After Spending Time With This Person
             Exhausted, Tired, Okay, Pretty Good Energized?
- SCALE: Rate Each Statement from  1 (not true) to 5 (very true)
   1) This person is loyal to me.  If I had an emergency or just needed some last minute help, this person would be there for me.
  2) We are casual and comfortable with each other. I would feel comfortable, if I wanted to, picking up the phone to talk with no specific agenda or request.
  3) This person shares my values. We have the same level of integrity.
  4) This person celebrates my successes with me and is always cheering me on. I believe this person always hopes I will win and find success in all of my endeavors.
  5) This person sees and brings out the best in me.  I feel good about myself when I am with this person.
Count up points - highest score 25 and lowest score 5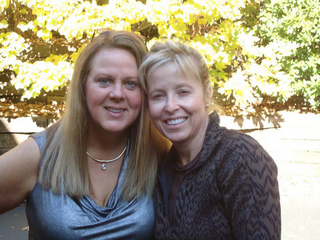 Teresa Poole Jones and Suzie Price at Big Canoe 2012
32:30

- This Podcast is dedicated to High School Friend Teresa Poole Jones

- 

who passed away on the morning of recording this Podcast.
--------R.I.P. Sweet "T"  - 

August 17, 1964 - April 2, 2017

35:05  --  39 Wake Up Eager Tips and Actions

---

120 Stress Management
Strategies and Daily Tips Digital Book:
Mind, Body & Spirit Insights for Professionals
See a Complimentary 36-page Preview, Here

---
Subscribe via iTunes or Leave a Review

Related Podcasts:

How to Get Out of Overwhelm and Get Things Done
Get More Motivation with the Workplace Motivators Assessment Podcast
The Power of Focusing on Strengths in the Workplace & Using the DISC Assessment

Related Service:

Related Books:

120 Stress Management Strategies and Daily Tips for Professionals
Contact Suzie:

Schedule a Complimentary Consulting Call or
Send Me Feedback: Contact Suzie


STAY IN TOUCH: Are you a leader, trainer or consultant focused on building a Wake Up Eager Workforce?  Subscribe to this Podcast Here.   You can also sign up for monthly email updates, here.   Thank you for being a part of this!!
Contact Us To Schedule a Complimentary Consulting Call or to Ask Questions