Using Your Top Strengths and Motivators
to Get in the Flow - My Story...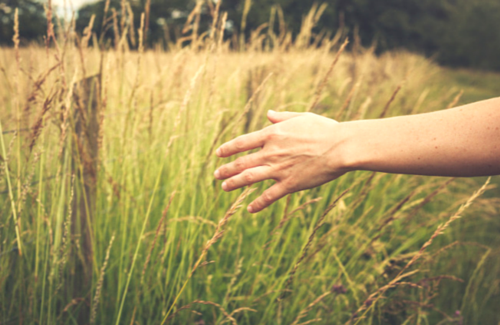 Here's a personal story about how I learned to get in the flow:  I was working as a Fire Claims Representative at State Farm Insurance.   And what I thought I wanted … way back when … just four years out of college … was the opportunity to be promoted to Human Resource Manager.  

I'd been at NCR Corporation in Human Resources and had moved to Atlanta for personal reasons.  Economic times were tight at that time.  I had good references and basic experience, but job interviews were few and far between. I wasn't interested in insurance, but this job at State Farm would give me the chance to move into Human Resources if I did well, so I took it.

A Fire Claims Representative is the person who often sees you when things have gone wrong.  Like when your washing machine hose bursts and floods your basement when you've been away on vacation. Or you have a fire or when your dog bites your neighbor and your neighbor decides to to sue you.

Surprise!  This Job Helps Me Get in the Flow!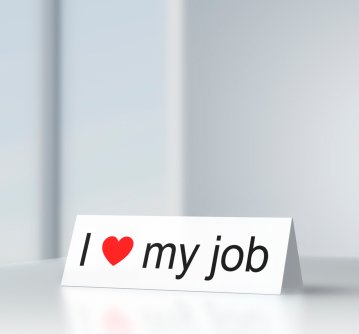 And I know it doesn't sound very glamorous but to my surprise  … I loved the job!

Here are some of the things I loved:  There was so much to learn – insurance, contracts, liability, interaction with attorneys and policy holders, house building estimation software and more.  I loved the learning and I also loved that I was in control of many decisions, because I could set my own schedule, interpret the policy, and write checks on the spot without needing to check-in with my manager.   No day was ever the same.  Doing these things helped me get in the flow, and stay there every day.

I thrived.  I excelled.  I actually made a good reputation for myself, so when they came to me and asked me to consider a HR Manager role at the Regional Offices, I jumped at it.  And I got the job!

And you know what? Two months in, I was bored.   After six months, I was miserable.  How could this be?  It was the same company AND a job in my field!
At first, there was a lot to learn, and that kept me engaged, but I soon found out that the Human Resource job was very structured and very different from my HR role at NCR.  I spent a lot of time every day following set and rigid processes, and I was supposed to make sure everyone else followed those same rules and processes.  Ugh.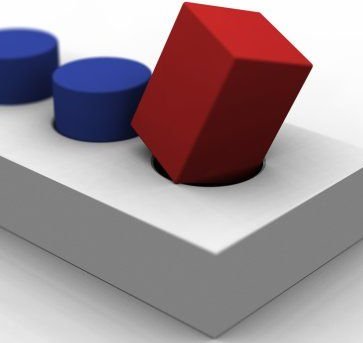 It felt routine to me.  I didn't feel as if I were in charge of my role, my time, or my workload.   And, the way I saw it, everybody moved at a snail's pace.  Decision-making, according to my preference, was even slower.

Before too long – I didn't want to do this job.  I was a square peg not fitting very well into a  round hole.

Eventually I made a change, which wasn't easy - because I was told I had a bright future there.  I can remember a co-worker pulling me aside, asking, "What are you doing?  You have it made here! I don't understand… why would you leave?"

Sometimes, I wondered the same thing.  I felt a bit like a failure – I blew a good opportunity with a good company.  Sometimes I'd judge myself for making the change and wonder why I had to leave.  Was I a loser for not following through?  I mean they really liked me. 

Why had so many other people been happy there and why it had been so hard for me?  Why couldn't I get in the flow in that really good job?

Get in the Flow with Awareness...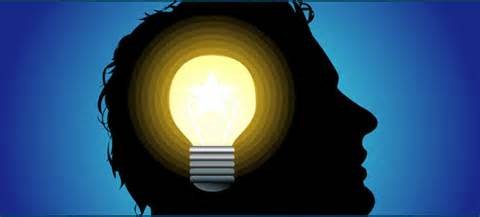 I found answers to these questions years after leaving State Farm when I first took the TriMetrixHD Coaching Assessment, an assessment that measures top style, motivation and thinking strengths. 
And, it didn't take me long to understand that the State Farm HR Manager role was not a good fit to my top strengths and motivators.  Before too long I started applying my assessment results to my life, eventually leading me to the work I do today as a Professional Facilitator, Consultant, Author and Assessment Analyst, which I've been doing in my own business for 12 years now.   (And something I want to continue to do until I'm 95, IF people will still hire me then!)

Over the years I've also used this assessment knowledge and insight to help many thousands of professionals hire the right people, help get themselves in the flow and to help teams get in the flow, so that they can work together and be productive.

If I had known then what I know now, maybe I could have stayed and excelled at State Farm.  If I had been aware of my top strengths and motivators I could have asked about working in a different side of the business that was a better fit. 
But, things have a way of always working out, and I bless that experience, because it was part of my journey that led me to doing the work I do today.
Here's the bottom line:  Having your life be a 'get in the flow, downstream' experience depends on understanding what your top strengths and motivators are, because they can guide you toward what you WANT to do … what you have the energy for … and what you DON'T WANT to do … what you just can't summon the energy to do.

According to Gallup research 3 out of 4 adults cannot name their top strengths and motivators, and they're  not using them on the job everyday.  You have to know this information to know where you'll thrive and what you're likely to enjoy it and get energy from.  Simple as that. 
With this insight - there's no more trying to force the square peg into the round hole, I promise.
Get In the Flow - Related Services and Resources:
LET'S TALK:
Contact us to schedule a Complimentary Consulting Call
or to ask questions about any of our Hiring,
Coaching, Training and Assessment services.