Career Management Training: The Real Secret to Getting More Energy and Loving Your Work
Page 2, Online Program Tools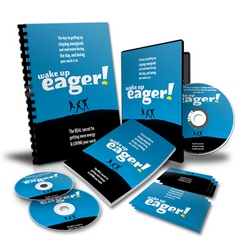 In this career management training online program you'll learn more about your top two passions and motivators.
Use the tools below to create more motivation in the workplace, at home and in every area of your life.
There are Five Tools in this online Mini-Workshop, they are:
Tool 1:

Career Management Training
Self-Study Debrief Workbook

DOWNLOAD Your Self-Study Debrief Workbook here. It, along with the video in Part 2 (below) will help you understand and use your Assessment Results.
If you don't have your customized Workplace Motivators Report yet, get it here, now.

You'll also want to bookmark this page because it is YOUR reference page for everything associated the Workplace Motivators Report and this mini-workshop.

Tool 2: Career Management Training Debrief Video

This instructional video, How to Read, Understand & Apply Your WORKPLACE MOTIVATORS Report Results will help you fully understand and use your results. (It's about 30 minutes long, watch it in 10 minute segments, if needed.)
This Video, and your Results, reveal: WHY you do what you do, WHY different work environments work or don't work for you, and provide valuable insight into WHY others do what they do.

Okay, place your completed report in front of you now, and click play, now...
Tool 3: Workplace Motivators Memory Jogger Card

Use this Memory Jogger Card to help ingrain and use the Workplace Motivators concepts as you focus on improving your own energy and motivation, and for better understanding others.
You'll get specific tips to help you better understand and communicate with others.
Click HERE to download this PDF Document, now.

Tool 4:

Workplace Motivators eBook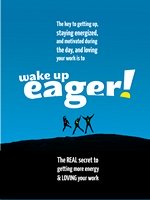 Download this 21 page PDF Workplace Motivators/Soul Intentions Guidebook Here. Use it to for ongoing reminders @ what motivates you and additional insight about your Results.

And, you can also access some of the same information by visiting the pages online here: Directory of Factoids and Tips for Your Workplace Motivators Results page.

Use this information to guide yourself and to create your days around your top two workplace motivators, passions and interests.

Tool 5+:

Career Management Training - Resource Articles


Read these articles to get additional insight into the power of creating your life based in your top motivations and interests. These articles are my attempt to explain the power of this report. I want others to enjoy the same awareness, understanding, motivation and inspiration I've found by using my Workplace Motivators Assessment Results:.

THANK YOU for taking this Workplace Motivators Online Training Program! I'm always adding new materials to help you @ this topic, so be sure to stay in touch via my online newsletter.

LET'S TALK:
Contact us to schedule a Complimentary Consulting Call
or to ask questions about any of our Hiring,
Coaching, Training and Assessment services.