'Take a Personality Quiz' (DISC Assessment)
Self-Paced Training Program

Take a personality quiz (the DISC Assessment) and begin using my self-paced training materials, and you'll begin solving your relationship problems right away!
Does it feel like everyone else is hard to understand? Or that they do not understand you? Are you having a hard time figuring out how to communicate with your boss, co-worker, a family member or employee or teammate? Would you like to find a way to make things better?
Some tension in relationships are a normal part of life, but they shouldn't be fixtures in your daily life. If you wrestle with on-going communication and relationship problems, it's time to to find out why.
A question for you to consider: Could you do some things differently? Most likely, yes. That's because, like most people (including myself), you may not always be fully aware of your own communication style – and how 'you come across' to others.
My "Take a Personality Quiz-Solve Home and Work Relationship Problems - DISC Assessment" Online Program is designed to help you identify your personal communication style so you can put the strife to rest once and for all. That's because you'll know how to adjust your style to be even more effective.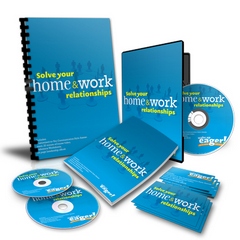 In this "Take a Personality Quiz-Solve Your Home and Work Relationship Problems -DISC Assessment" workshop, you'll learn:
How to understand your own personality – and those of others
How to manage your blind spots – those traits that you're not even aware of, but which keep you from "playing nice" with others
How to recognize and claim your personality strengths
How to create positive relationships, solve problems, and reduce tension by better understanding others
How to reveal and learn to manage the causes of conflict internally and with others
"I immediately felt a shift of greater consciousness in relating to others... questioning myself as to whether I'm using my style or adapting my style, and what the other person's style might be! It would be wonderful to know the style of everyone that I do business with."

Publisher Cathy Johnson-Campbell of
www.inspired-personal-development.com
"This workshop...has given me a deeper understanding of my strengths and a better appreciation of areas that will benefit from improvement.

By using the worksheets I know that I'm going to be able to Wake Up Eager and communicate so much better!

Publisher Caroline Shipsey of www.healthylifestylesuccess.com
And so will you!
For a small investment in time – a lunch hour or two – you can learn how to end your communication and relationship problems with the most important people in your life. That's because, in this program, you will have all the tools you need to recognize your patterns and change them for the better once and for all.

Here's What You Get...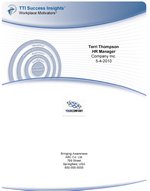 So, say GOODBYE to on-going strife, conflict, and distress and say HELLO to:
Knowing how to solve communication and relationship problems for good
Making real progress in your business and personal life
The inspiration and insight to design your life the way you want it to be, not as you've been told it "should" be
And all for the low, low price of $65.00.
In fact, I'm so sure my "Take a Personality Quiz -DISC Assessment Mini-Workshop" will drastically improve your communication and relationships, I'll even show you all the development material you get, in advance, right here:
REVIEW All 'Take a Personality Quiz' Program Materials - HERE
Ready to have the life and stress-free relationships you always wanted, but weren't sure how to get? Click here to order my "Take a Personality Quiz" mini-workshop and get started today.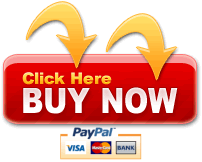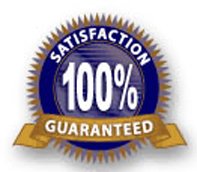 "My Crazy 365 Day Guarantee"
I'm so confident that you'll benefit from this "take a personality quiz" mini-workshop that I'm willing to take the entire risk. Get your online report today. Read it and use the workshop materials. Take as long as 12 full months to work with the material.
If you do not gain any benefit from using and implementing this material, then I want you to ask for a refund because I don't deserve your money. Just send me an email if you are unhappy with any product I provide, I will promptly and courteously offer you either a replacement with another session/recording or a refund, at your discretion.
Haven't you always wanted to take a personality quiz to see what it will say about you? Get your report in 10 minutes...
LET'S TALK:
Contact us to schedule a Complimentary Consulting Call
or to ask questions about any of our Hiring,
Coaching, Training and Assessment services.

If you have questions about this Program, call me at: 770-578-6976, or contact me via email, here.