The Best Business and Career Education
Advice and Resources


"I've tried to share business and career education advice with her.
It seems like nothing I say helps."

"He hates his new job. I don't know how to help him."

"She's not sure whether she going back to school now or not.
I don't know what's best or how to guide her."
"I have lots of career options, but I'm not sure what I really WANT to do,
and I'm not sure how to figure it out..."

In my Hiring Assessment and Faciliation Work I hear comments like these from concerned clients who are trying to:
help their kids find the 'right' work,
help colleagues and friends recover from a lay-off,

figure out their own career path and best next steps.

Whether it's nervous young adults graduating from school stepping into the world of full-time work for the first time, or colleagues who can't find a job or who even hate their job or when we're trying to figure out for ourselves what to do next when career frustration hits - we all look for answers . We naturally go 'on the hunt' for the best business and career education advice we can find and offer.
In this Article/Post you can:
The Best WUE Career Resource Tools and Resources to Help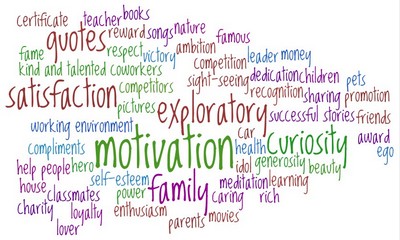 A FREE CAREER CHANGE INTERVIEW, FREE QUIZZES and TWO ASSESSMENTS:

ASSESSMENT TOOLS THAT I RECOMMEND: There are two Assessment Tools that bring clarity and direction to what a person needs to thrive at work. They reveal what kind of environments energize you and what will stress you out.
THEY DO NOT tell people what to do next (no credible Resource can really even do that...) BUT THEY DO help a person pick the Path that matches their natural strengths, interests and talents.
These are the two tools that helped me the most in my own Career Search and that I use anytime I am helping someone else:
1) The DISC Communication Style Assessment Program: This Assessment provides a 24+ Page Report that

reveals Strengths, Blindspots, How You Like to Be Managed, Ideal Work Environment and more.

In addition to the Assessment, I provide Self-Study Debrief Tools (a video, worksheets and more...) to help people use their Assessments Results to guide decisions. Click Here for More Info About This Business and Career Education Advice Assessment Resources.
2) The Workplace Motivators Assessment Program: This Assessment measures and reveals something different from (but compatible with) the DISC Communication Style Assessment. With these Assessment Results a person gains

insight to Work/Life Purpose, by revealing a person's top two passions and interests.

Here, I also provide Self-Study Debrief Tools (a video, eBook, worksheets and more...) to help a person use their Assessment Results to make better career decisions. Click Here to More Info About This 'My Intrinsic Motivations Revealed' Assessment Program.

My Business and Career Education Advice:
The MOST EMPOWERING Thing You Can Do...

I'd like to share what I've come to understand is the best and most empowering thing you can do for another person. Sometimes when I share this advice, others shrug it off, thinking it is not enough, but in truth, I believe it is everything, and that it's absolutely the most important thing you can do for someone you love:
Here it is - the best support you can give someone you care about is:

SEE their success before they do.
Practice in your mind all of their strengths, all of their talents, all of their goodness. Do not buy-into their momentary self doubt. Remember the wealth of possibility this person has Within, and recall it until it becomes the dominant vibe within you. So that EVERY thought, word, action and interaction they have with you - includes your sense of their bright future.
As you see, feel and radiate what is right about this person you will be the positive influence you intend to be.
And from your belief you help them realize their potential - your positive influence will help them find their own answers, their own path, their own motivation.
And then, you will have truly given them the best business and career education advice known to all:
"You are good. You are valuable. You are meant to be happy. You are supposed to have fun.
You can create a life and work you love.
The future is yours. You can do it!"
---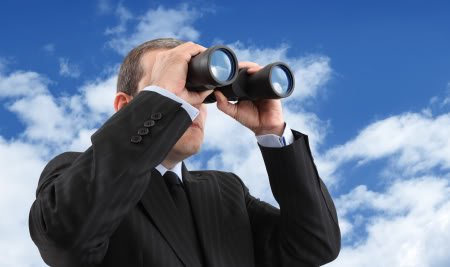 Get the Job You Want: The Career Guidance, Resume & Interviewing Preparation Help  You've Been Looking For...  
Articles, Complimentary Coaching and More, Here.

---
Best Business and Career Education Advice:
Get and Give "It" Here...

Help Others Here, Share Your Wisdom:
This part of the article requires your participation. Think back - what advice has stayed with you over the years? What did someone say or do that helped you? Have you found insight, tools and/or resources that could help others? Emails are not collected here.




Business and Career Education Advice from Other Readers:
Click below to see contributions from other visitors to this page...

Contact Us To Schedule a Complimentary Consulting Call or to Ask Questions