Get the Job You Want: The Career Guidance, Resume & Interviewing Preparation Help
You've Been Looking For...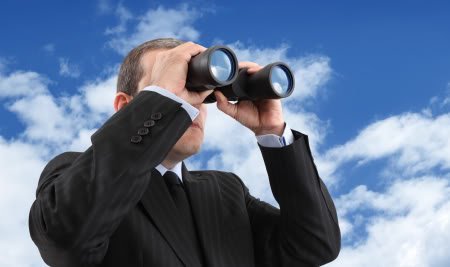 Do you need resume and interviewing preparation help?  Do you want to make a career shift?  Have you been looking for career guidance? Are you trying to land the job of your dreams? 
If you answered yes to any of these questions, get career, resume and interview coaching advice here:

| | |
| --- | --- |
| TIPS & ARTICLES: | COACHING RESOURCES: |

Why Do People...?
You spend one-third (or more) of your life working.  Shouldn't your work be something you like to do? Maybe even something you love to do?  I think so! 
But, gosh, there are so many people who are unhappy in their work.  Unhappy for 1/3 of their life. Why do people stay in work that bores, frustrates or aggravates them? 
I know there are many valid reasons why some people stay in bad work situations. And, I firmly believe, that sometimes, some people, just need to stay-put based upon their own personal and professional situation. Individual strength can sometimes be gained by making the best of a bad situation and 'making peace' with where you are.
But I don't want anyone staying in a frustrating work situation just because they FEEL UNSURE about HOW TO make the right career change or about HOW TO interview successfully.  To feel unsure would make sense, many of us have NEVER BEEN TAUGHT how to excel in the job search or job seeking skills.  (It IS an acquirable skill...)

 "It is hardly possible to build anything if frustration,
bitterness and a mood of helplessness prevail."
Lech Walesa

Sometimes, based upon your life circumstances, you need to stay put. 
But sometimes in order to have the Wake Up Eager Life that you want, you need to make a move.  To make some changes. 
And when you do, you will find that an experienced 'Guide' can make your career journey clearer, faster and easier.  Online access to resume and interviewing preparation coaching, as well as in-person or phone coaching, will help you get the job you want.
That's why I've decided to work with with Career Coach, Consultant and Mentor Howard Cattie to help me provide for you fee and free career counseling, resume help and interviewing preparation assistance.  
| | | |
| --- | --- | --- |
| | What People Say About Career Coach & Consultant Howard Cattie: | |
"Howard by far is the best Career Coach expert I have ever come across.
He puts everything into easy to understand terms that are easy to learn and
implement for an effective job search. In addition, with his superior
interviewing techniques, I was able to separate myself from the competition
and land the dream job I have today. I highly recommend him and
urge anyone in career transition to reach out to him! Thanks Howard!"
Coaching Client - Regional Sales Manager Michael C.

I recently graduated from Clemson University and in about a month I landed
a job, thanks to Howard! With his help and guidance,
I was able to learn many different interview techniques. The Interview Coach
videos taught me numerous ways to conquer an interview. Howard was
available for guidance when I needed it and gave great advice. He is a very
understanding and caring person. I recommend Howard because not only
did he help me land a job, he taught me career tactics that I will
use for the rest of my life!"
Coaching Client, New College Graduate Ashley M.
Contact Howard for a Complimentary Coaching Discussion, Here.
LET'S TALK:
Contact us to schedule a Complimentary Consulting Call
or to ask questions about any of our Hiring,
Coaching, Training and Assessment services.

Leave Career Coaching and Interviewing Preparation,
Go To Contact Career Coach Howard Cattie