Answers to Your Important Questions, Like:
Why Is Motivation Important? 
What is Leadership Success, Really?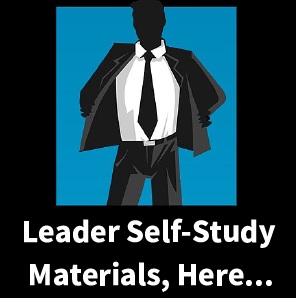 Get answers to your questions, like: "Why is Motivation Important? What is Leadership Success, Really? How do I get MORE Motivation and Success for Myself and My Team?" with these do-it-at-your-own-pace tools and resources:

Links to Leader Self-Study Materials:

These Materials Are For You, If...

You are working hard and you are finding success, but you want MORE energy and ease, and LESS frustration and tiredness. You want abundance in EVERY area of your life.  You have high expectations and strong intentions to live your ENTIRE life, professionally and personally, with gusto.

You WANT want to Wake Up Eager every day, but sometimes, you lose steam...
Being a great Leader takes more energy and time than you ever imagined.  Your visions of LIFE success (career AND home) sometimes gets lost in the overwhelming whirl of details and pressure.
It's no surprise you can experience short-term burn-out and momentarily lose confidence, sometimes causing you to ask throw your hands up and ask "Why is motivation important anyway? What IS leadership success anyway? And, is all of it even possible!?!?"
Wisdom from Best Selling Author Seth Godin:

"What I'm saying is that one person---
okay, what I really mean is YOU---has everything.
Everything you need to build something far
bigger than yourself.
The people around you realize this,
and they are ready to follow,
if you're ready to lead."

Seth Godin, Tribes: We Need You to Lead Us
How This Site Helps You Answer Your 'Why Is Motivation Important?' and 'What Is Leadership Success' Questions:
You get effective Leadership practices, development tools, tips and resources that are all delivered online in self-study programs, many of which are free.
You'll find a simple focus on five comprehensive real-world Wake Up Eager Habits that are based upon scientific research, professional development expertise, personal example/experience and Universal Spiritual Law.
You'll be reminded of YOUR greatness (no one's playing 'Guru' here) and you'll get honest sharing (no fake 'cheeriness') about Work and Life's challenges and successes and Tips for creating more Wake Up Eager days.
FREE INSPIRE SURVEY: Why Is Motivation Important? Wake Up Eager Habits Quiz
Wake Up Eager, Motivation, Inspiration and Success is About This -
Reaching, Aspiring and Evolving to More Good, Joy and Expansion:

"Far away there in the sunshine are my highest aspirations.
I may not reach them, but I can look and see their beauty,
believe in them and try to follow them."

Louisa May Alcott
LET'S TALK:
Contact us to schedule a Complimentary Consulting Call
or to ask questions about any of our Hiring,
Coaching, Training and Assessment services.