Your Healthy Family Relationships Advice, Comments and Questions...
Part 1,
2,
3,
4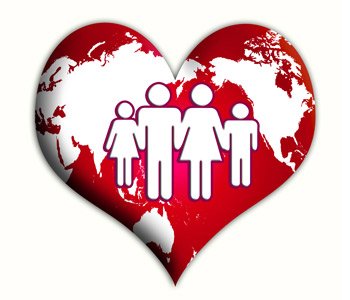 We're looking at healthy family relationships and close friend connections, here. And this is Part 4, of a Four-Part series.
The goal in this Series has been to provide you, the busy Leader, tips and tools that will help you create closer connections with family and friends.
In Parts 1, 2 & 3 we've reviewed important stats about close connections, Four Critical Components and the Power of Traditions for building healthy family relationships.  All has been shared to help make this Wake Up Eager Re-Calibrate Daily Habit Quiz Statement "Absolutely True" for you: 
"I have a circle of friends/family that love, support and appreciate
me for who I am, more than just what I can do for them."
Now, it's your turn to share your thoughts, comments, questions and insights about this Topic.  What traditions do you use that work really well in your family?  Which of the four critical components do you struggle with most?  Which of them have you mastered, and how did you master it?   What recent 'wins' have you had in this area?  (Share so others can be encouraged.) What struggles are you having?  (Share so others can encourage you.)  Begin sharing, and read what others have shared, below.  Thanks for participating,


Share Your Healthy Family Tips,
Traditions, Ideas and Questions...

Start Here:
What Other Visitors Have Shared...
Click below to see contributions from other visitors to this page...

LET'S TALK:
Contact us to schedule a Complimentary Consulting Call
or to ask questions about any of our Hiring,
Coaching, Training and Assessment services.

Leave This Healthy Family Relationships Series,
Go To Fun Quotes and Videos About Families