Healthy Family Relationships: Why It Matters & What I Realized After My 'Tumble'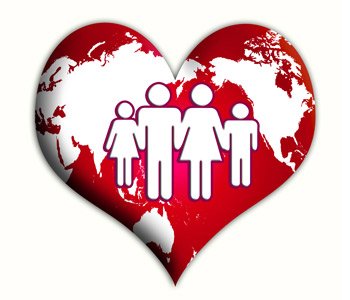 Part 1,
2,
3,
4
Finding time to create meaningful and healthy family relationships and close work friendships plays a key part in professional success and motivation.  
The Gallup Organization interviewed 5 million employees, and they
discovered that 56% of the people who say they have a best friend at work
are MORE energized, engaged, satisfied, productive, and successful in their work.
While only 8% of the people who don't, are.
They also discovered that if you don't have a best friend at
work your chances of being engaged in the work are slim - 1 out of 12!!
Bottom Line: Healthy, happy, close connections with others impact both our personal and professional satisfaction and success. That's why this statement is in the Wake Up Eager Re-Calibrate Daily Habit free Motivation Test/Quiz:

"I have a circle of friends/family that love, support and appreciate
me for who I am, more than just what I can do for them."
How true is this Statement for you?  How much focus do you give toward trying to develop stronger ties with families and friends?
As the Gallup studies reveal something that you probably already intuitively realize, close connections with people you trust and who care about you is an essential element of every leader's long-term motivation and success strategy.
When you have people n your life (related to you or not...) who love you, see the best in you and will be there for you no matter what, you have your own built-in inspiration, encouragement and support network. And EVERY professional needs that!
In This Four-Part Post/Series I'll Share:
This Page: How I Realized I Could Improve in This Healthy Family Relationships Area...
When I Realized I Could Improve...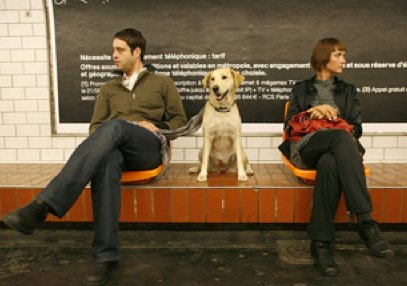 I have friends and extended family that I care about (I don't have children), but, until the last eight years or so, I had NOT worked in a focused or consistent manner to deepen and strengthen these personal relationships.   
Back then I'd probably have rated myself a 5 or 6 (on a Scale of 1-Not True to 10-Absolutely True) on the healthy family relationships statement: "I have a circle of friends/family that love, support and appreciate me for who I am, more than just what I can do for them.".

A REALIZATION IN AN ODD PLACE: I realized what gets in my way while participating in an experiential exercise during Professional Speaker Training Workshop. The exercise was not directly related to healthy family relationships, but it did highlight what gets in the way for me. I share this with you because I believe this same thing hinders other Professionals, too. 
One of our Workshop assignments was to 'let loose, be relaxed, real and in the moment' as we shared our prepared Speeches. No effort. No trying. No mask. No fake. Just 'be' the topic. It might sound weird or easy to some, but it felt very hard for me.
It helped me realize that I was focusing a lot on 'effort, trying and adding value'. If I wasn't being 'funny, helpful, insightful, bright or uplifting' or offering something 'special', I felt like I was not doing enough to earn the support, trust, interest or love of the people listening to me.
This kind of striving and effort with people, along with an independent nature, is applauded in the Corporate World - but can create distance and separation in our personal world.
My "Tumble"  and What I Realized...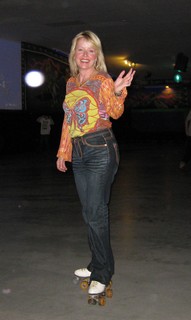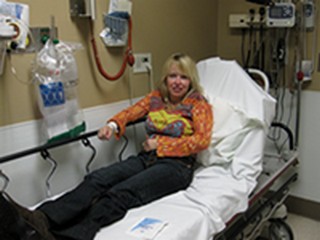 My 'hang-ups' around not asking for help and trying to always 'add value' hit me right in the face on my birthday awhile back, as I went from having fun roller skating...to the hospital at midnight. 
Yes, it was my bright idea to go skating. 
No, I did not break both wrists, just my left. (I'm left-handed, bummer, huh?)  But I did I severely strain my right hand, and it hurt just as much as my left wrist! (I originally typed the first draft of this article with a couple of fingers!)
After my "tumble" Jeff, my husband, had to help me brush my teeth, get dressed, fix dinner, put up the dishes, move my pillow, get me ice, put on my jacket. Well, the list went on...and on...and on.
This small, 'not-a-big-deal-I-will-heal' experience, was quite the experience for me.  I like being independent. I like being in charge and getting things done myself and not needing to rely on anyone.  For 'Independent Me'  it was very hard to accept all the help.

It really heightened my awareness about how important it is to have people in my life who love and accept me, and are not only around because of what I do for them.  My "tumble" brought home the importance of strong and healthy family relationships (and friends, too).
Even though being independent and competent is a skill most
successful Leaders  have mastered, it's also really
important to have people in your life who love you, and will
care for you, even when you can't do a thing for them.
Taking the time to solve relationship problems. To re-build, strengthen and/or create healthy family relationships (and close friends) who love and appreciate you for you, not just for what you do for them, is worth your and my time and attention!
I've gone to several experts for the best tips and ideas for improving family relationships.
Go to Part 2 of this Post:
Healthy Family Relationships:
Four Critical Components to Master - from an Expert's Point of View
LET'S TALK:
Contact us to schedule a Complimentary Consulting Call
or to ask questions about any of our Hiring,
Coaching, Training and Assessment services.