Communication Style DISC Leadership Training, Coaching and Certification

DISC Teaches Something EVERY Professional Should Know: How To Understand, Communicate and Lead Others...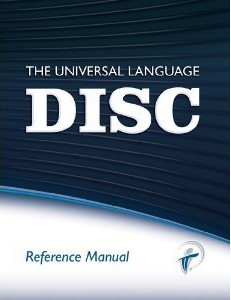 We offer three communication style DISC leadership training and certification option packages and can tailor each to best fit your needs and wants:
#1 - Self-Paced, Self Study

#2 - Classroom Training
#3 - Six-Week Virtual Training
Once you've successfully completed one of the three certification options, and successfully passes the online exam, you are then can add the DISC certification title to your credentials: CPDA - Certified Professional DISC Analyst.
Call or email us, any time to discuss the pros and cons of DISC Assessment Certification. I've tried many other Assessments and I'm happy to share my experiences, and talk through your particular needs.  Each certification package can be tailored to your individual interests.  
An Overview of DISC Assessments and Certification...

The DISC Assessment is one of my top three favorite Assessments. It is the leading personal assessment tool used by more than 40 million people to improve work productivity, teamwork and communication.  It's so popular because it's relatively easy for classroom participants to understand it and immediately use it to improve communication in all relationships.

The DISC Assessment helps people discuss their behavioral differences and preferences in a non-judgmental way.   This Assessment helps leaders and sales pros:
Increase self-knowledge

Improve understanding and communication with others
Facilitate better teamwork and minimize team conflict
Develop stronger sales skills by identifying and responding to customer styles   

Manage more effectively by understanding the dispositions and priorities of employees and team members
My Top Ten Favorite Uses for the DISC Assessment:

What You'll Know Once You've Completed a Communication Style DISC Leadership Training and Certification Course:
You'll Know How To:
Simplify complex issues of human behavior by applying Communication and Behavioral Styles (DISC) Analysis in the workplace and at home.
Activate your own Communication DISC Style strengths for more effectiveness and motivation.
Identify your behavioral style blind spots, and effectively manage them.
Sell/manage/work & live with diverse styles with less stress!
Influence and motivate others who don't seem to think the same way you do.
Avoid communication mistakes that lead to misinterpretation.
Easily integrate the DISC debriefing processes, tools and workshop into training, leading and coaching situations.
Motivate and inspire others toward greater productivity.
Capitalize on talent and integrate specific strengths into organizational and team roles.
What You'll Have Once You've Completed One of the Communication Style  DISC Leadership Training and Certification Programs

You'll get your own (customized with your company brand/logo) Online DISC Assessment Center, allowing you to assess clients, trainees and employees 24/7.
You'll get a 30% discount, off of list price, on your future Assessment purchases
You'll be prepped & ready to complete the online TTI International DISC Open Book Exam. Soon you'll be DISC Certified, demonstrating your knowledge and expertise by placing the designation of: Certified Professional DISC Analyst (CPDA) next to your name.

The Self-Paced Communication Style DISC Leadership Training Certification Package is tailored to your needs.  You can select the the lowest cost option (complete self-study) or you can choose one or many phone or in-person mentoring and coaching discussions with me.

The Virtual and Classroom Packages 

Communication Style DISC Leadership Training Certification Package Includes:

numerous add on options, such as a three-hour DISC Assessment debriefing & communication skill team building workshop,

which will help you easily facilitate skill development in others.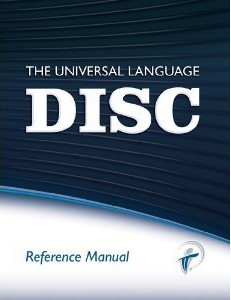 Contact Us  to Discuss Your
DISC Assessment Certification Questions. 
770-578-6976   suzie (at) pricelessprofessional (dot) com
Online Contact Form

All About the Self-Study DISC Certification and Training Program:
Self-Paced DISC Certification – What's Included:
This is the option I took when I became certified in 2004. Here's a list of the self-study materials you will receive:

Access to my private DISC Certification online study tools page with 50+ DISC-related content, resources and tools.

Six emails  (one a week) to help you start strong and guide you successful completion of the exam

DISC Reference Manual (This is a great study and reference manual.)
Two hours of video  training.
Practice Exams with answers to prepare for taking the online certification exam Online certification exam.

Online Exam. When you are ready you sign up to take the online exam. There is no deadline – and you can study and prepare as fast or slow as your schedule allows.  The exam it is an open book exam and it takes about 3 hours, on average, to complete.
Sixty- minutes of consulting time with me is included, to help prepare for the exam. 
This can be completed by Skype, phone or via ongoing email conversations, as needed.

Marketing resources to help you explain and share the assessment and it's benefits to internal and external clients/participants.

Numerous complimentary DISC Assessments you can use to assess yourself or assess others close to you.  (This will help you better understand, apply and practice using the DISC language.  It makes theory come alive as you debrief friends and family.)
Once you are certified we can set up for you a company branded assessment online Assessment Center. This gives you the ability to use the assessments with employees, clients and colleagues.  You are only charged for assessments as they are used, and once you're certified you'll receive a 30% discount on all assessments.
Access to 'done for you' Leadership and Team Building Workshops, facilitation guides and agendas and more!

The fee for the virtual self-paced package is $1,495, per person.

All About the Virtual or Classroom DISC Certification and Training Program:

Classroom or Virtual Participants Can Gain Access to All Of These Materials:**

**All Packages Can Be Tailored to Your Needs and Budget


Six 90 minute phone/webinar or in-person classes-
held once a week for six weeks.
See what's covered each week, HERE. (PDF Download)
(For the Virtual Package - all six classes will be recorded
for you, in case you miss a class.)
Two optional Question & Answer Calls
(These two calls will also be recorded and
available for you to listen to any time.)
Two hours of one-to-one
coaching with me, Suzie Price
(My bio is here.)
For the Virtual Package: Six weeks of unlimited email support
Four DISC Assessments
(For Self, Friends, Clients - great for practice!)
DISC Reference Manual -
"The Universal Language of DISC"
(THE Communication Style/DISC 'bible'
a must-have resource for ongoing reference and learning.)
A robust DISC Certification training page with videos, practice tools, debriefing guides, workshops and more.
(Everything you need to know to
easily pass the DISC exam and use the tool in your training and development work)
One Dry Erase DISC Wheel Poster


The right to use the designation:
C.P.D.A.
DISC Certification Open Book Exam
(Taken at your convenience,
on a date and time you select;
time involved to complete: 2-3 hours.)

One Workplace Motivators Assessment
(For Self or a Friend. Another great
coaching & training tool that works well with DISC.)
Half-Day Leadership Training and Team Building Seminars with PowerPoint slides and unlimited Reproduction & Customize-to-You Rights.
(Available via soft on copy-on PowerPoint or PDF
-you will need to print to use.)
Upon completion of the Course:
Online Assessment Center customized with your company brand/logo


Upon completion of the Course:
30% discount off List price for DISC and Team Assessments



VIRTUAL TRAINING CLASS FEE, WITH A TEN PERSON MINIMUM, PER PERSON**
$1,250

**Ten person minimum. Cost may vary based upon chosen program options.

Value:






$1,200






$ 400




$ 200



$ 400



$ 260



$ 139




$ 150



$ 40




$ 40




$ 500





$ 65




$ 50





$ 800





$ 250





$ ongoing savings




VIRTUAL TRAINING PROGRAM TOTAL VALUE:
$4,500
---

Here in this Course Curriculum Document you can review
in more detail what will be covered each week in either
the Virtual or Classroom Training classes. 
---
Benefits for Completing Any One of the Three Communication Style DISC Leadership Training and Certification Programs:

The DISC (CPDA) certification designation will help you distinguish yourself from the competition. It will emphasize your professionalism, expertise and value.
You'll have a higher degree of clarity and success as you work with others in coaching, leading and teaching situations.
A deeper understanding of the DISC assessment tools and how to use them for more leadership, coaching & training success.
Ease of access to DISC assessments that represent you well with your company logo and branding.
Lower expenses on your training budget, and high impact development tools and resources.
Your Investment...

The exact costs for each of the Three  Communication Style DISC Leadership Training and Certification Packages (Self-Paced, Classroom and Virtual) will vary because we can tailor the Package you choose to best fit your overall goals and budget. 
If a Classroom or Virtual Package is selected, the course price becomes even more cost effective.  By value-packaging this program, delivering it virtually, and recording it for future use - I am able to offer this program for much less than my usual corporate training rates.  And your Participants will receive my best DISC leadership, training and coaching secrets live and via recordings so that they can listen to them over and over - taking full-advantage of each and every training and coaching tip, secret, and resource!
The best value Self-Paced Certification Package can be purchased for one person at a time and is only $1495, which includes detailed self-study materials, practice exams, one-to-one coaching, discounted assessments and a branded-for-you Assessment Center and your online open-book certification exam when you're ready to take it.   This is the route I took, and it worked for me.  This is a cost-effective option.
There are many pricing options and package details we can offer to fit your particular interests and needs.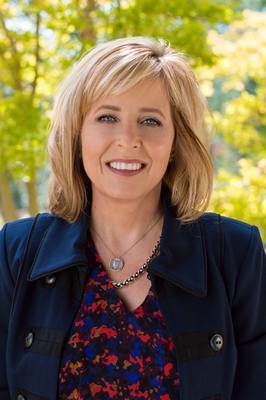 Contact, Me,  Suzie Price to Discuss Your
DISC Assessment Certification Questions. 
770-578-6976  
suzie (at) pricelessprofessional (dot) com
Online Contact Form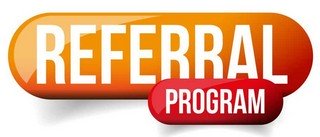 Refer someone to any of our Certification Programs and if they mention
your name and start a program YOU receive $100 credit to apply
towards your own future certification training, a coaching call or for five
complimentary side-by-side assessments.
Just make sure the person you recommend mentions your name when they contact us.
You can also email us by clicking here,  to let us know who you referred! 
Thank you in advance!!
LET'S TALK:
Contact us to schedule a Complimentary Consulting Call
or to ask questions about any of our Hiring,
Coaching, Training and Assessment services.


Go To Our Assessment Certification Overview for Information About Other Certifications