Improve Work Motivation by Evaluating Job Fit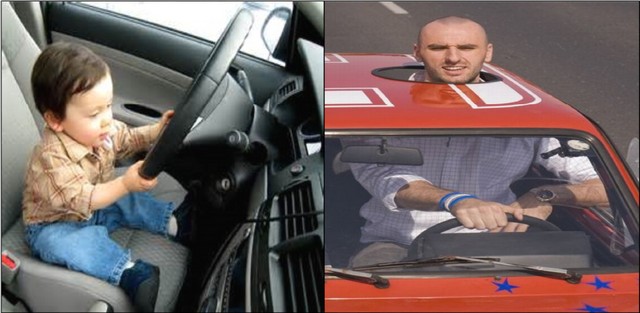 Do you want to avoid the challenges of having a good person who is not a good fit for the job?

You must ask and answer this essential question about with every candidate and employee: "Do the behaviors, rewards, personal skills, background, and future visions for this job - fit (or match) - the person interviewing or in the job?"
Applying any other motivation technique (like goal setting, training, or encouragement) BEFORE you evaluate job fit in does not fix the fit problem, and is a big fat waste of time!
Over $250 billion a year is lost in productivity by workers who are not committed to their work.
Workers who don't have the opportunity to use and express their natural strengths, 
which are not a match or a fit to the job, are usually not going to give their very best at work.


The "Official" Wake Up Eager EVALUATE JOB FIT Definition:
To EVALUATE JOB FIT is to focus on matching jobs to the right people, ensuring you have the right people in the right 'seats.' (Including yourself!)
EVALUATING JOB FIT is a repeatable process you can learn, where you define what each job needs, and then successfully match individual talents to each job in four areas: Background/Experience, Communication Style, Motivators and Personal Skills.
EVALUATING JOB FIT is important because it will help you:
Lower risk when hiring and promoting

Improve job performance and satisfaction

Reveal your own and others specific 

strengths and development opportunities
Reduce unwanted turnover.
To discover if you are doing everything you can Evaluate Job Fit during the hiring process, take this free quiz Top 13 Mistakes Hiring Managers Make.
"I am convinced that nothing we do is more important than hiring and developing people.
At the end of the day you bet on people, not on strategies." Larry Bossidy


What Does it Mean To Evaluate Job Fit?
When it comes to solid and consistent work motivation, whether you are hiring, promoting, or looking for a new position yourself, a solid resume and interview are just part of the story but are not nearly enough to know whether work motivation and performance will be consistent and robust.
Resumes and interviews don't reveal whether the job rewards what intrinsically motivates the person.  If not a match, motivation will wane quickly.
Resumes and interviews don't reveal whether the communication style needed for success in the job is the person's natural communication style. If not a match, tension and stress will build.
Resumes and interviews don't reveal whether the personal skills and attitudes needed for success in the job match the talents and capacity of the person.  If not a match, you'll get low performance, low capability, and a lot of headaches as you try to manage this person.
BOTTOM LINE:  Good people struggle when they do not fit all aspects of the role. And that includes much  more than their resume and background. 
How Can You Do a Better Job at Evaluating Job Fit?
Review these resources to build your understanding:
LET'S TALK:
Contact us to schedule a Complimentary Consulting Call
or to ask questions about any of our Hiring,
Coaching, Training and Assessment services.