Small Business Ideas and Resources
The Small Business Service Sellers Masters Course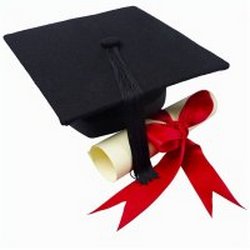 Small business ideas and resources that are practical, demonstrate value quickly AND that are free  - are short in supply!  That's why I couldn't believe it when I  stumbled across The Service Sellers Masters Course years ago.
This Course, delivered in an eBook, is: practical, adds value quickly and is totally free. And they DON'T EVEN ASK for your email address before you can get it!   Today, after having read the Course and implemented many of the marketing and selling principles into my bsuinesds, I can say that NO OTHER small business resource has helped me as much as this information.
How This Small Business Ideas Masters Course Has Helped Me...

I found this free, downloadable, immediately-available, eBook/Course  at the start of my 6th year in my consulting services business. I wish I'd found it sooner.
In the first five years of running my business I attended many of seminars and read 100's of books about marketing, selling and using the web to drive business.  None of those books or seminars helped me like the Service Sellers Masters Course has.  It's helped me:
Attract new clients
Lower my marketing expenses
Increase my market and has helped me build a business without boundaries

Get business-savvy about online business and marketing
Have more fun and find more joy in my business
What Is The Service Sellers Masters Course?

The Service Sellers Masters Course shows you how to use the Net to build a client base in a fast, cost-effective way. This Course is a 168 page document chock-full of insights, ideas, resources and tools you can use to build and market your business.
It helps you understand why small businesses fail and what most successful small businesses do well in creating a presence online that helps your service business attract business and build revenue.

In this short video - you see how a small service business person used the skills taught in the Service Sellers Masters Course to build a business without boundaries:

Business Without Boundaries:
Small Business Ideas for Marketing and Selling Online.

Contact Us To Schedule a Complimentary Consulting Call or to Ask Questions
I share more detail about how I'm using the insights found in the Service Sellers
Business Masters Course to develop a new business model, in this Article:
Good Leadership Skills, An Inspirational Leader and My Business Partner.