Of All the Important Leadership Characteristics: This One Can Be Hard-for-Me...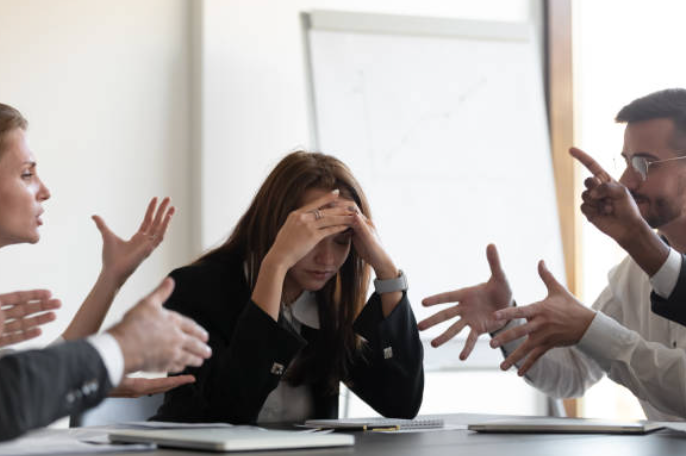 I've really struggled with this article on this leadership skill.
My original plan: four articles, one for each foundational leadership skill in the Competitive Advantage Leadership and Life  skills program.
I wrote about jerk leaders and the first C.A.L.L. skill. in my first leadership characteristics article was fun and easy to write, I knew exactly what needed to be shared about this Skill: Cultivate a Positive Sense of Self in Others.

As I 'wrestled with' this Article for the second skill,  I kept mulling it over, hoping for an idea or inspiration, while I was cooking dinner, walking the dog and while I did other work, "Why is this one so hard? What do I want to say?Hmmmm....How to explain this one?  Damn. No ideas... I feel stuck..."
Then I had a revelation!  
When I knew I needed to write this Article, I decided that THIS important leadership skill was " a boring skill." That while I knew it was necessary, it was "just uninteresting..." 
Then it hit me. I'm having a hard time writing this article, NOT because it's "boring" or "uninteresting" - I'm struggling because THIS is the Skill I need to work on the most!  
It's not boring; I just dissed it because I it's not something I am naturally good at! 
What Is This 'Boring' Skill? Why Does It Matter?

What about you? How good are you at this foundational Leadership Skill?
Addresses Problems Quickly By Focusing on Facts and Behaviors
Skill Definition: This is the ability to quickly, specifically and factually discuss with each team member poor job performance, ineffective personal behaviors and poor work habits. If you're doing this well you address problems quickly, objectively and without judgment and in such a way that the employee wants to take positive action.

This skill is one of the key leadership characteristics for great leaders because if you master it you can effectively handle these 'tricky' common workplace situations that many Leaders struggle with knowing how to handle well, like:
Minor rule infractions. Some people may think addressing minor rule infractions is 'nit-picking', but work structure can get out of control if not discussed and addressed.
Personal matters. This includes things likes how someone dresses, bathes or if they have a sloppy work area. These can seem 'tricky' because these are so personal, but that have to be addressed when the behavior impacts the work environment.
Too many personal calls or some other seemingly small bad habit– especially if this person's a high performer. Again, it seems 'nit-picking' when this happens especially if the employee is a high performer. If you're good at this, you can address the problem without dampening individual performance and motivation.
Someone who's very sensitive to feedback or normally argumentative. Our natural tendency is often to avoid this person, but usually we have to address it at some point, because the problem doesn't go away, it gets bigger.
Ineffective interpersonal behaviors and communication style issues. We often feel more comfortable with factual errors, mistakes and problems, it's harder to Style and Communication issues.
Learning how to address interpersonal problems and poor work performance, like the "tricky situations" listed above, quickly and without judgment is crucial because it improves employee trust. That's because everyone on the Team is watching and how you treat each person, in each situation.

What you do with one, sets the stage for how others expect to be treated. If you're effective addressing tricky situations, your people will respect your ability to be fair and direct. High trust on a team is built through respectful, honest and sometimes tough and candid discussions.
This is why this skill: Addresses Problems Quickly By Focusing on Facts and Behaviors is one of four 'great' leader, leadership characteristics.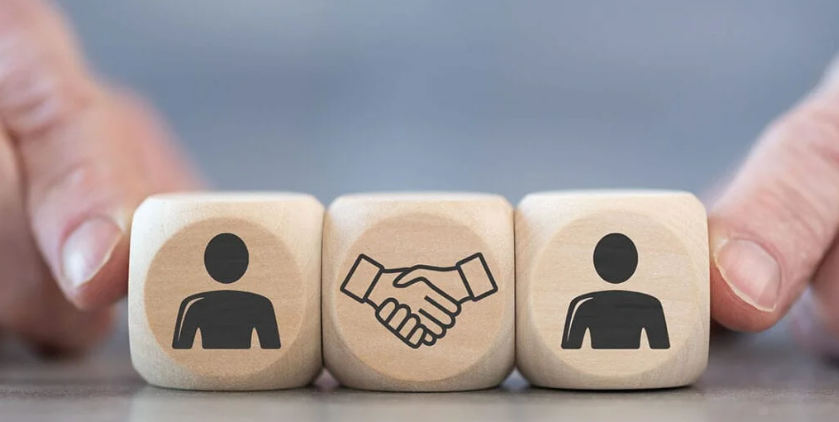 Role Models - Who Does This Well? What Does "It" Look Like?

I've not had many great role models for this skill, throughout my career, have you?  Most of the leaders I've worked for have been either too harsh or too easy. Addressing interpersonal or work performance problems effectively is not the easiest skill to build. Among all of the important leadership characteristics I cover it seems people struggle with this one the most.

If you master this skill, you will reduce and eliminate undercurrents,  the under-the-surface, unsaid opinions, and emotions that can rumble into a roar of a tidal wave if not effectively brought to the surface.
Leaders who've mastered this skill, along with the other three foundational skills:

Are neither insensitive/harsh OR too sensitive/nice.

Are not hypercritical

. They stay focused on possibilities and strengths in others rather than flaws.

When holding performance discussions, state objective data and facts (over gut instinct & opinion)

.

Have the

ability to balance

the needs of the situation versus the needs of the people – and address both adequately.

Can

remain calm and positively in control

in emotionally charged environments.

Are

aware of, but are not holding back due to

, the feelings of others.
Go to Part 2 of this Article Now for Two Actions, the Litmus Test You Can Use to Improve In This Skill (I use it, and it REALLY helps!) And you can download a Memory Jogger Card as a helpful recall Tool. You can go to Part 2 of This Article, Now.

"There is only one corner of the universe you can be
certain of improving, and that's your own self."
Aldous Huxley
LET'S TALK:
Contact us to schedule a Complimentary Consulting Call
or to ask questions about any of our Hiring,
Coaching, Training and Assessment services.