Definition of Balance & How to Balance Life
and Home Balance Tips, Page 2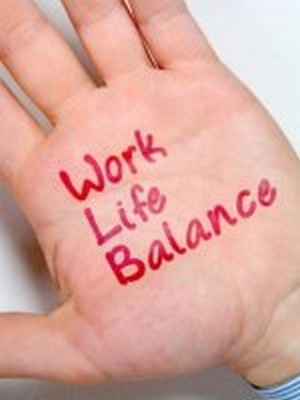 Page 1 of 2
I shared how I found my own definition of balance with my top 5 tips/mindset changes on Page 1.Now you'll get to read about others ideas about balance, get more work life balance tips and share your own thoughts, tips and insights.
5 Tips for Creating More Balance from WebMD:

When looking for online resources about balance I found a lot of blah, blah, so what, "Charlie Brown's teacher" (You know how she sounds right? There's talking but no meaning...) articles.
But I did find a really good resource at WedMD. It offers a good definition of balance (Opens a new window.) with 5 Tips for How to Create Work Life and Home Life Balance:
1) Figure Out What Really Matters to You in Life
2) Drop Unnecessary Activities
3) Protect Your Private Time
4) Accept Help to Balance Your Life
5) Plan Fun and Relaxation
"In all perfectly beautiful objects there is found the opposition
of one part to another and a reciprocal balance."
---John Ruskin
How Other Leaders Create Their Definition of Balance and Build a Rewarding Life Beyond Work...

I asked leaders at social networking website, Linked In, to share their thoughts about work and life balance by asking if this item on our free Wake Up Eager Mind, Body, Spirit Quiz, "I have a rewarding life beyond my work or profession." was important to success.   Many of these thoughts are uplifting and insightful.  This is just a sampling of all of the input I received.  Be sure to scroll to read the rest AND add your own insight.

Here are some of the responses:
You can also share your frustrations, insights and tips about balance by using the comment box, below.  Just so you know, I'm not collecting emails, from this page. The comment section is a place for friends in the Wake Up Eager community to share and support each other.
---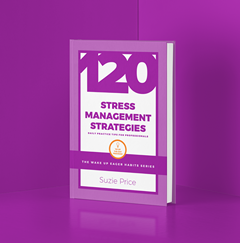 120 Stress Management
Strategies and Daily Tips Digital Book:
Mind, Body & Spirit Insights for Professionals
See a Complimentary 36-page Preview, Here

---
Share Your How to Balance Life and Home Tips AND Your Frustrations Here...
How important is balance to sucess?

Are you frustrated in this area? Have you tried everything to change things? What do you do when you're most overwhelmed?

Have you discovered what works and what doesn't? Have you found a surefire way of creating more balance? Have you found resources that you'd recommend to others? Do you have any tips that would benefit others who are frustrated in this area?

Share Your Insights, Frustrations, Tips and Resources, Here...

What Other Wake Up Eager Community Members Have Shared...
Click below to see contributions from other visitors to this page...

---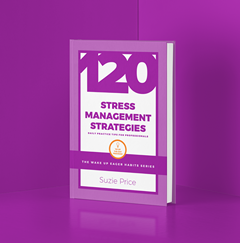 120 Stress Management
Strategies and Daily Tips Digital Book:
Mind, Body & Spirit Insights for Professionals
See a Complimentary 36-page Preview, Here

---
"Just as your car runs more smoothly and requires less
energy to go faster and farther when the wheels are in
perfect alignment, you perform better when your thoughts,
feelings, emotions, goals, and values are in balance."
---Brian Tracy
LET'S TALK:
Contact us to schedule a Complimentary Consulting Call
or to ask questions about any of our Hiring,
Coaching, Training and Assessment services.