The Best Spin Workout for More Workout Inspiration and Perspiration
& A Tribute to Coach Sean O'Malley

I've been on a quest to find the best spin workout.
On Page 1 of this article I told you about my new spin bike, I reviewed some of the workouts I tried (I found one favorite and several duds) and I mentioned Cardio Coach, a great workout option for other cardio workouts, like the treadmill and the elliptical. If you missed Page 1, go there, here.
Now I want to share what I believe is THE BEST Spin Bike Workout. Drumroll Please...
And, The Best Spin Workout Is...
I've decided that the Best Spin Workout is Cardio Coach, which includes eight 40-60 minute audio MP3 Guided cardio workouts. (I have all eight workouts...and all work great on the spin bike.)
Yes, I know I told you on Page 1 that I put Cardio Coach aside because I thought I needed a spin-specific workout. But, that's not the whole truth.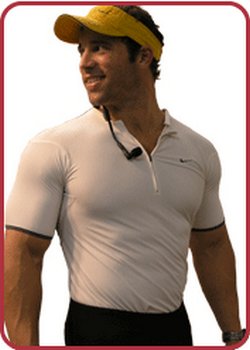 In truth I was avoiding using these GREAT Cardio Coach workouts with my new spin bike because the Cardio Coach Creator, Coach Sean O'Malley, died tragically in March 2012.
No, I did not personally know Coach Sean. But I was a raving Fan, like many others. Over the years the Cardio Coach workouts have inspired me and have helped me workout harder than I ever have before.
I was thunderstruck and particularly sad when I learned about his personal and emotional struggles that eventually led to his untimely death at 40 years old. So, even though the workouts are fantastic, I was avoiding them.
As I got  frustrated with all the duds I found in my 'What's the Best Spin Workout?' research, I hesitantly decided turn on one of the Cardio Coach Workouts. With Coach Sean in my ear I immediately began getting into my ride.
50 minutes later (with Cardio Coach) I had gone 20 miles on my spin bike, I was dripping with sweat, I'd burned @ 450 calories and my heart was soaring. I was perspiring, happy and inspired!
And, I was surprised. Listening to Coach Sean didn't make me feel sad that he'd ended his life. I actually felt exhilerated that he'd created something so special, so uplifting and so empowering.
I was also relieved to have re-connected with not only the best spin workout, but with such an inspiring Teacher and Coach. After trying all the other less effective workouts (with the exception of Cathe.com) it was clearer to me then ever before that Coach Sean exemplified what all the great Coaches do.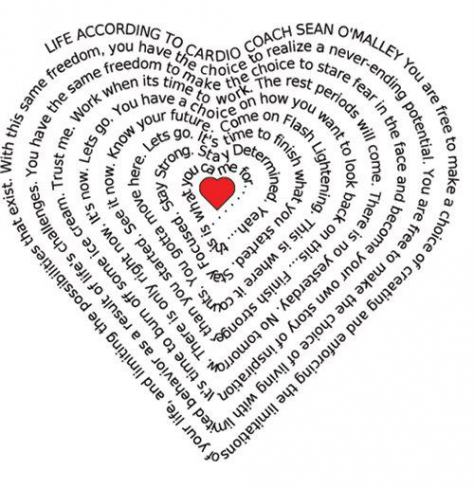 Here's Why Cardio Coach Is the Best Spin Workout (and Perfect for ALL Cardio Workouts):
Here's what so remarkable about Cardio Coach and Coach Sean, and why it's the best spin workout (and also perfect for ALL cardio workouts):
If you are not inspired when you start your workout with Cardio Coach, I gurantee you will be inspired when you finish.
He doesn't talk too much - but his cuing is perfect. Right when you're about to slow down, back-off or quit, he says something encouraging. It's like he's standing right there with you, seeing and feeling what you need and cheering you on to do more.
It's an 'experience'. The music, the things he says, the timing, EVERYTHING about the workout just feels right. After a Cardio Coach workout, you've not just worked out, you've had an 'experience'.
Coach Sean's tone, the words he uses, and his overall 'vibe' is empowering. It's as though he sees my ability and is pulling more good from me.
He's encouraging, not demanding. He's pulling you to and through a great workout, but not pushing. The difference is subtle, but so powerful.
He shares just the right amount of tips about calories or fat-burning.
These workouts are portable and easy to use while walking at lunch, running on the treadmill in the gym or when using fitness equipment (ALL cardio equipment) at home.
The music is beautiful and energizing.
He says things you want to remember, and that you like to hear, like: "You're getting in touch with your Inner Athlete..."My wish is that you find a way to live your life with the energy of your full potential."
And at the end of his Workouts, he often said, (and this 'got to me' when I heard it this time) "I'll see you next time."  See many more of Coach Sean's sayings in this lovely graphic I found online. I'm not sure who created it and would give credit here if I knew...
I hope this review helps save you time and money on your search for the best cardio workout. Truly, Cardio Coach and Coach Sean are, in my opinion, the BEST.
What Do You Think?

What do you think is the best spin workout? If you used Cardio Coach what do you like or dislike about these workouts? Do you have questions or comments about this article? Please share here.
My Musings About Coach Sean and Life...
How can someone create something as special and amazing as Cardio Coach, and then struggle personally as Coach Sean did?  I'm sure I'm not the only Cardio Coach Fan who's thought this. (He still has a lot of Raving Fans...)
I never met Sean, but in my career as a Consultant I've gotten to know many talented teachers and coaches. It's not easy to be an effective and sensitive teacher, coach, facilitator or leader.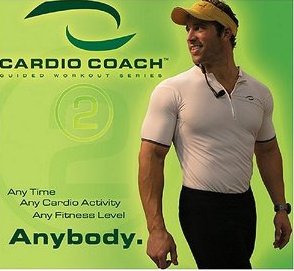 In my view, the best teachers/coaches are the people who see the best in other people. They intuitively inspire, empower, uplift and cause others to go beyond their perceived limitations. They are really good at helping people feel good about who they are.
I feel like Coach Sean O'Malley was one of the great teachers/coaches. He did all of the things great teachers/coaches do, and more, in his Cardio Coach workouts.
I believe that when the best teachers, teach, coach, write or facilitate, part of their greatness is because as they teach they tap into Pure Positive Energy and Insight. And when that happens, whatever they're creating or sharing is pure, special, seemingly 'Divinely-Guided'.
I've also noticed that many great teachers/coaches can also be very hard on themselves when they are not able to fully live what they teach all the time. (They're just being their human-self, like everyone else....)
Great teachers/coaches feel Connection flow through them when they teach/coach, and perhaps it's particularly hard to take when they're not in that perfect, 'Connected-Feeling-Place' all the time.
They're great because they can and do 'Tune-In,' but they may find daily life hard to take. (Think of other talented artists who create great 'art', but struggle personally...)
I didn't personally know Coach Sean, but I'm so glad I found him and his Cardio Coach work. One of his legacies is the Encouragement, Upliftment and Goodness he left us all in the form of eight Amazing workouts.
So, thank you Coach Sean. May you R.I.P. and may all those who were close to you feel your Presence, at peace, every day.
And, yes Coach Sean we will all "see" you, and absolutely feel the wonderment of you and the gifts you gave us, the next time we get on our bikes and tune into the best spin workout EVER!
Contact Us To Schedule a Complimentary Consulting Call or to Ask Questions
Leave This Best Spin Workout Article, Review My Blog Post Archives