Don't Let the Lack of Basic Management
Skills Bite You on the Butt! Online & Cost Effective Business Career Training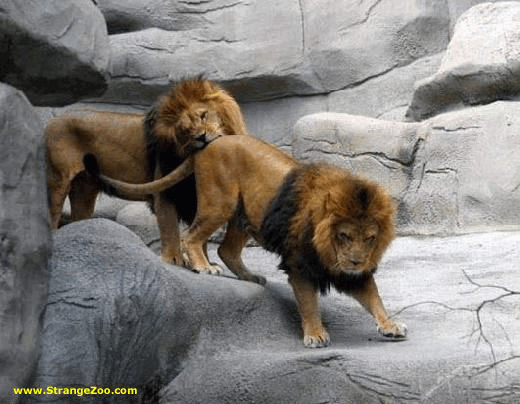 He couldn't lead because he lacked basic management skills.  He didn't know how to be a good coach, how to adapt his style, that listening was key, how to stop conflict in its tracks, and he didn't know how to get a team to work together.
He was promoted because he was technically smart. He knew the company, the products and the customers. When he was initially promoted, it seemed obvious he should be the new leader. He knew the product better than anyone else.
But, after that promotion he never went to the next level. In fact, he was the first leader to go when the lay-offs came. We've probably all suffered from a boss who was technically smart, but lacked basic management skills.
Heck, we've probably all felt like, at one time or another, that we could use a refresher course in our own management skills, especially when difficult people "problems" come up.
Having poor basic management skills WILL bite you in the butt. You know - sneak up from behind you to startle, surprise and hurt you.

Bad Bosses Lack Basic Management Skills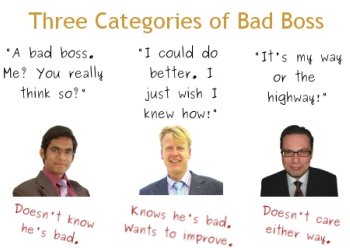 I hear it all the time in the training classes I teach.  I'll ask participants to describe the actions of the best boss they've ever had. Together we create a nice, robust list in a couple of minutes. (BTW, listening is ALWAYS at the top of the list.)
Then we start talking about the worse manager they ever had. That's when it gets interesting.
People can talk about bad managers for hours! It could have been 20 years ago, but the bad manager's specific bad actions are NOT forgotten. "Bad boss" behavior is recalled in minute detail and with venom.
I believe that many "bad" boss actions come from decent people who lack basic management skills. After all, most managers never start their career hoping they'll be the worse manager ever!
And if their company doesn't offer business career training they're left on their own to make all sorts of mistakes...leaving 'wounded' people in the hallway. Only to be remembered forever with anger and resentment.  Missing basic skills will 'bite you in the butt' in these ways:
your people will say yes to your face, no behind your back and with their actions

turnover will increase
productivity will go down
you could be demoted or worse, fired.
Self-Paced, Online Management Training

That's why I'm so excited to offer to you this several leadership development programs that provide practical actions steps you can use right away:
If you need more cooperation from your team and want real step-by-step instruction around specific things you can do and say that will guarantee more cooperation and motivation on your team, check out: Managing My Team - Building My Leadership Skills (M.M.T.- B.M.L.S., for short)  Six Week, Self-Paced eCourse, Here.

If you're a small business owner you can use this material to guide development discussions with your managers. Get an eCourse

for each manager and

hold weekly or monthly lunch and learn discussions.
Or if you're a corporate trainer - review this Complete Train the Trainer Leadership Curriculum, from my International Publisher, Vital Learning.
With these training options you can hone and build your basic management skills (and the skills of all the leaders in your organization), by putting management skills, lessons and training in your hands.
Now, there's no excuse for a lack of management skills.
Don't Be a Bad Boss!

Managing My Team - Building My Leadership Skills Six Week, Self-Paced eCourse

Contact Suzie To Schedule a Complimentary Consulting Call or to Ask Questions

Priceless Professional Home