What is Communication
Self-Paced Training Program:
Four Skills That Make or Break All Leaders

What is communication? What does it take to effectively relate to employees, bosses, customers and peers? What can you say and do to promote trust and good relationships?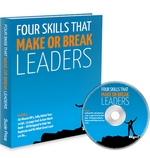 Did you know that there are simple, natural, non-manipulative actions you can take that will instantly expand your power of influence and create more leadership & sales success?
If your best efforts at good communication are not as impactful as you'd like, you definitely want to know about, and use, this Four Skills Program.
Because the truth is: few things have greater impact on your success in life than effective communication skills.
So, What Is Effective Communication?

We all know that communication is the exchange of words between two or more people. But it's a lot more than that.
It also includes aggresive listening, non-verbal responses, effective facilitation and being direct in a way that works.
Effective communication does all of the following things:
Influences
Inspires
Encourages
Motivates
Truly effective communicators enjoy tremendous influence and cooperation from those around them.
If this isn't happening for you, it's time to check out this self-paced program, "Four Skills That Make or Break All Leaders" Imagine, in just one lunch hour, you'll learn the four communication skills that make or break all great leaders.
You'll also learn:
What attracts, inspires, and motivates people toward better performance

What pushes them away
12 questions to gauge employee commitment and improve productivity
How to apply four key foundational leadership and communication skills
And, how to apply these skills so they become second nature

Four Skills Mini-Workshop Testimonial:

"The 4 skills for all leaders is a straightforward eye-opener. It is so well-explained that you can take action right away in the workplace, as well as in the day-to-day life.
That's what I did."

---Marie-Berthe Leblanc, www.wellness-therapist-info.com
Sample This Class...

Listen to a sample of the What is Communication mini-workshop, click here now.

In addition - when you sign up for my "What is Communication? Four Skills That Make or Break Leaders" program, you'll also receive a "What is Communication?" Workbook.Preview it here.
And that's just the beginning. When you purchase my workshop and workbook, you'll also receive:
Expert tips and advice which you can apply right away to immediately improve your communication success
An information-packed, immediately download-able 60 minute(MP3)audio program & a fully edited Transcript
Details in the Fast Action Workbook that will help you put every insight and wisdom into action.
How much does all this cost? Corporate clients pay large fees for workshops with this same information. But because I am so confident that these tools will drastically improve your communication, leadership and sales success – and therefore, your life.
I'm offering it to you today for the super-low price of $39.95!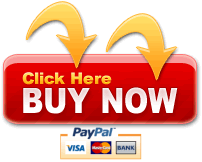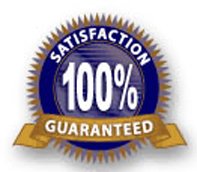 "My Crazy 365 Day Guarantee"
I'm so confident that you'll benefit from this workshop that I'm willing to take the entire risk. Order today, listen to the audio and take as long as 12 full months to use these What is Communication answers and ideas.
If you do not gain any benefit from having listened to and implemented this material, then I want you to ask for a refund because I don't deserve your money. Just send me an email if you are unhappy with any product I provide,and I will promptly and courteously offer you either a replacement with another session/recording or a refund, at your discretion.
If you have additional questions about this Program,
call me at: 770-578-6976, or contact me via email, here.
LET'S TALK:
Contact us to schedule a Complimentary Consulting Call
or to ask questions about any of our Hiring,
Coaching, Training and Assessment services.

Leave This What is Communication-Four Skills Program Page,
Go to My Main Training Products Page