A FREE Motivation in the Workplace
Wake Up Eager Interview
Get More Motivation in the Workplace By Listening to This FREE Interview, titled: Little Known Ways to Improve Performance and Get in the Zone.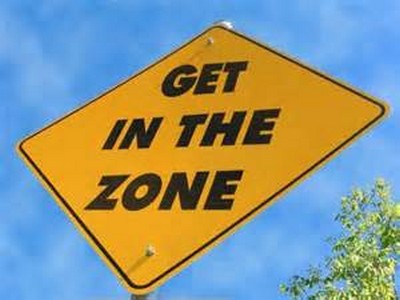 The Program With Author, Competitive Athlete and Coach Roy Palmer, from the United Kingdom:

Do you want more energy and focus? Do you want to have more motivation in the workplace and at home?
Did you know that you can focus your way into 'the zone' and that when you do you'll have more energy, vitality and motivation?
Roy shares simple and powerful techniques to help you recognize habits that could be robbing you of energy. He shows how you can add intelligence to every activity.
Join us as Roy shows us how to get in 'the zone'.
Roy's coaching clients pay large fees for his time -- invest one hour and have tools to add more life to your day.
You will learn how to:
Distinguish when you are in the zone
Get tips to improve focus and energy in your exercise program
Learn simple techniques to make sitting at your desk for long hours something you can do with energy and ease
Manage and understand the different stages of emotional upset
Jump into the gap - to change your perspective and make every meeting - bearable and maybe even humorous

Get in the Zone Interview Testimonial:

"Fantastic. As an avid cyclist and runner,'getting in the zone', is something that I've done on occasion, but almost by accident.  This program with Roy Palmer and Suzie Price gave me the step-by-step process to 'Get in the Zone' consistently rather than by accident.

It's amazing how time flies during a training session, or performance,
when you are in the zone, and actually are having fun."
---Rob, Publisher www.brothers-handmade.com

What You Get...
Information-packed, Hour-long Download-able MP3 Audio
Fully Edited Transcript for this Motivation in the Workplace interview.
Detailed Fast Action Worksheets - to help you put every insight and wisdom into action.
More about our guest expert: Roy has 25 years as a competitive athlete; 12 years of study of performance enhancement; is the author of: Zone Mind, Zone Body; is a certified Alexander Technique Teacher and Fitness Coach; and has a new book coming out in 2010: Golf Sense: Practical Tips On How To Play Golf in The Zone.
*Full Disclosure:By down loading this free interview,
your email address will be added to the Wake Up Eager Updates List.
---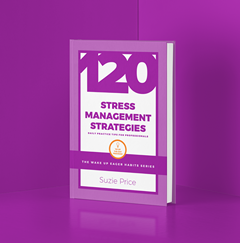 120 Stress Management
Strategies and Daily Tips Digital Book:
Mind, Body & Spirit Insights for Professionals
See a Complimentary 36-page Preview, Here

---
LET'S TALK:
Contact us to schedule a Complimentary Consulting Call
or to ask questions about any of our Hiring,
Coaching, Training and Assessment services.