Motivation in the Workplace
A Wake Up Eager Interview
Improve motivation in the workplace by using the tips and tools shared in this program.


How to Handle Emotional and Sensitive Situations


With Management Training Expert
Ann Halloran, from Ireland
The Program:

Angry, upset and emotional situations will come up in the office, it's just a part of leadership.
Do you know how to effectively handle emotional and sensitive situations? Do you avoid these situations or make them worse? If not, you may be causing yourself, and those who work for you, unnecessary stress and tension.
Are you creating more trust (and therefore more future productivity and more motivation in the workplace) or is your approach leaving 'the wounded' even more distressed (impeding future work success and productivity)?
Learn how to handle stressful situations and be the type of leader people want to follow, one who positively influences others and increases motivation in the workplace.
Join us as Ann & I (Suzie Price, Wake Up Eager's Creator) walk you through the difference between sympathy and empathy, a distinction that will help you you get things done AND care for your people.
Many leaders take years to hone their expertise -- invest one hour and have the tools to take your leadership to a new level.
You will learn how to:
Distinguish between the three stages of listening
Effectively open communication channels
Practice a three step process for handling sticky situations
Manage and understand the different stages of emotional upset
Use simple and effective questions to guide and coach others

What You Get...
Information-packed, Hour-long Download-able Audio Workshop
Fully Edited Transcript
Detailed Fast Action Worksheets - to help you put every insight and wisdom into action.
More about our guest expert: Ann has 25+ years of Human Resource and Training experience at the management and consultancy level. She helps organizations develop a learning culture. She's passionate about providing new perspectives for managers and team leaders.
*Full Disclosure: By down loading this free interview,
your email address will be added to the Wake Up Eager Updates List
---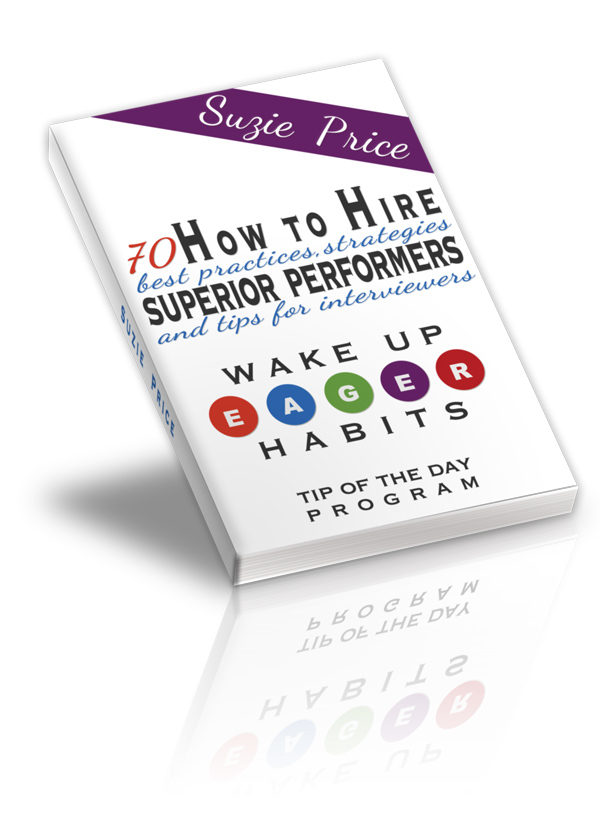 How to Hire Superior Performers: 70 Best Practices, Strategies and Tips for
Interviewers and Hiring Managers
See a Complimentary 36-page Preview, Here

---
LET'S TALK:
Contact us to schedule a Complimentary Consulting Call
or to ask questions about any of our Hiring,
Coaching, Training and Assessment services.